Before the pandemic pushed us to home quarantines and closing various stores and food stalls, I would always find myself sparing moments of Sunday afternoons at the Angeles Plaza near the old museum and grandiose Holy Rosary parish (Pisamban Maragul) in Santo Entierro St.
Working in Manila, I made sure I indulge in the home-grown Kapampangan food I sorely craved when I have time to go back home during the rainy seasons and Christmas time, and here in this little plaza is where I find my perfect merienda- suklati king batirul.
Suklati king batirul or suklati batirul is the Kapampangan version of hot chocolate made of pure cacao with peanut as a twist on the flavor, using batirol (chocolate whisk) to mix the drink.
Pampanga is not well known for its brand of cacao, but the tradition of making hot chocolate with peanuts has always been etched among cabalens especially as a complimentary drink for the best local snacks like putung sanikulas, duman (toasted glutinous rice), suman, and store bought breads and cakes.
When I learned World Chocolate Day is near, I thought of satisfying my cravings again, but alas, when I returned to my favorite vendor's spot, no stalls could be seen. Even the stalls selling kakanin and tusok-tusok (skewered street food) are gone. The pandemic hit hard on these small businesses and I found myself less of the chocolate concoction I was hoping to taste once more.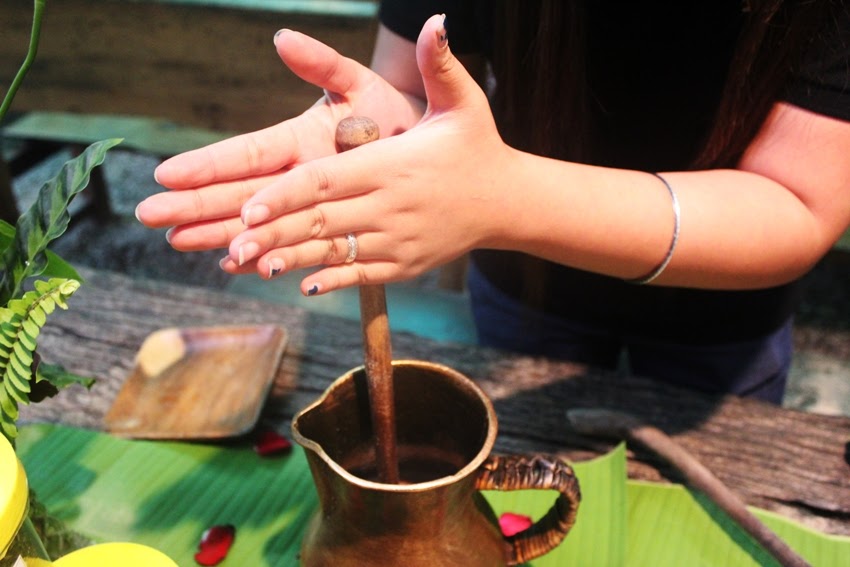 Or maybe not just the taste…
Suklati king batirul is more than just a rich and sweet drink, it's an experience. I not only crave the warm cup, I was looking forward to the warm feeling it gives. Also, seeing how they make it is a show on its own; from how they toast the peanuts (angli), beat and melt (liguis in Kapampangan) it with the cacao tablea or, the rite of balancing the batirol on your two palms, sandwiched as you turn and twist the wooden rod inside the pitcher, creating an aroma same as your grandma's cooking.
You feel home and at the same time unfamiliar with the scene.
Undefeated, I started browsing my social media accounts to check if somehow my chocolate makers went online selling- sadly, I couldn't find any match. But what popped out are new small businesses that advocate products like Suklati king Batirul.
There is Apung Bibang's Tsokolate, Apung Toyang and Dara's Choice to name a few.
I can't erase the cheeky grin of happiness on my face.
The menus and offerings were a treasure trove of chocolate items I've never tasted before. I ordered Moron Suklati (a silkened version of suman) which has a moist chocolate center, Suklati polvoron, and Tibuk-Tibuk (Kapampangan maja blanca) infused with chocolate milk.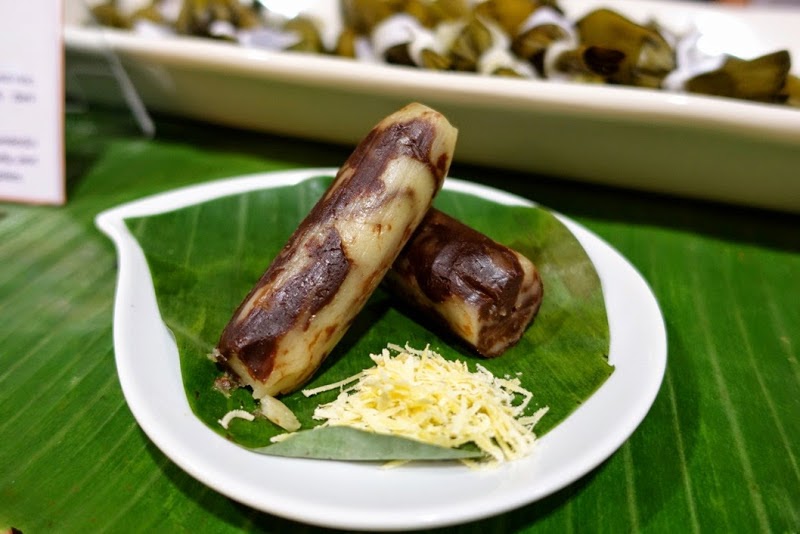 It was a sugary roller coaster, but I could only enjoy them for myself. I can't help but reminisce the good times you could share these treats with your friends outside under the al fresco tables, sipping the warm cups of joy that mimics your stories and bonding after walking around the mall or as a dawncap for Simbang Gabi.
I'm just glad that despite the loss of the usual go-to places, these brands of Kapampangan delicacies are being kept alive online and their survival depends on us who should always patronize the delicious and rare.
For those who haven't experienced Suklati king Batirul, it's a chance to try not just something new– but learn a culture, one sip at a time.