An abode to the "diwatas" of the mountain?
It could've been a place out of a JRR Tolkien's book. Yet, Tutulari Avatar Gorge within the Aeta village of Inararo in Porac, Pampanga, remains an ancestral treasure and a natural wonder, slowly being revealed to the tourism world.
Named after the Kapampangan word tutulu, which means "dripping," evident by its flowing waterfalls and dripping moss, the gorge is a long-labyrinth-like trail with high stone walls that create a mysterious and otherworldly ambiance. It even got the name "Avatar" as the place resembles the terrains of the fictional planet Pandora in the Avatar movie franchise.
In 2022, the Aetas, a local indigenous community, opened their ancestral land as a new tourist destination to promote cultural awareness, appreciation of its natural beauty, and to aid in the development of local infrastructures for the community.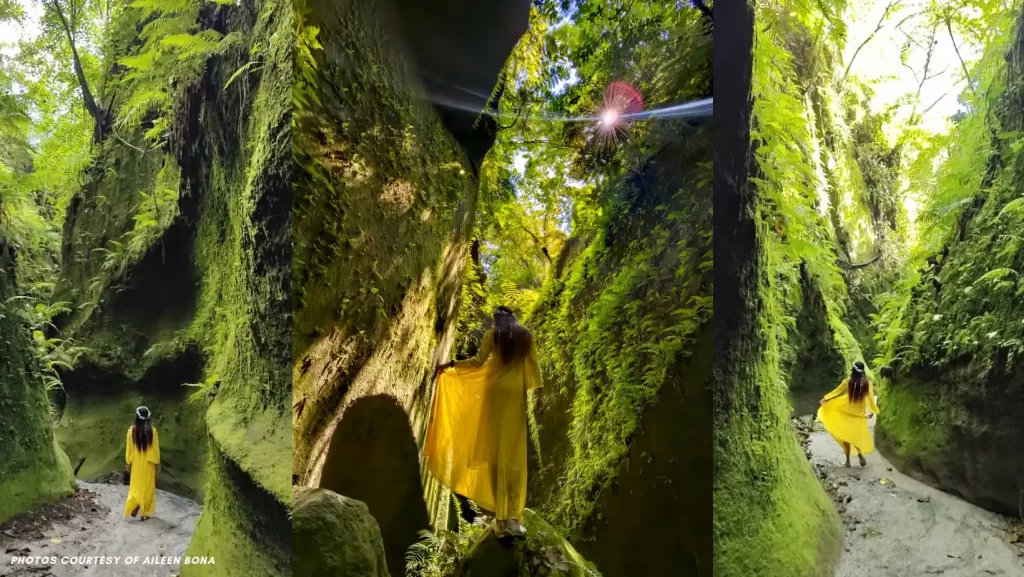 Visitors must go on an 11-kilometer off-road journey from the village to reach Tutulari Avatar Gorge using a four-wheel-drive pickup truck or a sport utility vehicle. Once at the gorge, tourists can take a 500-meter trail to the center of this natural marvel.
Well-kept and simple to follow, visitors can walk through the lush vegetation, see the flowing waterfalls, and swim in the crystal-clear pools. The gorge is also an excellent site to see wildlife, forest flora, and fauna.
But more than sight-seeing and IG-worthy pictures to take, the Tutulari Avatar Gorge is a culturally significant site for the Aeta community, and utmost respect for its ecology and cultural roots must be observed.
Aetas have been stewards of nature, have been in the area for generations, and have a strong communal relationship with the land. While basking in its natural beauty, it is best that on every visit- one takes the opportunity to learn about Aeta culture and traditions.