Angeles City, Pampanga- Alvin Ignacio a.k.a. Bertung Isponga joins the roster of Kapampangan poet-laureate during the coronation ceremony last September 13, organized by the Holy Angel University – Center for Kapampangan Studies (CKS).
Six of the living Kapampangan poets-laureate, including 92-year-old Eufrocina Peña and poet-priest Fr. Ronnie Cao, were present and welcomed Ignacio, this as the Prinsipe ning Parnaso Romeo Rodriguez, put the gold laurel crown on his head as the latest Kapampangan poet-laureate.
Attendees include Angeles City Vice Mayor Vicky Vega, Magalang's planning & development officer Rizalino Ocampo and tourism officer Ryan Miranda, Minalin tourism officer Romel Tubig Jr., and DHVSU heritage museum head Archt. Owen Canlas. Other poets-laureate present were Francisco Guinto of Macabebe, Sergio Calayag of Bamban, and Orlando Dizon of San Fernando, while younger poets Dr. Roilingel Calilung, Adrian Magcalas and Bern Sabandal also Ignacio's family, co-workers, friends and barangay officials.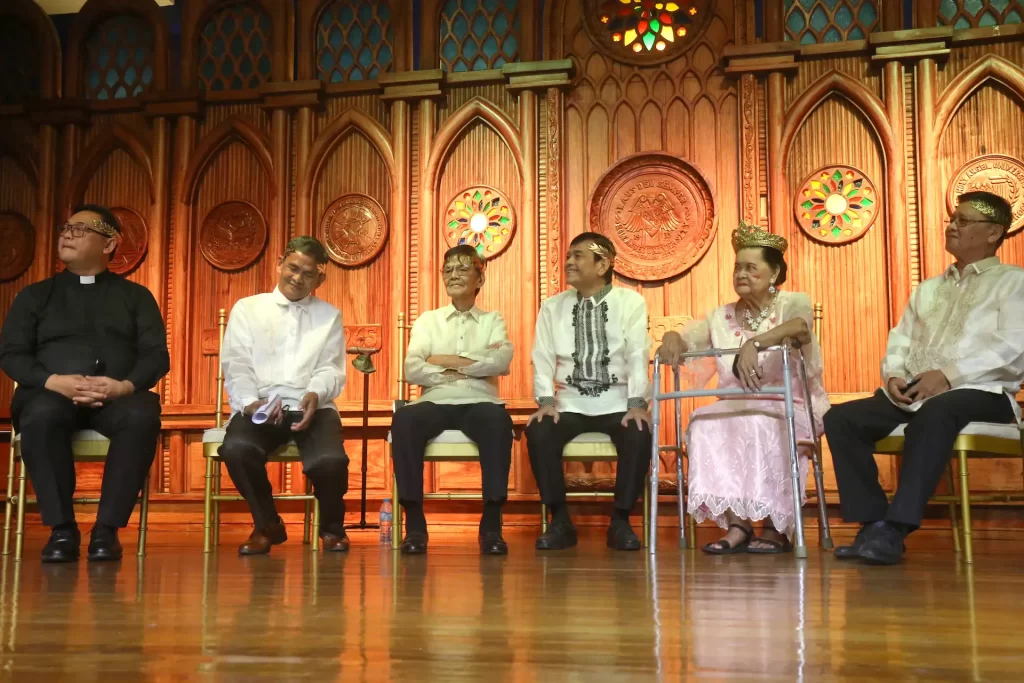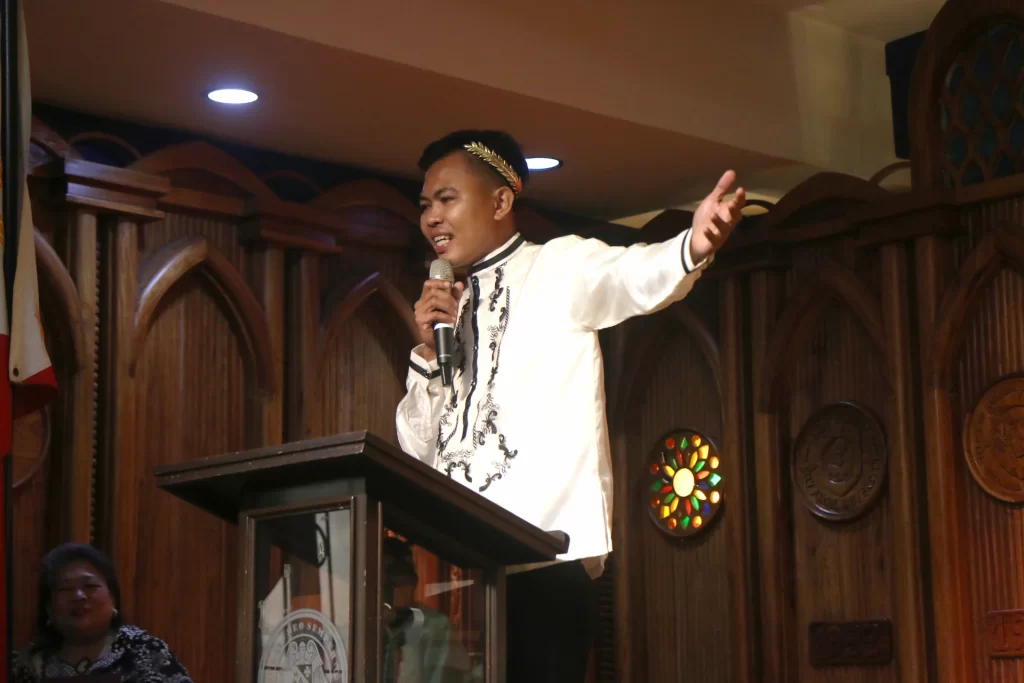 CKS administrator Myra Lopez delivered the welcome remarks after a rousing invocation by singer John Eric Irinco, Fr. Cao sang a prayer in verse, Frank Guinto and Sergs Calayag delivered tributes to Isponga, Danilo Galang of the Pampanga High School alumni batch 1965 explained on video why they published Ignacio's anthology of poems, and Romy Rodriguez read his Capasiagan (Declaration) as Prinsipe ning Parnaso before crowning Ignacio with the "gintung bulung laurel ning dangalan anting poeta laureado ning Labuad Kapampangan," along with the government officials from Angeles City, Bacolor and Magalang.
Moreover, CKS Director Robby Tantingco gave Isponga the Center's certificate of recognition as poet laureate. In his tearful acceptance speech, Alvin Ignacio performed a poem entitled "E Mayari Keni" (It Will Not End Here) in which he explained that the laurel crown is not an award for his work but a responsibility and a promise to work harder to improve his craft and do better at promoting the Amanung Sisuan.