The Medical City Clark (TMCC) extends its enhanced service delivery on diagnostic services to partner hospitals in Central Luzon and nearby provinces through InterconnEx: Connect to Examine.
TMCC, St. Catherine of Alexandria Foundation and Medical Center in Angeles City, Pampanga, QualiMed Hospital San Jose Del Monte in Bulacan, and TMC Pangasinan signed a Memorandum of Agreement making them InterconnEx official hospital partners.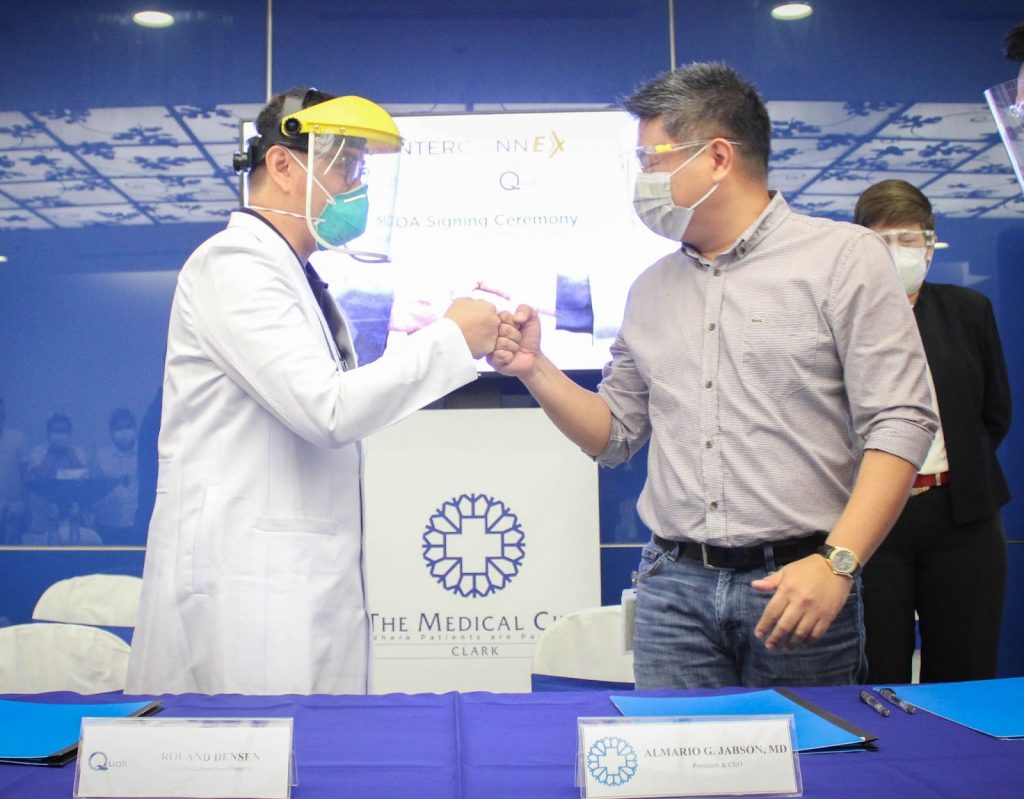 With Maxim Philippines Inc. as the official logistics partner, the InterconnEx enhancement also offers a fast and safe transport of laboratory samples from affiliated hospitals to TMCC.
Partner facilities will benefit from TMC Clark's basic laboratory services, COVID-19 RT-PCR testing, and various laboratory examinations for the diagnosis of infectious diseases.
"Stronger partnership of quality hospitals is the best move during this pandemic," Dr. Ronald Densen, Associate Director of QualiMed Hospital San Jose Del Monte, said.
Maxim developed a specialized courier service for medical logistics and deployed 2-wheeled and 4-wheeled vehicles to transport the laboratory samples.
During the MOA signing with Maxim on August 9, Mr. Chester Canlas, Maxim Phil. Inc. Division Head, cited that an exclusive team of riders from Maxim will be assigned to cater to this enhanced service. The riders will be part of comprehensive training on the safe handling of medical logistics.
Beyond pickup and delivery of laboratory samples, partner facilities can also enjoy the convenient service of InterconnEx with the accessibility of tracking test requests using the real-time system developed by TMC Clark.
"With InterconnEx, we offer TMC Clark's advanced services and expertise to the community, and we are aiming to expand the radius of influence of our laboratory within Central and Northern Luzon," Dr. Almario Jabson, President and CEO of TMC Clark, said.
With already one logistics and three hospital partners, TMC Clark is looking forward to sealing more collaborations with its partner hospitals as InterconnEx expands.