TARLAC CITY, TARLAC – Paintings, photographs, sculptures, and other crafts by Tarlaqueño artists take the spotlight at the first-ever Tarlac Art Fair, which runs until November 13 at Diwa ng Tarlac, San Vicente, Tarlac City.
The display is a satellite exhibition of ManilART, the country's largest annual national art fair, and is organized by the Tarlac Provincial Government.
ManilART2021 and its satellite locations are co-presented by the National Commission for Culture and the Arts (NCCA), ManilArt Foundation, and Bonafide Art Galleries Organization (BAGO) during the annual Museum and Galleries Month nationwide event.
Tarlac displays the province's joint success in the field of culture and the arts as they bring forth its high degree of skill in art creation and production design with this year's ManilART theme, Continuing Legacy. With a wide and extensive lineup of paintings, pictures, pottery, and local crafts, showcasing the best of what the province has to offer.
Judeo Herrera, Harlem Sunga, Carlo Ramos Dizon, and Mark Lander Garcia are among hundreds of artists that contributed artworks in their respective mediums.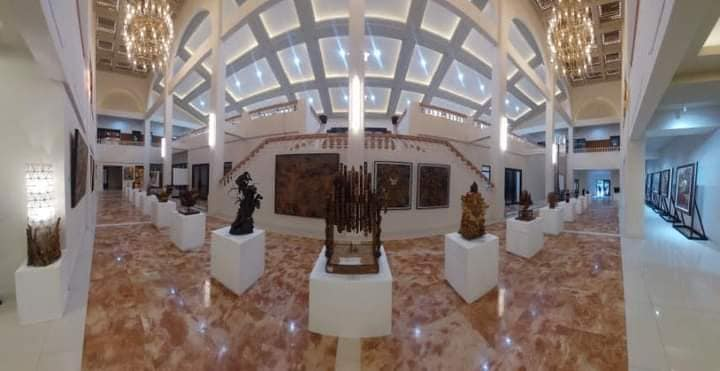 The collection includes works in a variety of styles, including realism, abstract, contemporary, expressionism. As well as subjects that reflect personal, social, environmental, and political concerns that impact their region and the country. On the other hand, pottery designs portray a fusion of a traditional aesthetic with a modern artsy vibe.
The Tarlac Art Fair 2021 will also go digital, with a virtual setup available on platforms provided by Tarlac Art and ManilART, to make it possible for art enthusiasts to enjoy and experience the collection regardless of travel restrictions.