This is how Laz Locale Pizzeria, a gourmet pizza place in San Fernando, Pampanga, describes their elevated creations available in unique, mouth-watering, and delicious flavors.
Neapolitan pizzas are known for their thin and soft dough, and the crust crispy from the wood-fired stone pizza oven. "Neo" pertains to the pizzeria's distinctive toppings and flavors you'll never get from any pizza shops out there.
Skillfully hand-stretched, hand-tossed, and hand-crafted fresh and baked to perfection, what separates Laz Locale pizzas from others is how you can already smell the ingredients and spices in until out of the specialized oven to give that neapolitan style.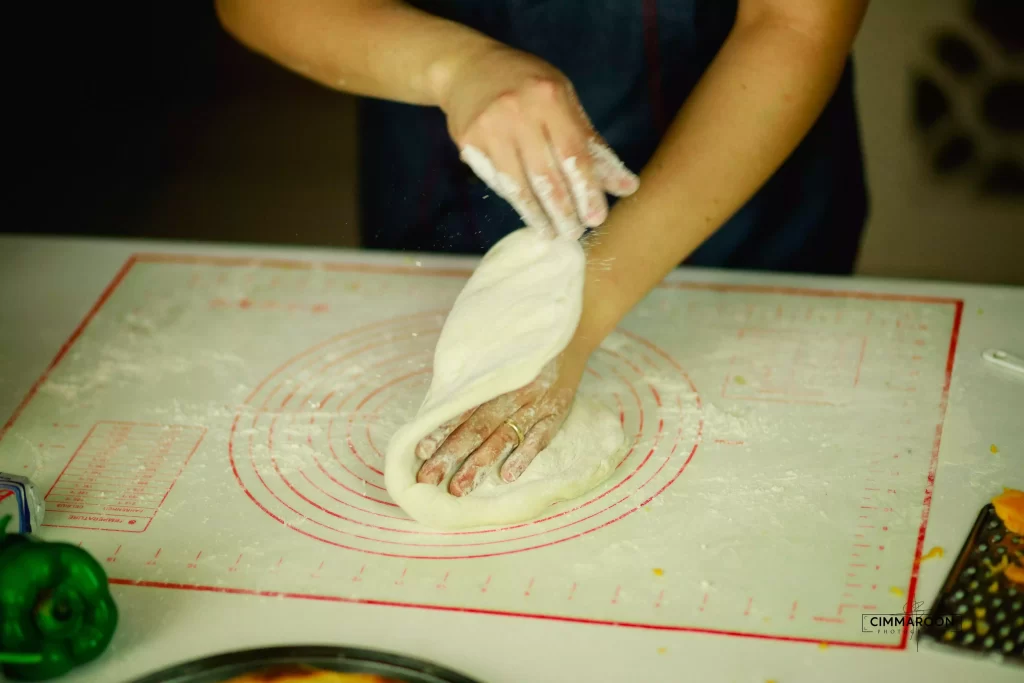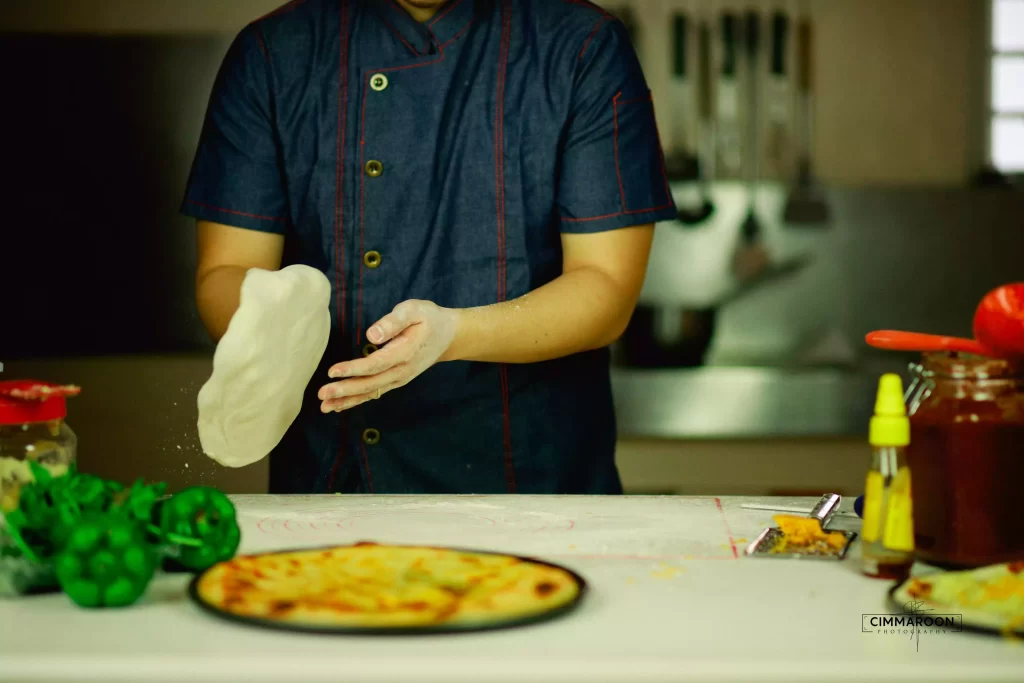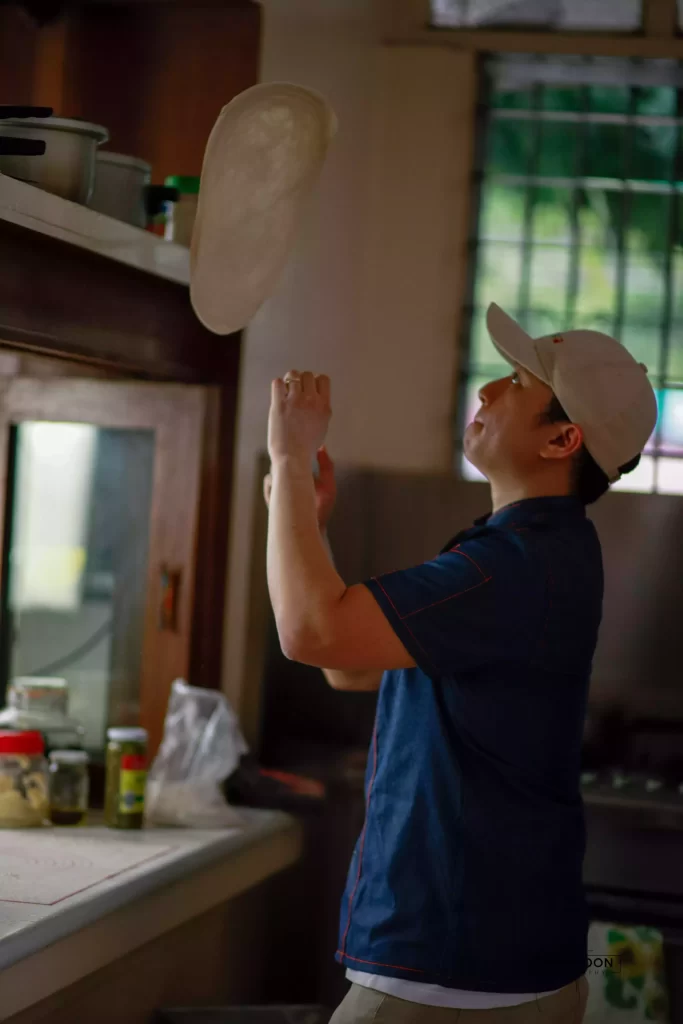 Our team tried them out and true enough, every bite is a new experience for the palate.
Get Cheesy! Sacrebleu-6 Cheese & Four-Cheese Pepperoni
Cheese lovers will be delighted by these savory-dairy tastes.
These gourmet favorites are handcrafted with the classic selection of cheeses from a combination of Cheddar, Feta, Mozzarella, Parmesan, Cream Cheese, and Bleu Cheese that makes up the tangy yet rich Sacrebleu-6 Cheese pizza.
If you're interested in a mix of salty and cheesy flavor, the Four Cheese Pepperoni hits the spot! Delicious cuts of pepperoni harmonize with a blend of Cheddar, Feta, Mozzarella, and Parmesan.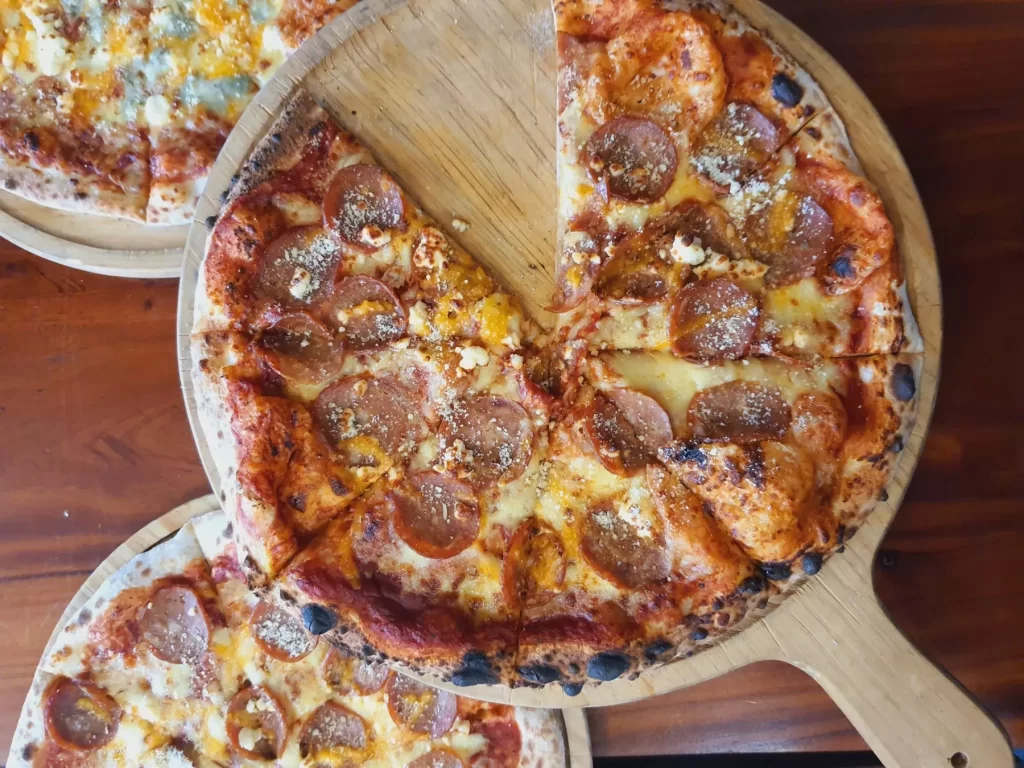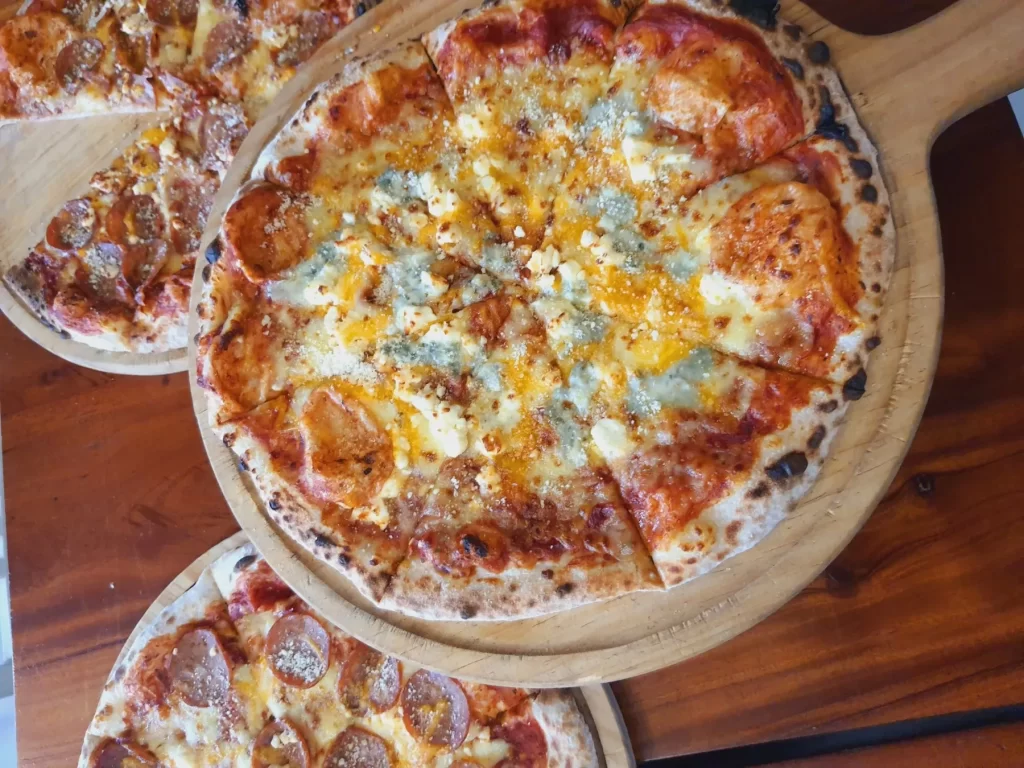 From Scent to Taste: Purple Truffle, Basil Bonanza, Honey Blanca
You know it's good food when a whiff of smell while it's cooking (or in this case, baking) makes you salivate. Cravings just become wild especially with these three amazing flavors:
Their iconic Purple Truffle is a vegetarian neapolitan pizza, colorfully and tastefully topped with purple cabbages and Enoki mushrooms graced with truffle oil. A gourmet take enough you'll forget there's no meat on it.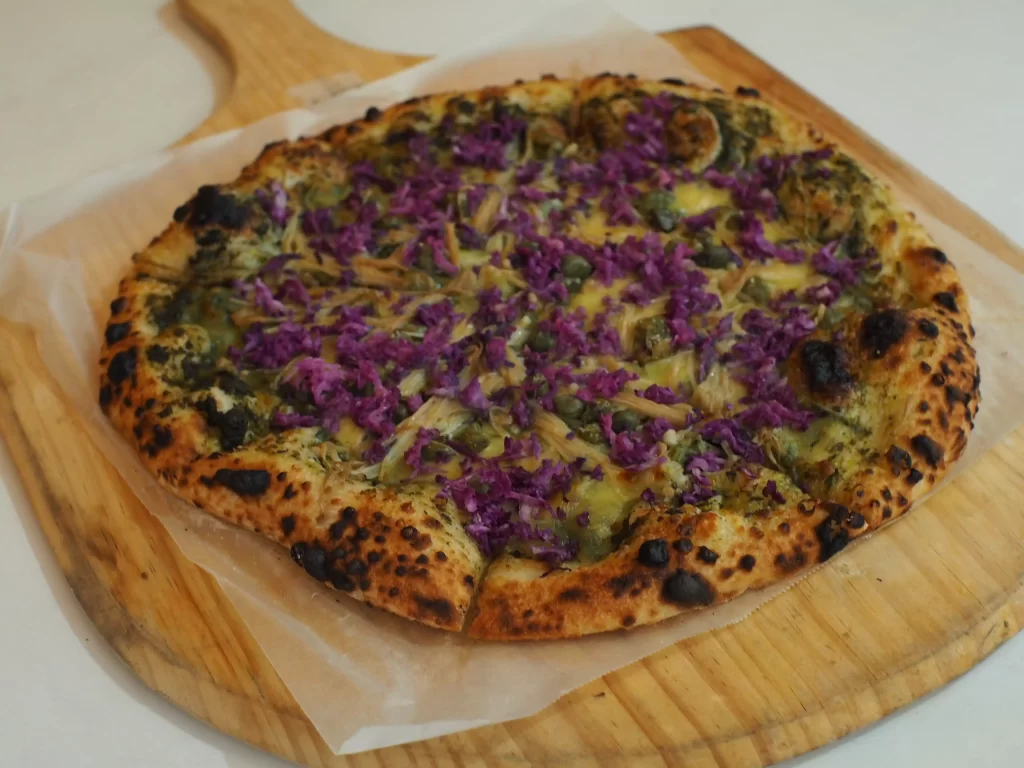 Another exceptionally flavorful vegetarian offering is their Basil Bonanza championed by a basil sauce that compliments the olives and capers, a fusion of Italian and Greek flavors.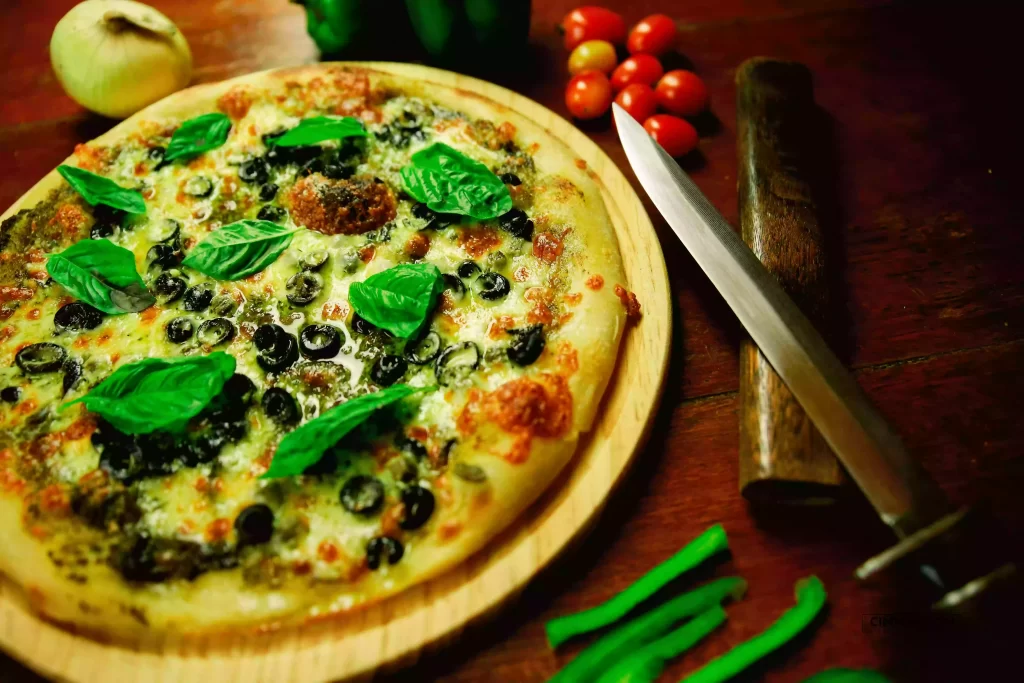 But if your tastebuds crave for a sweet aftertaste that goes well with cheesy-savory and garlicky flavor, it's the Honey Blanca for you! This simple pizza is not to be underestimated; as it delivers a packful of delicious umami-filled flavors all kudos to the way it's prepared and baked.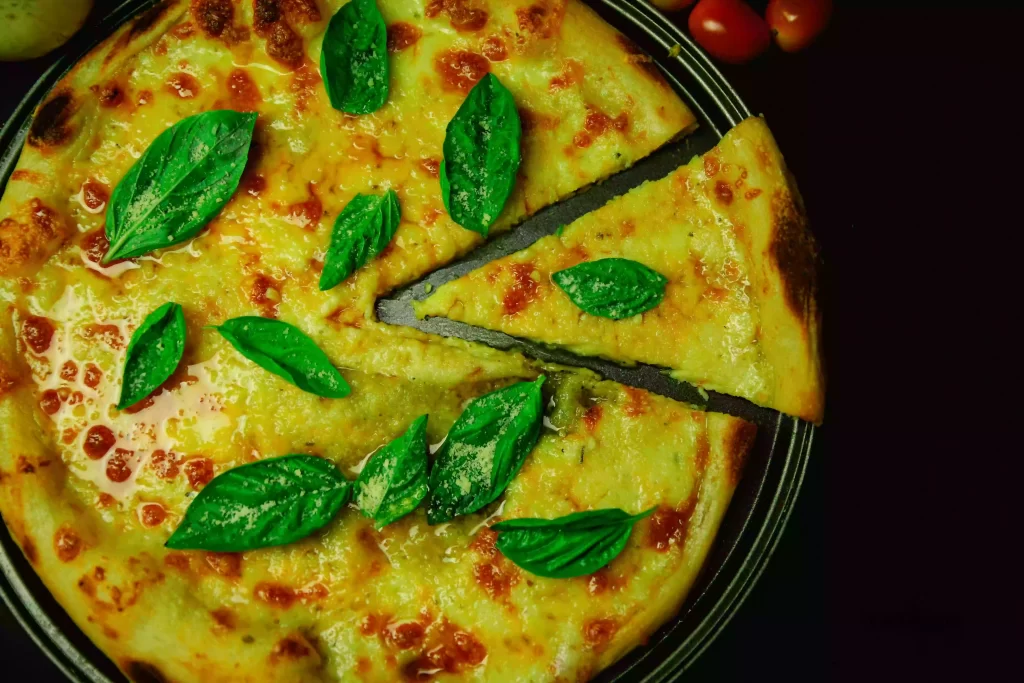 A Taste of the Sea: Garlic Scampi & Kanihameha
These flavors are good for a day on the beach or would even pass for a DIY gourmet date night at home! If you're into shrimps you'll enjoy a slice or three of the Garlic Scampi perfect with its baked thin crust, garlic tangy flavor, and a hint of aglio olio.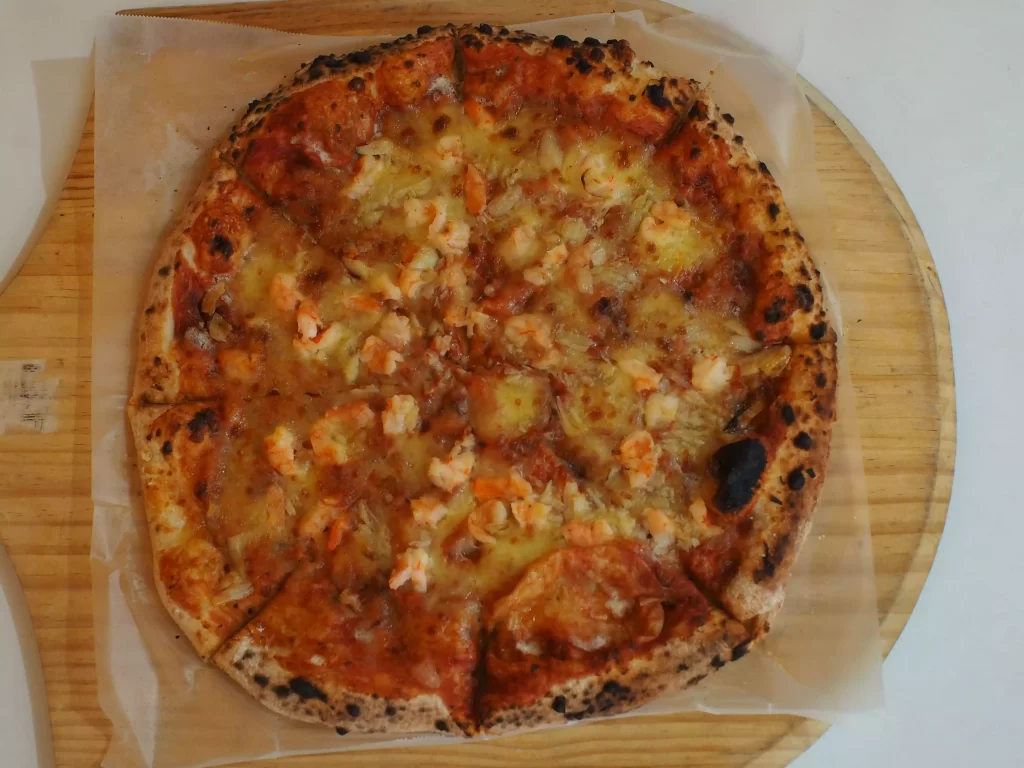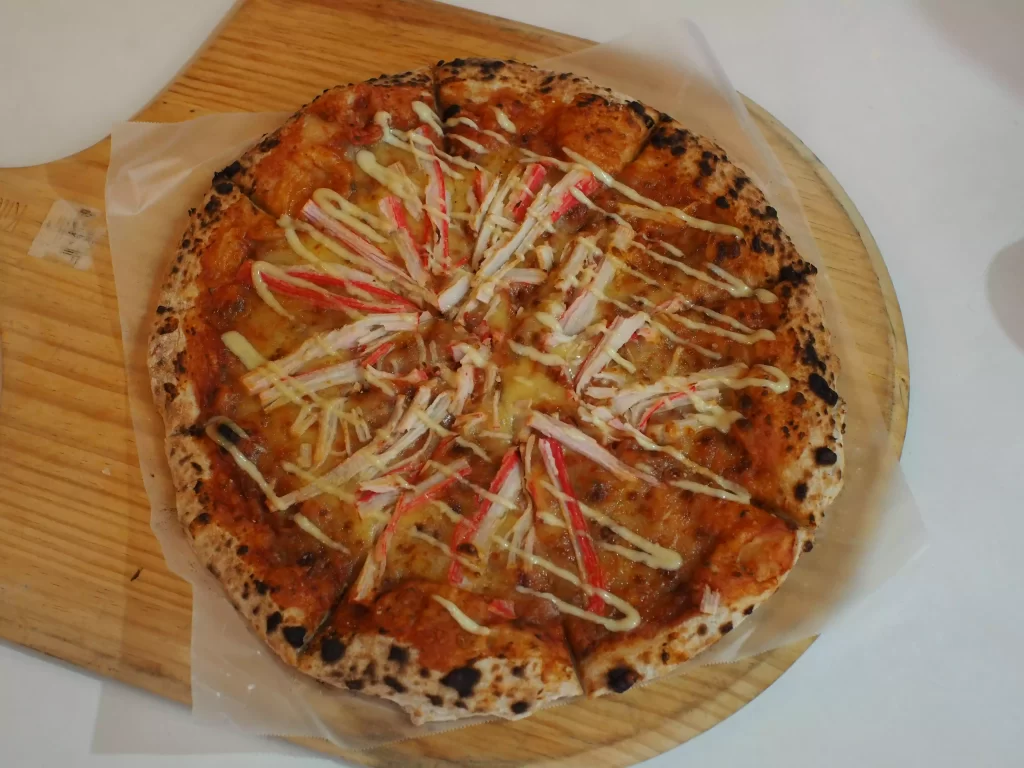 Another taste is as whimsical as its name- Kanihameha, is more than just a super saiyan of a pizza! We just love how it blends so well with the marinara sauce without letting go of its crabby flavor, hence the "kani".
A real fusion (no pun intended) of asian and mediterranean gastronomy.
Serving your Favorites, But Elevated!
Now you might be wondering if they have the traditional Supreme and Hawaiian favorites we are all familiar with- guess what? They do! But Laz Locale took them to another level.
Their Laz Supreme curates all your favorite sauce and toppings in a pizza! Their neo-neapolitan take adds authentic richness and crusty-goodness plus flavorful contrast of the meat and the veggies like bell peppers, black olives, and onions.
Moreover, we are amazed how deliciously different their Hawaiian Snow is! Laz Locale puts it nicely- "A timely twist on a controversial classic." One secret? Cream Cheese!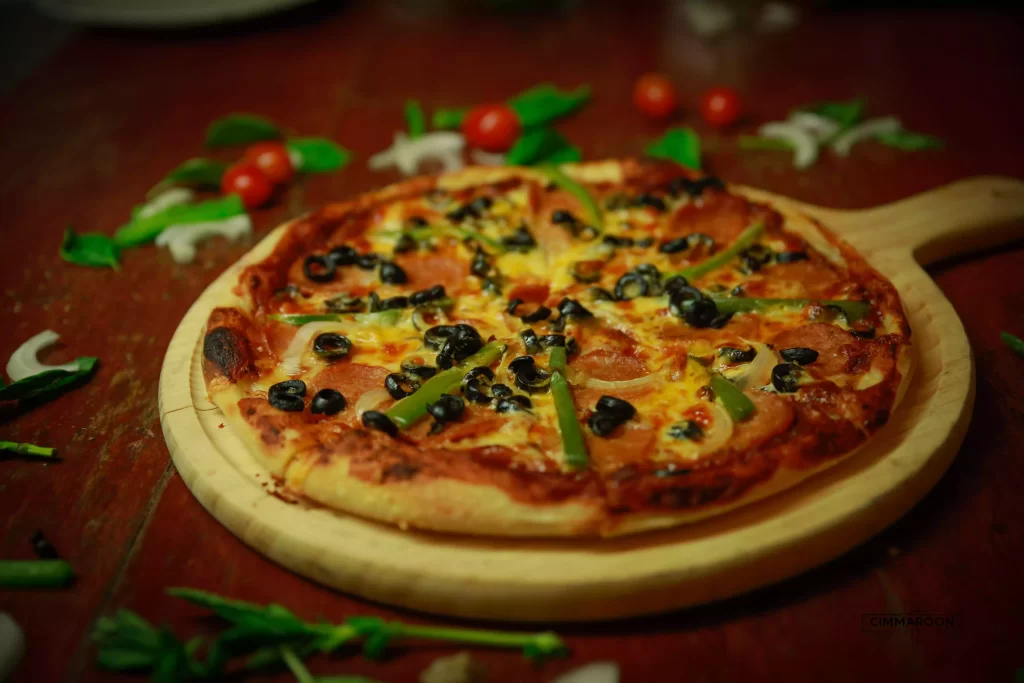 According to Jonathan Lazatin, owner of Laz Locale Pizzeria and also a pizza-maker of his own right sees the pizzeria opening for franchise.
"Seeing how people are loving the pizza, makes my heart happy," shares Lazatin. "Imagine I've tried so many times trying different flavor combinations, some worked, some didn't, iba nga nasunog while I'm still experimenting but all those failures lead me to the right ones" he recalls when asked about his concepts and settling on the final menu.
"Expect more definitely, like right now we have vegan options available for the vegan community, definitely more new flavors are coming out… one to watch out for a Malunggay crust pizza" Lazatin excitedly shared.
Laz Locale Pizzeria continues to provide innovations and new flavors which you can get in affordable promos like their Buy 2 save P200 and Party Pizzaffordables. You can even upgrade your pizza to a vegan one! You can order on site or through the Foodpanda app!
For a visit, the pizzeria is located at G/F SAMS Building (San Agustin Mall), Mac Arthur Highway, Brgy. San Agustin Road, San Fernando, Pampanga.