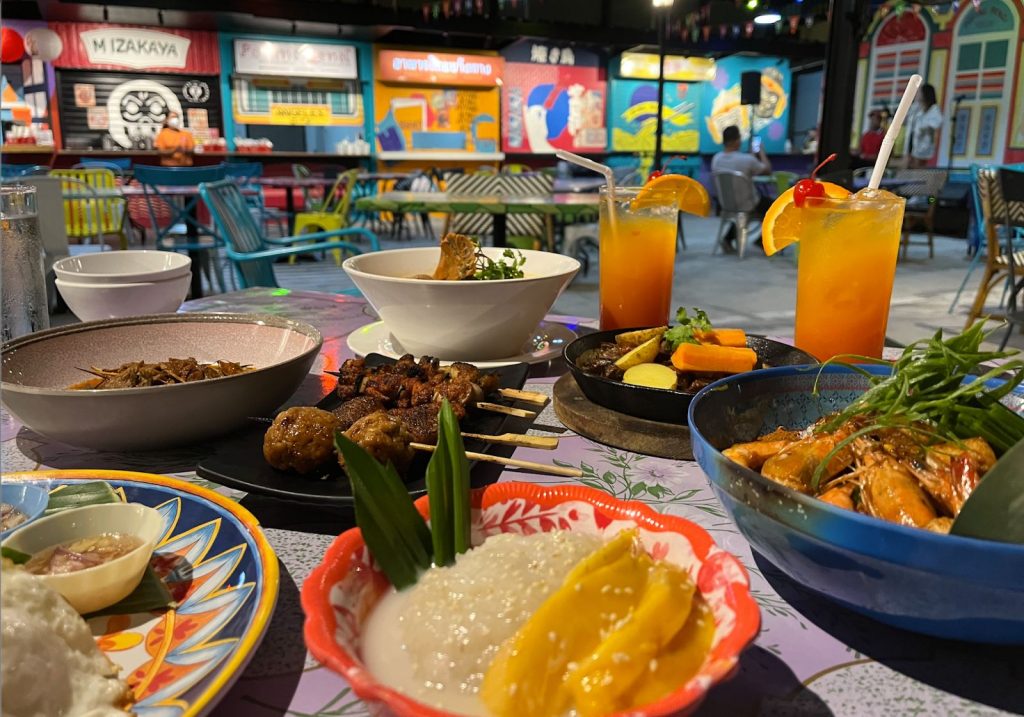 Perhaps like most Filipinos, Kapampangans are indecisive when it comes to their food options. You can already hear them discussing: "Okarin ta mangan potang bengi?" (Where should we eat tonight?) or "Nang manyaman kanan potang bengi?" (What should we eat tonight that's delicious?)
But if you're craving authentic Asian flavors of sweet, savory, sour, and spicy, where you don't have to fly to Thailand, Singapore, or Japan in a wink; there's a new food spot in Angeles City perfect for you- POTANG BENGI Seafood Grill and Asian Eatery.
Aptly named, it derives from the Kapampangan word for "tonight," the time of the day when all are done from work, famished and hungry for something mouth-watering and rare both in taste and experience. POTANG BENGI is a perfect gastronomic space for Friday nights or any other night in the metro, warmed up with live band performances and favorite cocktail drinks and mixes.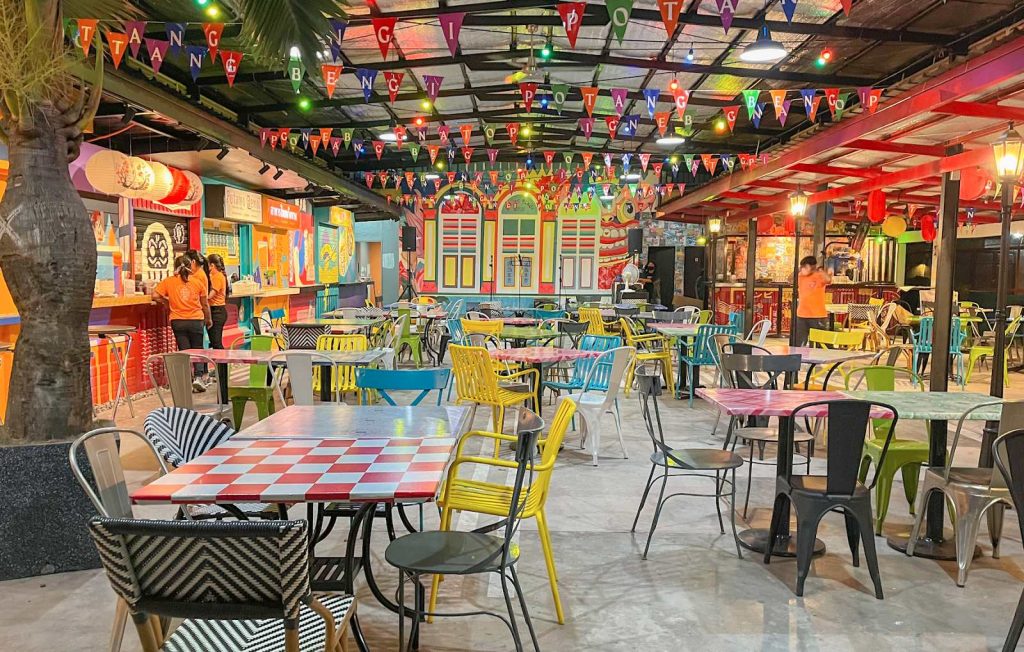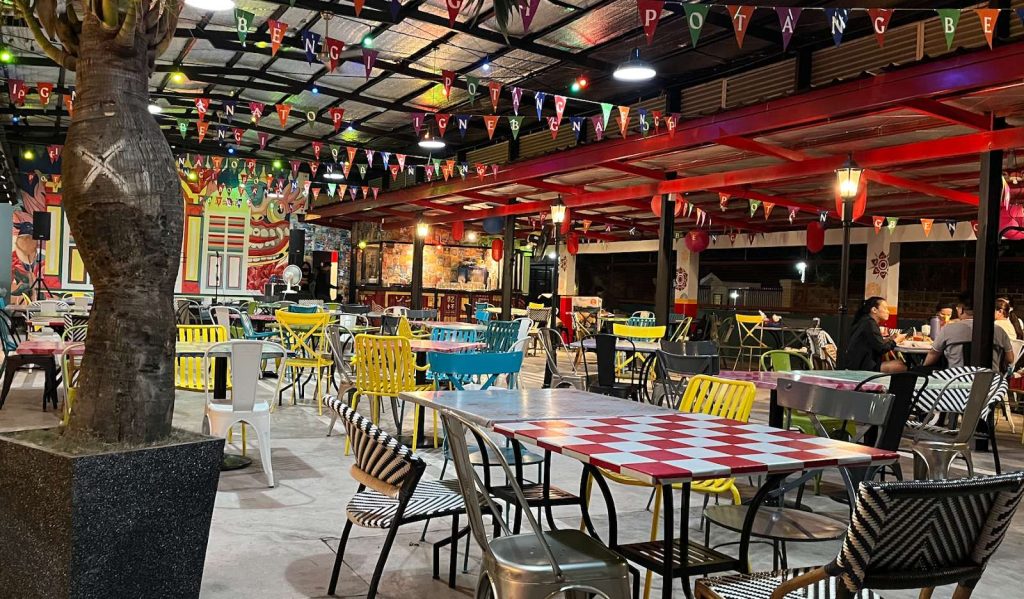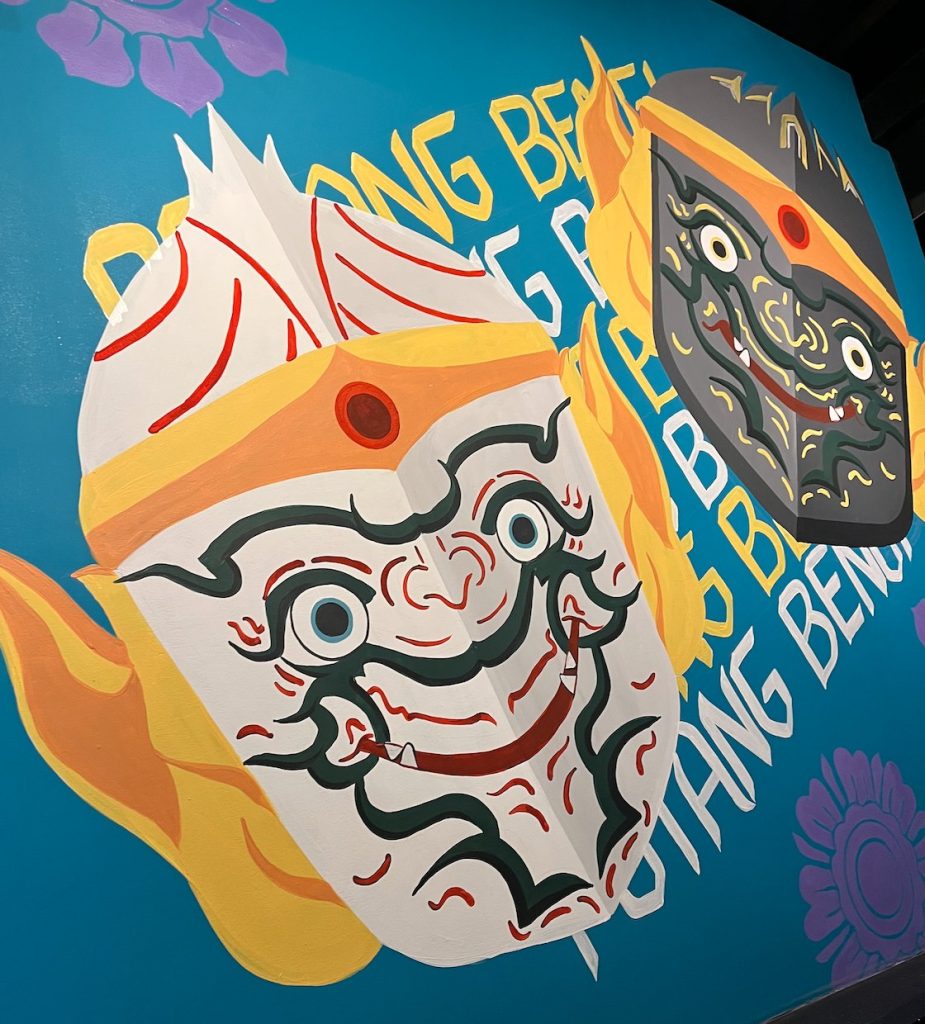 POTANG BENGI is spacious; you'll be surprised at first by its interior mimicking those vast hawker food markets in Singapore and Thailand or food parks here with a variety of stalls and tenants. But don't let your eyes fool you- the long line of colorful stalls is just a facade to the eatery's one whole kitchen area.
Impressed with the interior? Now let's talk food!
When we say authentic, it's not just the ingredients or how they were cooked, with featured menus coming from establishments like Hawkers928, Bangkok-X, and M. Izakaya; it's the real deal! (Did we mention they even had an authentic Thai chef lead the training and preparations for these awe-so-good dishes.)
You get to choose from an array of Asian flavors: Japanese, a classic with their signature Yakitori, Ikayaki, Ebi Tempura, Seafood Yakisoba, Chahan, and Ika Age; scream ah-roi with Thai favorites like Pad Krapow (Crispy Meat Dishes), Pad Thai, Tom Yung Goong (Spicy Shrimp and Mussel Soup), Som Tam (Papaya Salad), and the rich-sweet Kao Niew Ma-Guang (Sticky Rice with Mango).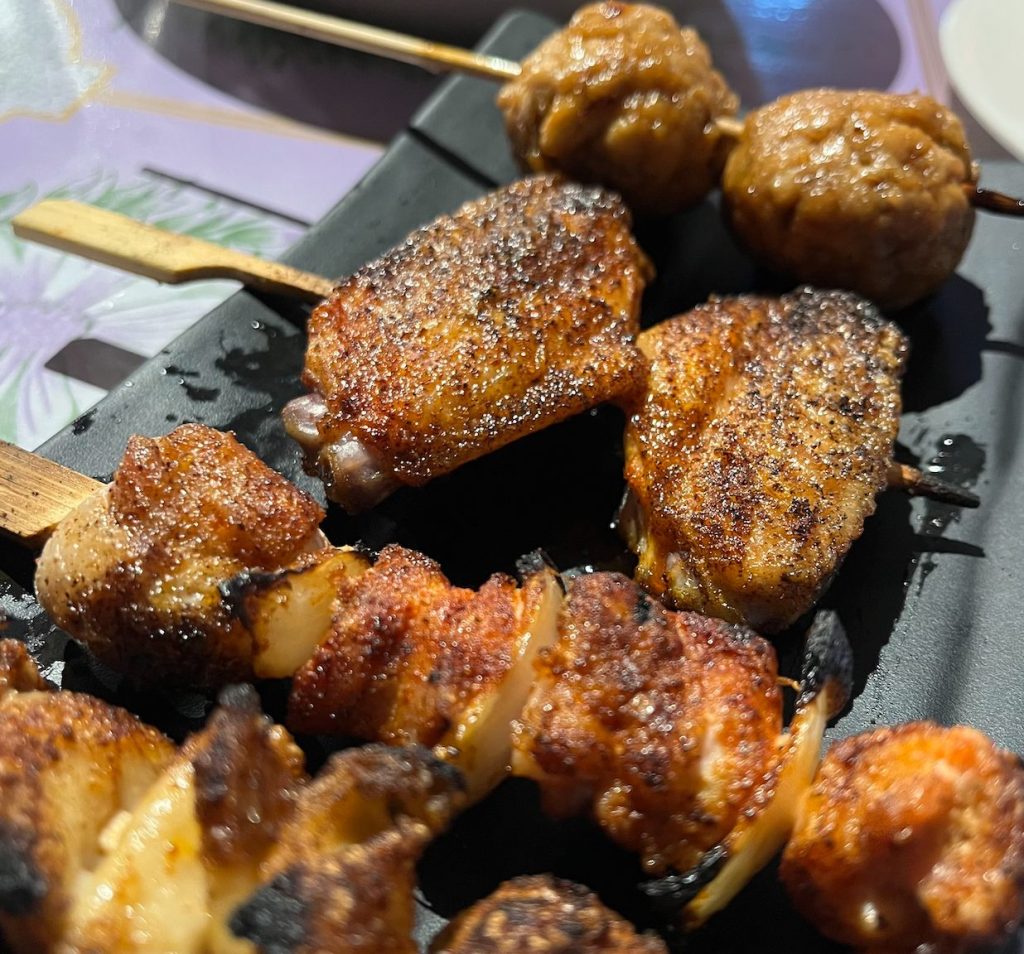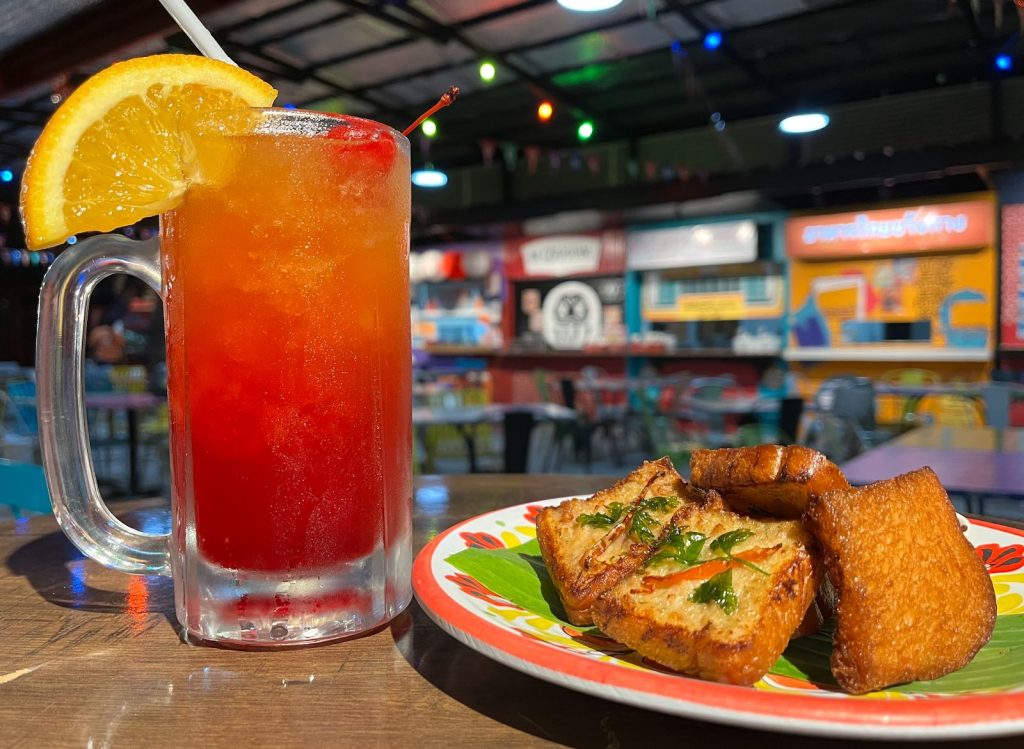 Feeling peckish? Then maybe good Indo-Malaysian and Singaporean dishes will suffice. Start with a good bowl of D' Lobster Laksa with a 300-gram Pitik (Slipper Lobster) with Lobster meatballs, Sizzling Rendang (Beef or Chicken), classic Nasi Lemak with chicken or Sotong.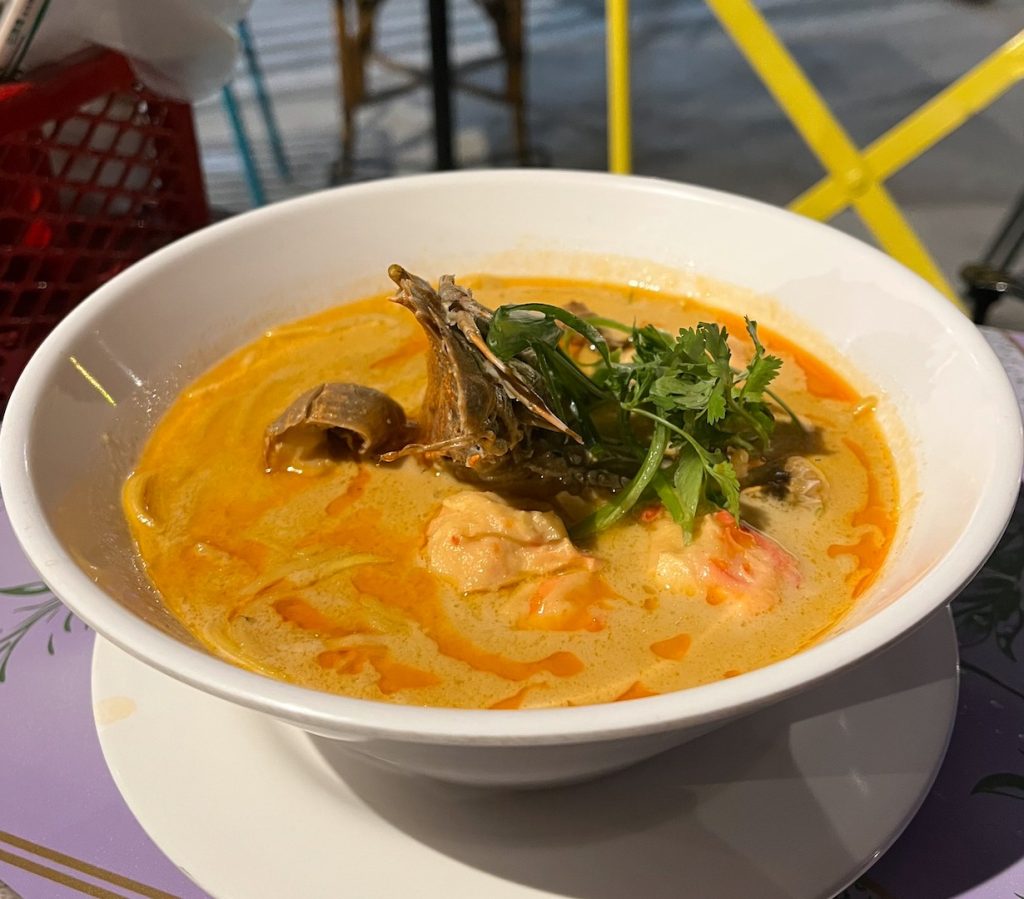 D' Lobster Laksa and Pad Thai with large shrimps. (Photo by Gerone Balahday / Jim Merino)
I know these dishes are enough to satisfy but make space for POTANG BENGI's cocktail and drink bar to accompany the scrumptious oriental selections. Have cocktail mix in pitchers, tequila sunrise, margarita, mojito, piña colada, and more!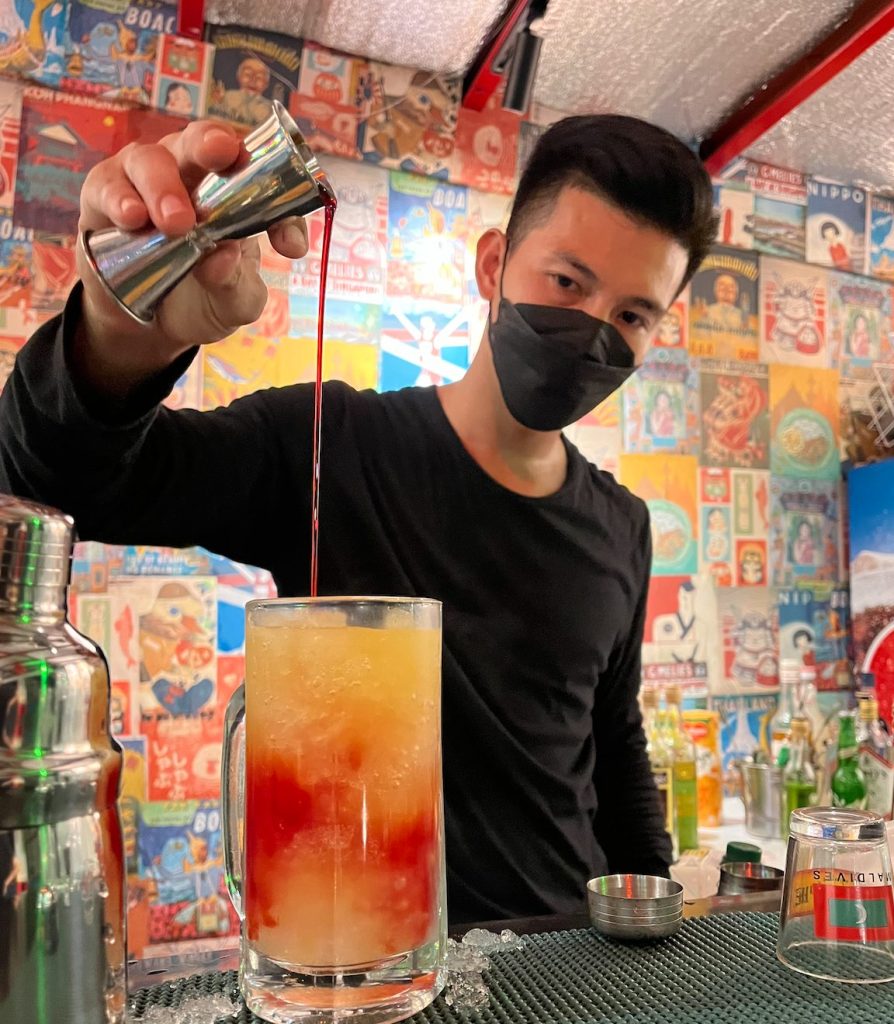 Angeles City's nightlife has so much to offer, but with POTANG BENGI appearing on the corner, the nights ought to be longer for this Asian-fusion experience. Besides, we have a hundred more days in a year trying one dish after another here.
POTANG BENGI Seafood Grill and Asian Eatery officially opens this Saturday, June 11, 2022, with a guest performance from the band True Faith.
Find their spot at 2009 Richtofen Street corner Pear Street, Hensonville Subdivision, Angeles City. (Easy access after Abacan Bridge, Malabanias, or via Friendship Highway near Clark)
Don't forget to check and follow their Facebook page and Instagram.