Matuang Bale Bakeshop is transcending time and taste buds as it immortalizes the best and most beloved baked goods of what many came to know as Essel Bakeshop.
A household name not only among San Fernandinos of Pampanga, but to most Kapampangans growing from the mid-1960s to the 2000s, then Essel Bakeshop was famous for its delicious two flavors of Hopia, decadent Taisan bread and massive Ensaymada.
Now, as Matuang Bale, the store promises future generations a bite of these half-century-old recipes and those who grew up patronizing their products with the nostalgia of home-baked delights we come to share with our family.
Growing Up with the Family
"Dinagul cung cayabe ra ca" has been the bakeshop's tagline, literally translated to "I grew up with you," referring to how many elderly and grown-ups have come to know the products they bought at the similarly infamous Essel Supermarket, where they are sold.
So famous that many parents in those decades would name their child- Essel, evident of how impactful the bakeshop is in their daily lives.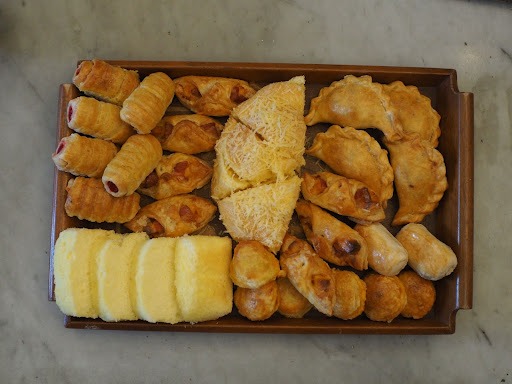 Owner and a true "bread"-winner, Jonathan Lazatin, shared that through Matuang Bale, they want to bring not only great food and family recipes but also the values of what a good Filipino family embodies. 
Matuang Bale, named in honor of their ancestral home and where her grandmother, Encarnacion Singian-Lazatin, wrote and cooked her recipes, was a venue of their fondest memories and along with these are the delights of traditional honorifics, like "pagmamano," saying "po" and "opo," the virtue of patience, caring, and family orientedness.
A Classic Taste of Home
Every bite is like time travel; according to Jonathan, his grandmother wrote them in Spanish, and they even have to translate them rigorously to ensure they can remake the same flavors and classic taste the way she makes them.
What Apung Encarnacion did with her baking was spellbinding, and Matuang Bale continues the charm, creating unique taste in traditional Filipino baked goods.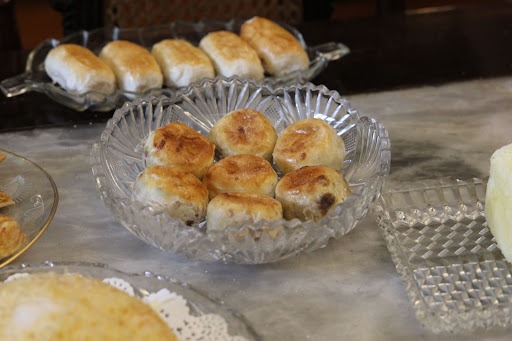 Highly recommendable are their Hopiang Kundol (Wintermelon Pasteles) and Hopiang Monggo (Mungo Rojo Pasteles) oozing with real wintermelon and red bean filling, the flakiness of the outer shell perfectly embraces the sweet almost-custard like paste inside.
Many would remember their famous Hopiang Kundol and Hopiang Monggo, their classic Ensaymada hand-crafter through a loop method to create those soft pockets inside, and their soft and moist Taisan loaf.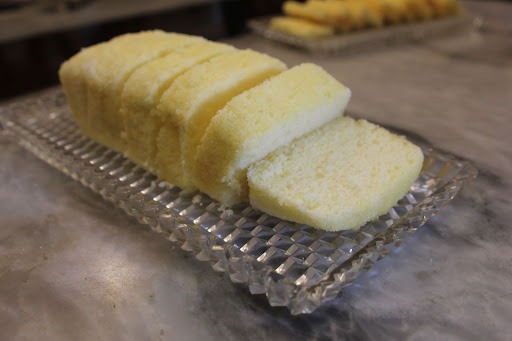 Matuang Bale's Taisan is a true merienda-favorite best partnered with hot cocoa or coffee. Soft, moist, and supper buttery.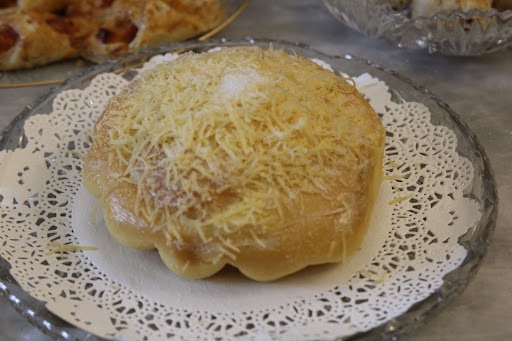 Their enormous Ensaymada Familia doesn't only share for many, but its pillowy and buttery texture works well with the sweet and savory toppings of sugar and cheese.
Moreover, Matuang Bale champions flavors of other classics such as Empanada Española, Cheese Rolls, Mamon Tostado and Garlic Toast best for pasalubongs, and Raisin Puffs.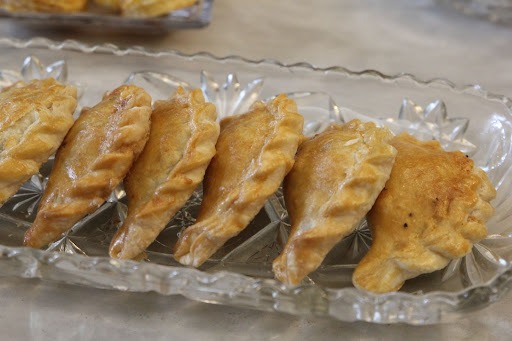 Instead of giniling-like fillings, Empanada Española's flaky dough wraps a marinated-sweet and savory minced-meat that grabs your taste buds in every bite.
The bakeshop also sells ready-to-bake savory pastries you can buy and bake at home, with options like Chorizo Bocaditos, Bacon and Cheese Puffs, and Mini Pigs in Blankets, which you can buy for a dozen, delicious for group parties and gatherings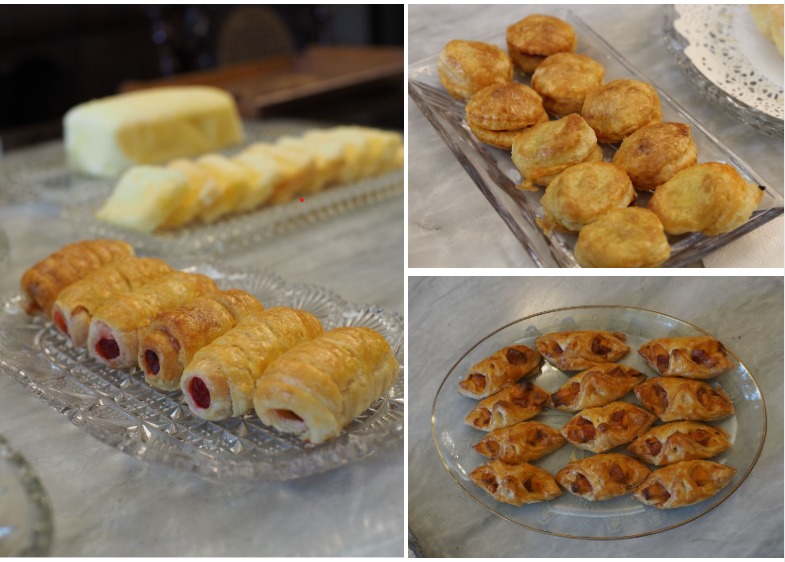 (Left) Mini Pigs in Blankets are yummy sausages wrapped in savory and buttery dough like a blanket. (Top-Right) Chorizo Bocaditos are tasty mugger meat enclosed in flakey shells. (Bottom-Right) Bacon and Cheese Puffs are a mix of that salt-savory bacon crisp and indulging cheese wrapped in a soft flakey dough flat.
Sweet Memories to Remember and to Make
When asked how Kapampangans still remember Essel through Matuang Bale, Lazatin happily shares his gratitude and amazement.
"It's old, brings the memories, a lot of people come to me and say, 'uy natikman ko 'yung Ensaymada niyo when I was five… sobrang nakakatuwa naman, naalala pa nila, I want to bring that back, that joy nila… but for them to remember 'yung tinapay na ginawa ng lola ko, ng tatay ko, ng nanay ko, ngayon ako, it makes you happy to do and enjoy making these things" said Lazatin.
An authentic Kapampangan brand, Matuang Bale Bakeshop by Essel, not only wants to build its identity with home values and family-orientedness but also promote Kapampangan cuisine and craft.
According to Jonathan Lazatin, with their plans to renovate the bakeshop, they'll partner with restaurants to bring their products to the other side of the culinary industry.
They are also in the works with Kapampangan furniture makers, metal artisans, and artists to create a Kapampangan hub where Matuang Bale products will be made available.
Whether you're one of those who grew up with Essel's bakeshop or a new generation eager to taste the delights your parents and grandparents were able to experience, Matuang Bale Bakeshop is right up your alley. You can check their products at their store in front of the Lazatin ancestral house, Consunji Street in San Fernando, Pampanga or you can message them through Facebook or Instagram.