Whether you're a rookie homeowner or renovating your home, proper planning is essential to the overall impact of your home and how you will live in it.
From the colors of the curtains to the size of the tiles, and even determining how many tables and chairs you should put in every area – all of these are being planned out by an interior designer.
Interior design is one of the key elements usually overlooked by homeowners and sometimes business owners because of the various misconceptions about it.
That is why D Designs is here to help you elevate, enhance, and improve your home.
Metro Clark Guide sat down with Don Yu, the Owner and Founder of D Designs, to explain how interior design benefits the customer and the reality behind this industry.
Don started as a freelance designer way back in 2014 and had developed D Designs within his 8 years of experience from his former employees which increased his knowledge and expertise in interior design.
For Don, the interior space should be planned out at the beginning stage of planning along with the structure of the house or property. Making changes to the layout, colors, and fabrics can already make a positive difference quickly.
Interior design should always have the objective to create feelings of happiness, comfort, safety, romance, and pride in the home of the client. It is often the safe space considered by most people so everything should come together when designing it.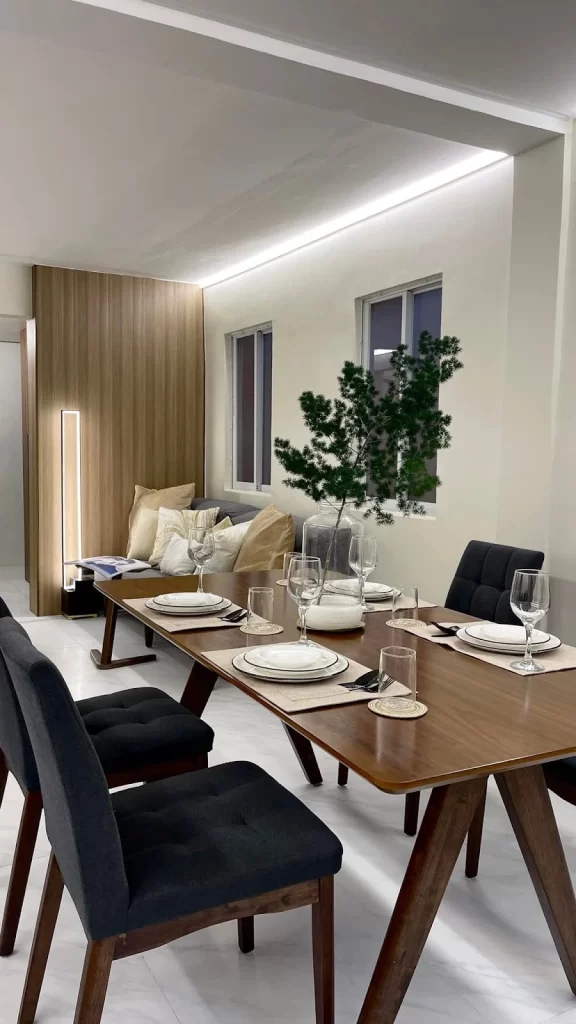 Don always initially asks his clients about what the client wants and needs.
"The most important question that I always ask my client on our first meeting is: How would you like your space to be designed?"
The client-centric approach helps Don in understanding what works and what doesn't for the client once they confirm if the interior space will be used for pure residential if there will also be a commercial space or a residential with the intent of dedicating a space for a work-from-home setup.
Don also wants to highlight the importance of lighting.
For him, it is highly recommendable to have the perfect lighting in your interior spaces to have layers.
You have your ambiance or general lighting to set up the tone of the whole house.
Then a layer of task light should be planned out well as it illuminates the current task you are working on without the need of turning on all of the lights. Finally, the accent lighting could add more flare if you want to highlight certain artworks or memorabilia hanging on the wall or a dedicated space to make your pieces stand out.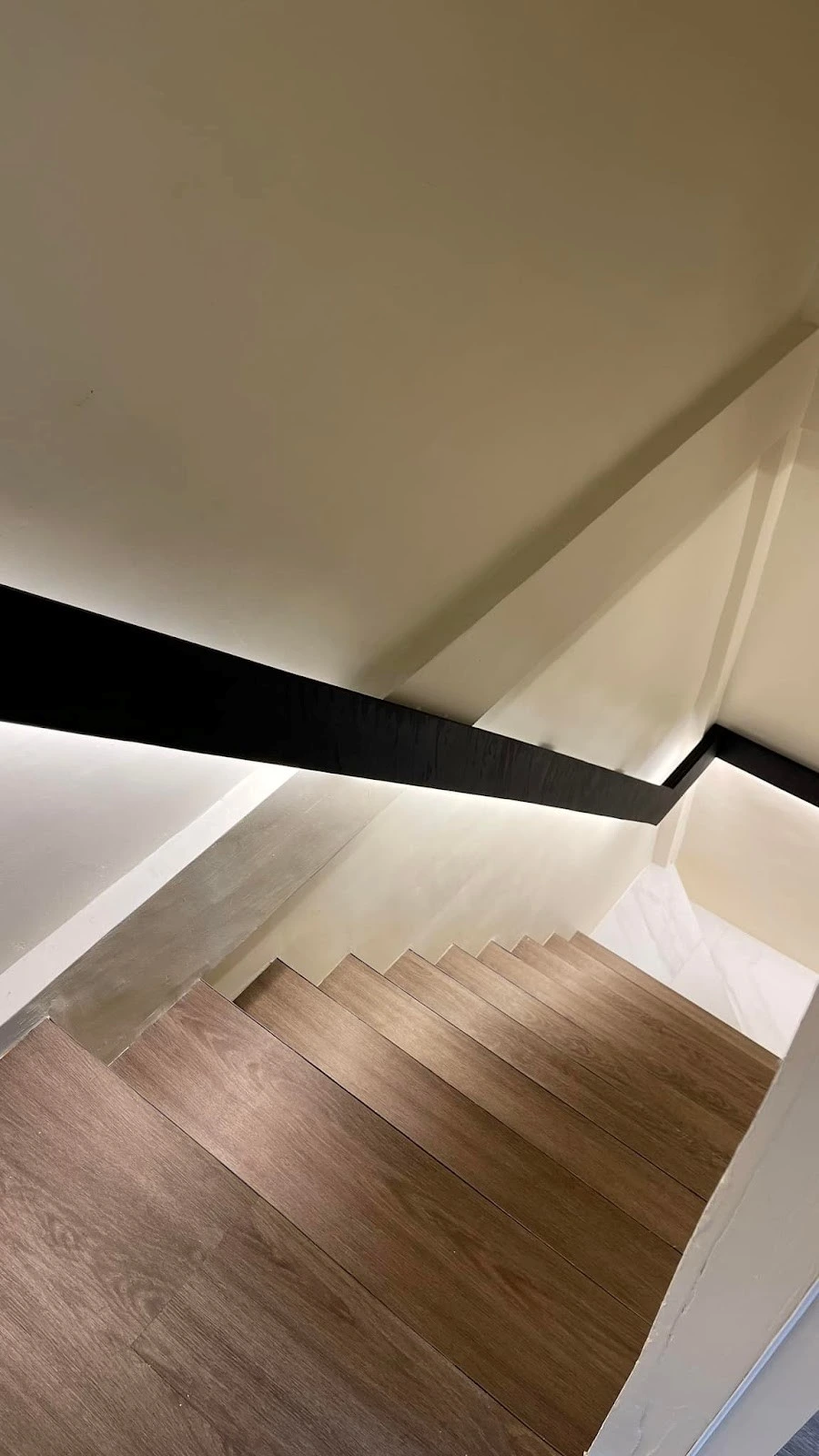 "For me, it's always necessary to match the personality, taste, and lifestyle of the client before starting with the planning. You have to think about how this will affect the homeowners and their families if you make one mistake of not following what the preferences of the clients are." Don shared regarding the question of who gets to call the shots in his projects.
When asked about the misconception about the industry, Don initially answered that most people would not consider hiring a professional for interior design because of their professional fees.
"Don't be intimidated. It's always a bad image for interior designers when confronted with statements like 'mahal ka' (you're too expensive), 'di kita afford' (I can't pay for your services), 'You're an extra cost, I can save money by doing it myself'. Always think about the long-term benefit you'll get from portioning a 10-20% of your total budget to design the house that you'll be living in every day. What most people don't realize is that we can help you cut costs by laying out all the interior plans at the beginning and finding out what could be done to make the interior space more efficient." said Don.
D Designs offer E-Design, an online interior design consultation, where you can plan everything with Don virtually. There you can look at inspirations online together and see if it matches your space, if it will work for you or if it's possible for you.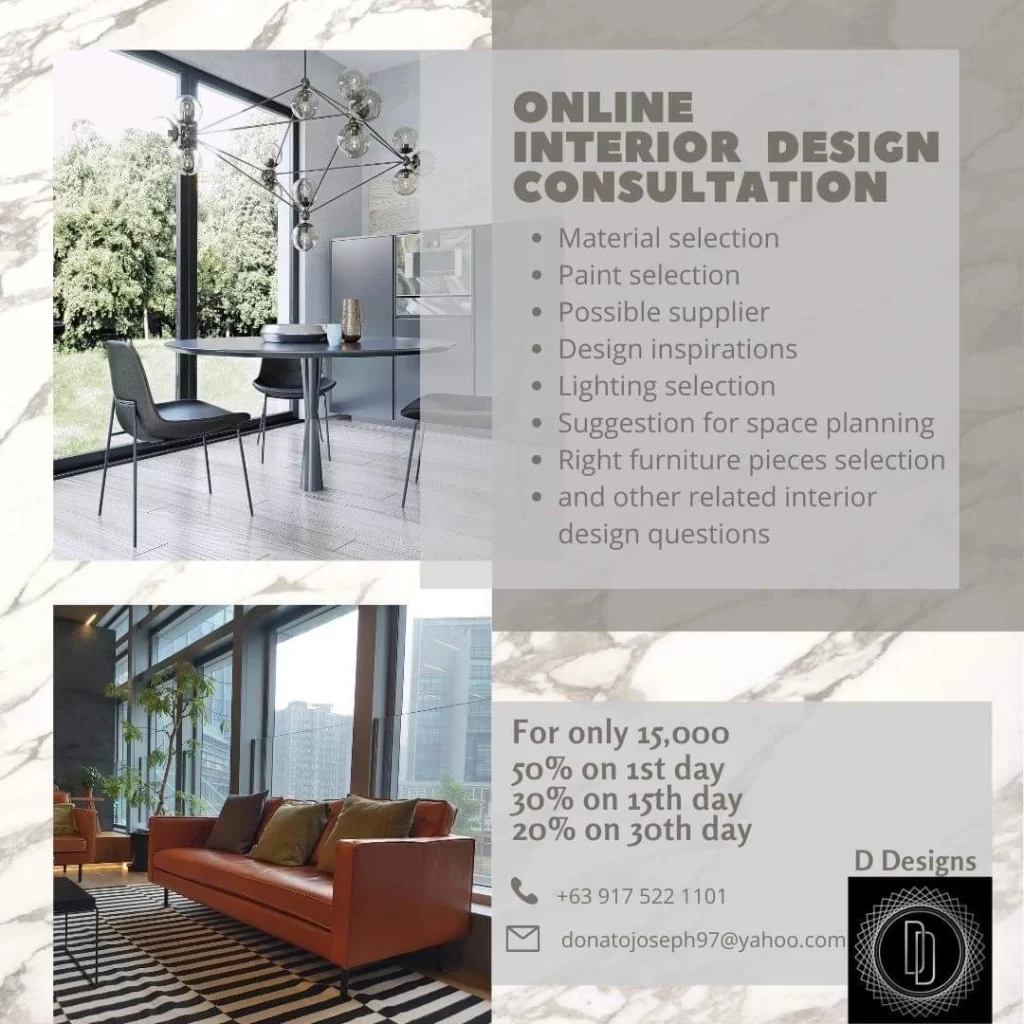 "I'm here to offer affordable designs para mas makatulong ako sa pinaghihirapan ng mga homeowners or sa clients to help them save money and at the same time design their homes wisely Nakakahinayang lang kung masayang sa unnecessary costs because hindi ito naiplano ng mabuti." Don maintained that you don't have to spend too much on interior design with D Designs guiding you all the way.
For free design tips and inquiries, you may visit D Designs on their Facebook page.