Art House Cafe and Restaurant- Angeles City is the 2nd branch to open to cater to Kapampangan Pizza and Pasta lovers, coffeeholics, and foodies. Its first store is located in Capas, Tarlac. Photo credit Gibsam Photo
Delicious both in flavor and ambiance! Authentic pasta and pizza spot, Art House Cafe and Restaurant, recently opened its second branch following the success of its original store pizza hub in Capas, Tarlac.
Kapampangans can experience both food and art, near Clark, along Friendship Hi-way in Angeles City, with its galleria atmosphere that are definitely worthy of the Gram.
The new site offers customers indoor and al fresco dining. Takeaway is available if you're on the go.
House of Pasta
Freshly prepared, key pasta dishes you can sink in include Aglio Olio (garlic and olive oil), Pasta Al Funghi, Carbonara, Truffle Cream; Long sheet pastas such as Baked Ziti, Classic Lasagna, and Pesto Lasagna.
Other Pesto offerings like Classic Pesto, Creamy Pesto Penne, and Sundried Tomato Pesto are must-tries.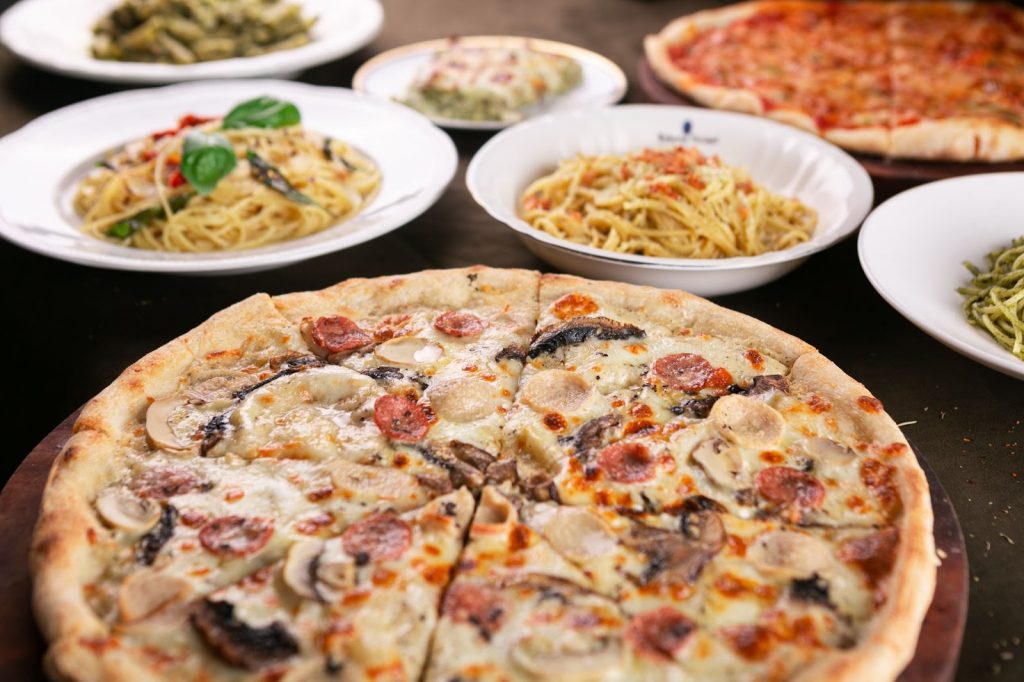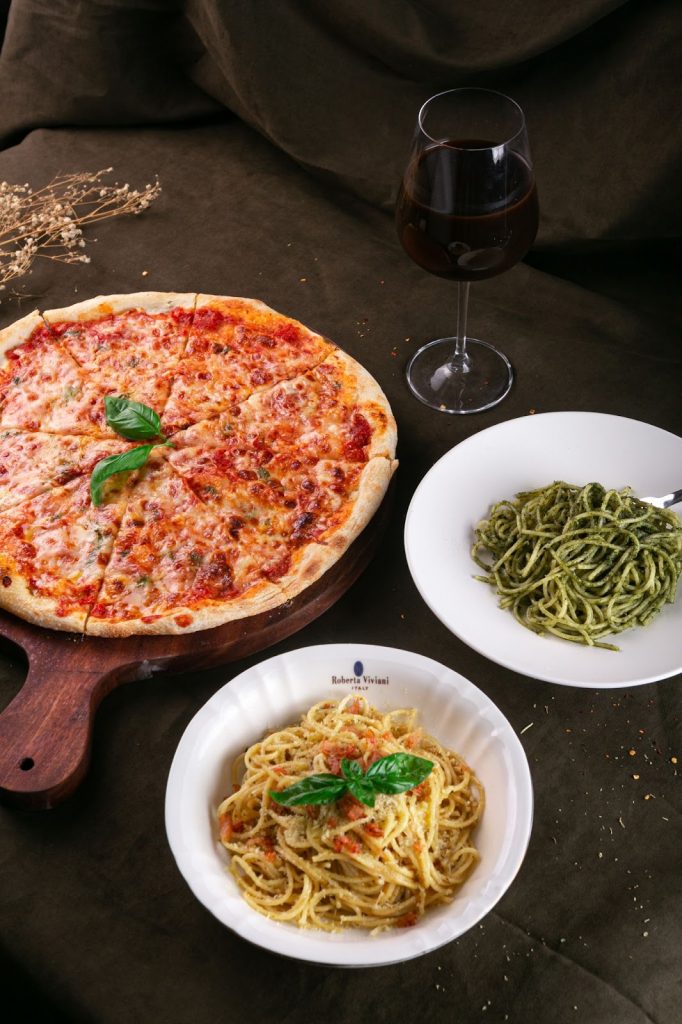 Photo credit Gibsam Photo
House of Pizza
Artisan pizzas are favorite among patrons who already knew what Art House has baking in their kitchen. Over fresh with the best ingredients. You can choose from mouth watering Four Cheese, Veal Truffle, Honey Garlic Salmon, classic Margherita, Hawaiian, and Pepperoni.
If you're headin for a new trend, order their S'mores Nutella pizza for that sweet encounter.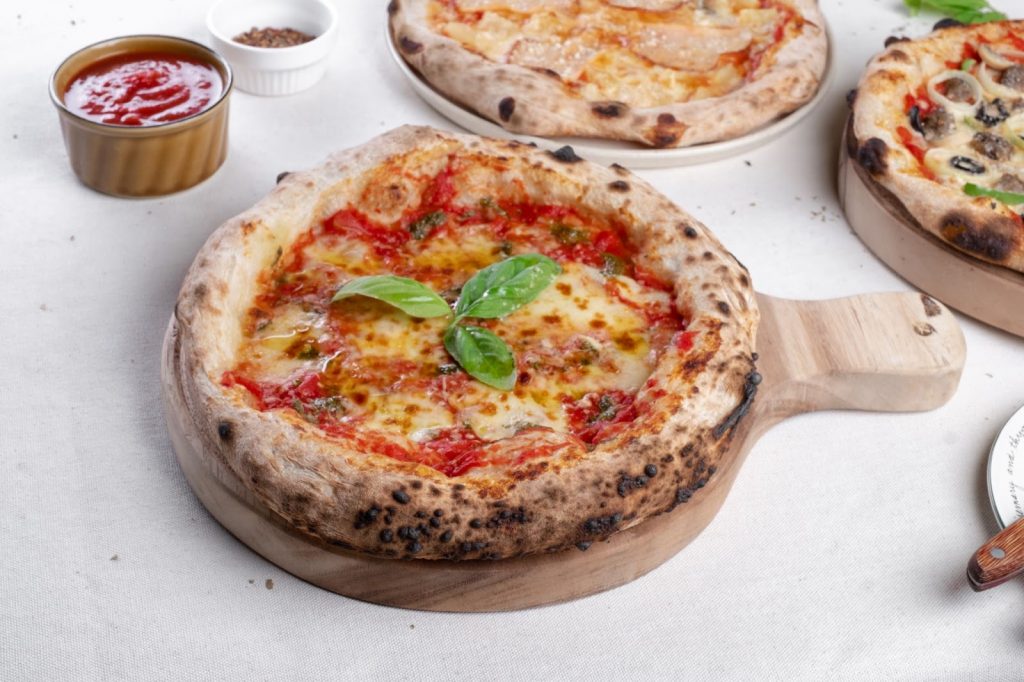 Side dishes to complement your gastronomic feast are salads, nachos, and their flavor banging fries: buffalo, fully loaded, and truffle parmesan.
A personal recommendation from us? Go for the trinity! Four Cheese – Classic Pesto – Buffalo Fries with your choice of coffee blend and drinks.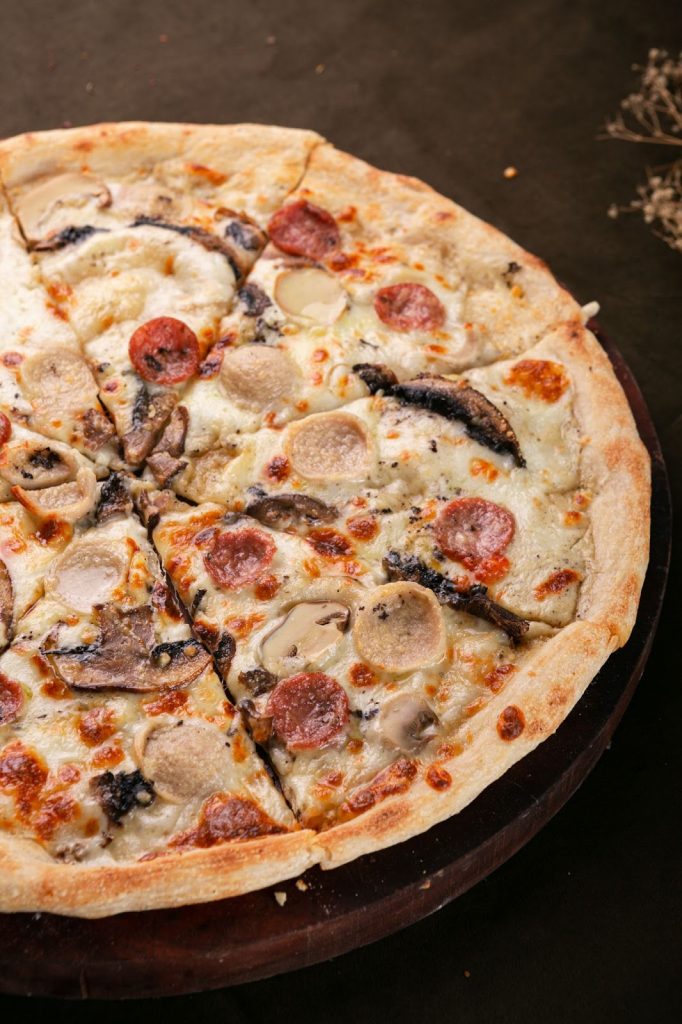 Photo credit Gibsam Photo
House of Art
They said food is art and this quaint restaurant will definitely immerse you in artistic, colorful, and out-of-this-world mural schemes.
If you're familiar with their original shop, you'd probably see walls adorned with abstract paintings showcasing crosshatches and scumbles. The Angeles City branch is a level up version of it!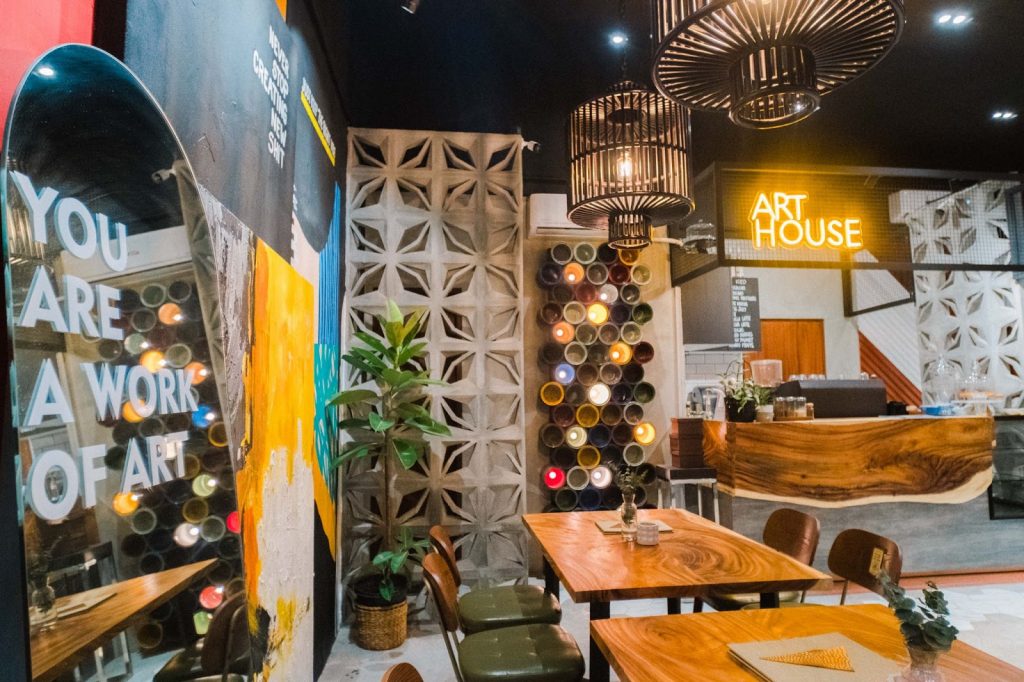 Photo credit Gibsam Photo
More spacious and eye-catching. Cosy industrial design meets Studio-Ghibli-like setups would leave you at awe once you entered the resto. From the facade, the indoor space, and comfort room– yes! The comfort room.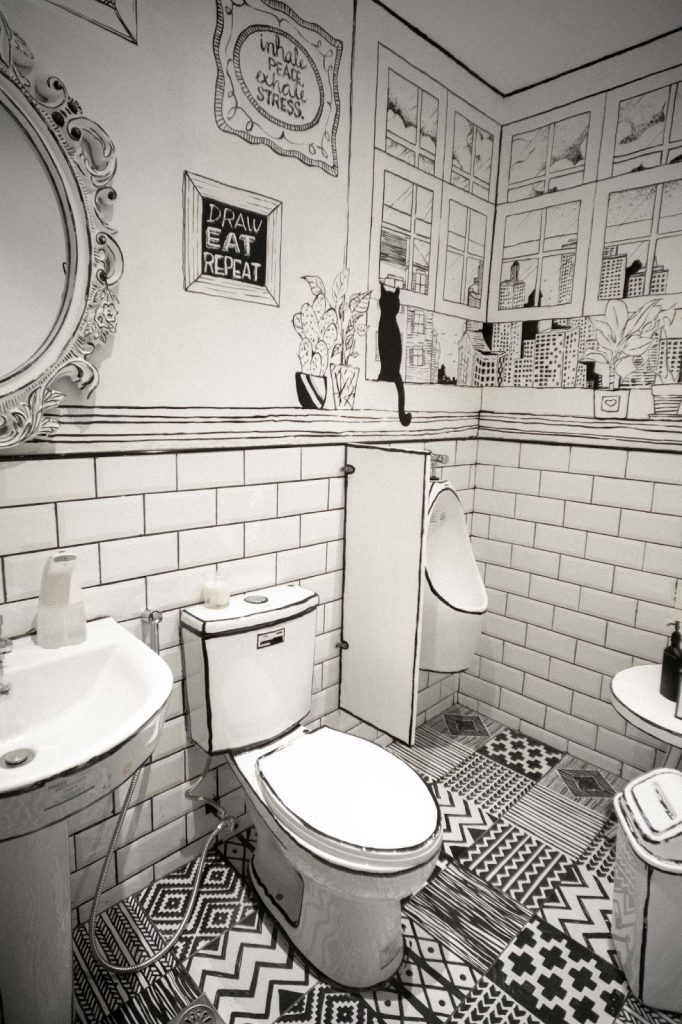 Photo credit Gibsam Photo
Every inch you walk into is like a different part of an art museum. A different genre to match the variety of food they concoct in their culinary workshops.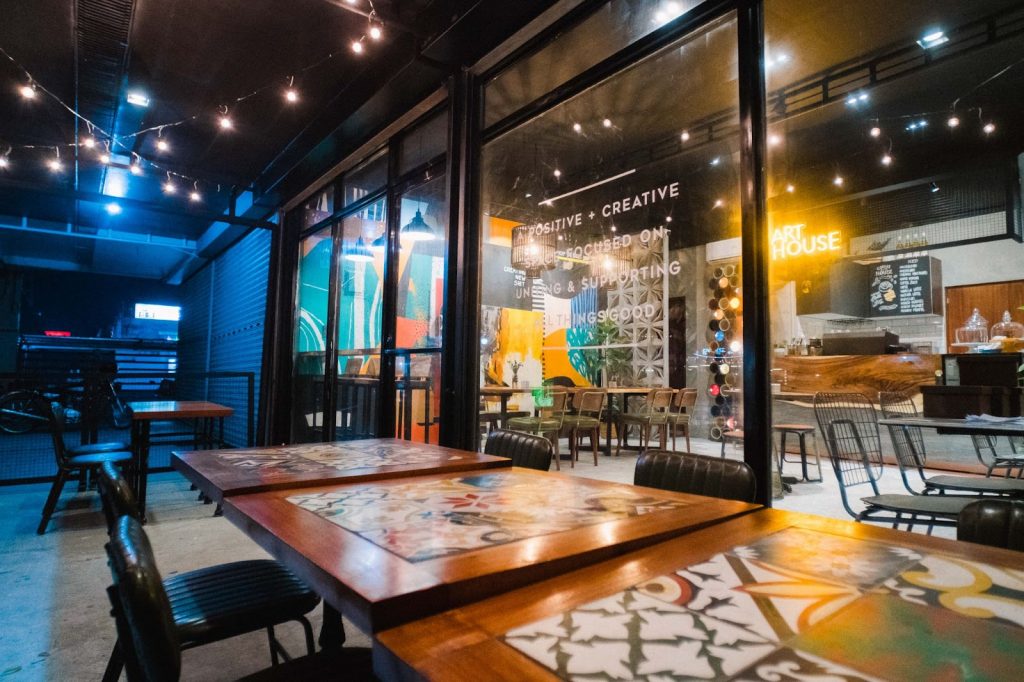 For pasta, pizza, and coffee lovers like me? Art House is a treasure find!
And if ever you're craving for a forkful of comfort in every bite, a slice of heaven, or a sip of that house blend coffee to complete your day, this is the place for you.
Want to find out more? Check their social media and menu!