The Center for Kapampangan Studies opened on September 20, Tuesday,  a mini-exhibit of the art of turn-of-the-century Pampanga cigarette wrappers entitled "PUFF ART: The Graphic Art of Pampanga's Cigarette Wrappers 1910-1930s"
During the first 3 decades of the 1900s, Pampanga had a thriving backyard industry in which cigars/cigarettes were rolled in paper and wrapped in colorful paper packages. To appeal to consumers, cigarette makers from Guagua, Bacolor, Sto. Tomas, Angeles and Betis produced cigarettes sporting brand names in Pilipino, Spanish, English and Kapampangan—like "Arayat", "La Pampangueña", "La Negrita", Plaza de Betis", and "Sinukuan". The illustrations were not always relevant to the product, ranging from the patriotic, poetic, to the mythical and romantic.
More than 30 of these remarkable cigarette wrappers of Pampanga origin have been gathered and reproduced in this exhibit. During the American regime,  illustration and multiple color printing became popular, and the wrappers featured hand-drawn illustrations enriched with  fanciful typography and design details. Chromolithography came about at this time,  and the advance process resulted in attractive color reproductions on paper packaging that enhanced point-of-sale visibility and sales.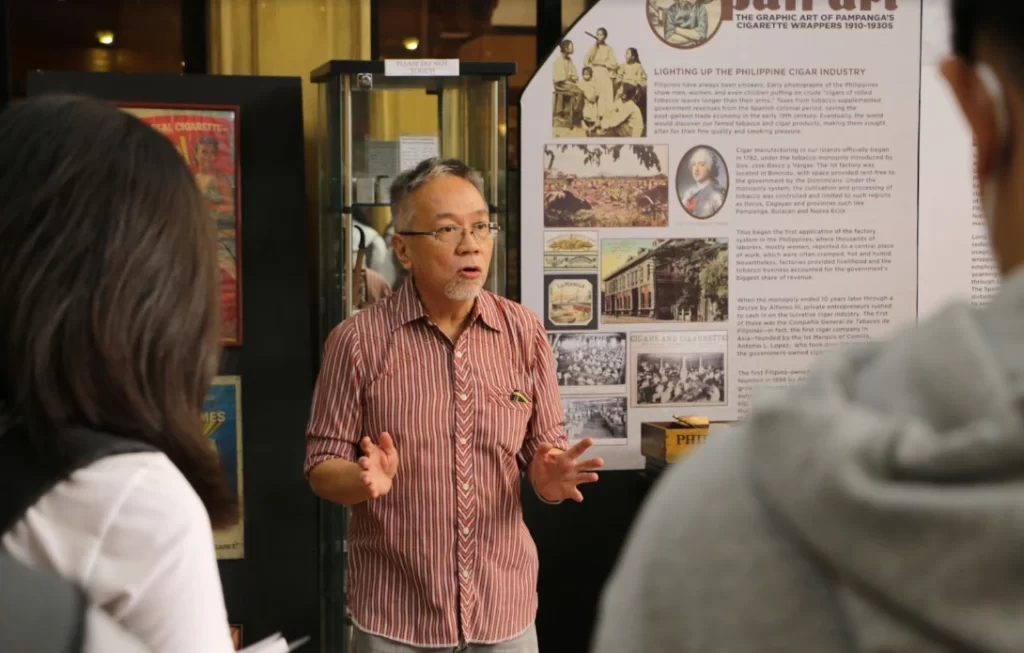 While majority of the wrappers marked special events– like the victory of the "Banda nang Angeles" at the 1909 Manila Carnival band contest, and the inauguration of "La Asamblea Filipina" (Philippine Assembly)–other labels carried hidden, almost seditious messages, extolling the fight for freedom ("Mithi ng Bayan", "La Libertad", "Katimawaan"), Filipino ideals ("Kababayan", "Kaisahan ng Bayan"), and heroism ("Ang Bayani", "La Fuerza", "Balintawak", "La Flor de Rizal"). A recurring message in many of these cigar labels , is a call to Filipinos to "buy Filipino first", so Filipinos—not our foreign occupants—will derive benefits from their own produce.
PUFF ART also has a small display of smoking paraphernalia—from a vintage 1950s cigarette roller , to old tobacco tins, presentation boxes, ads, and even a 1960s wooden cigarette box used by ambulant peddlers. Notable in the exhibit are the collection of smoking pipes, vintage lighters, ash trays of the National Artist Vicente Silva Manansala, who loved a good smoke or two in between painting his masterpieces.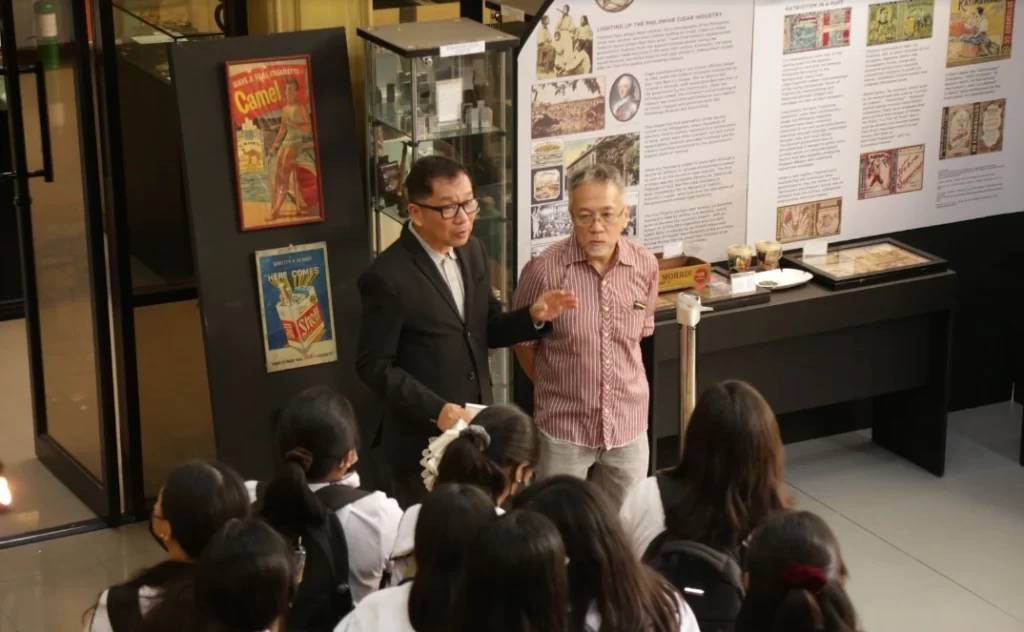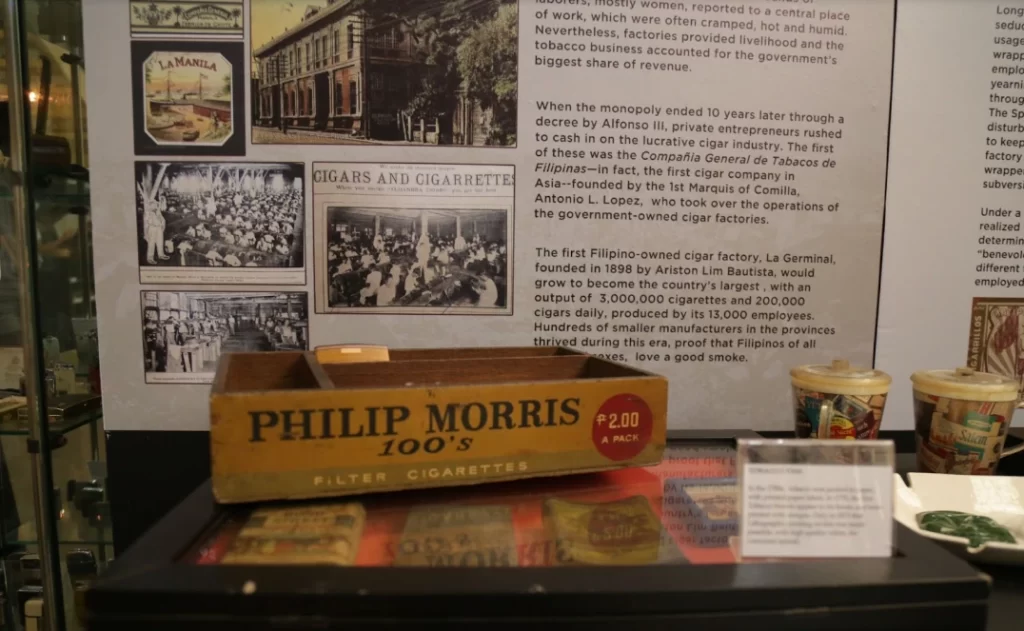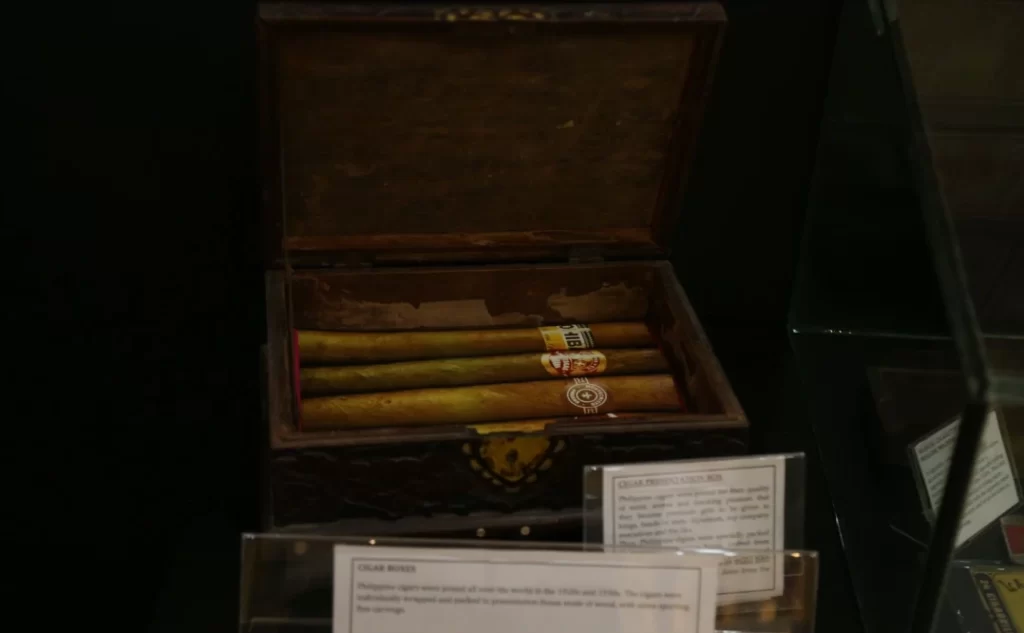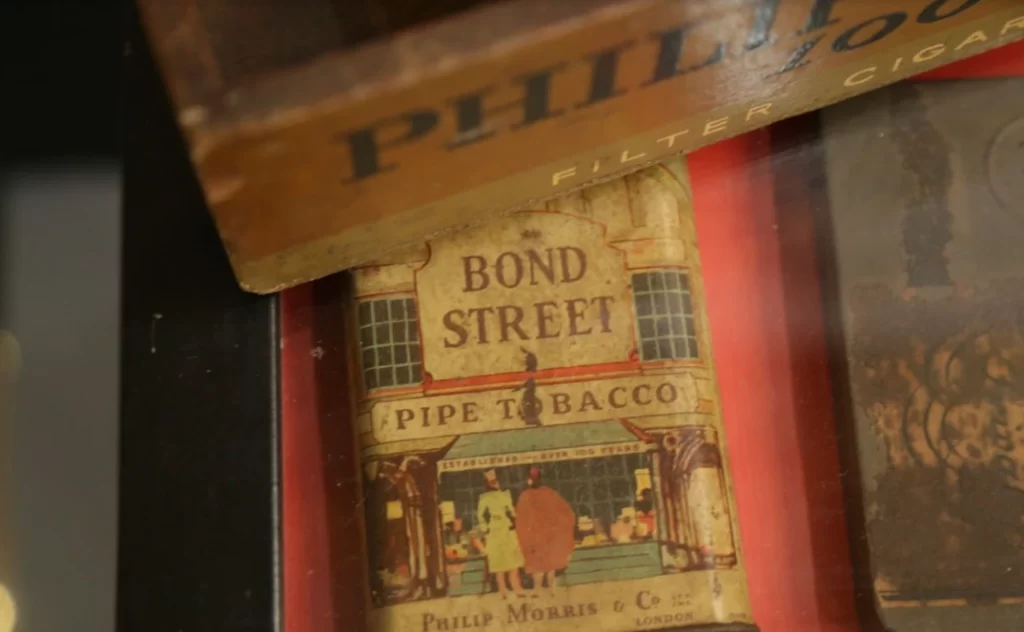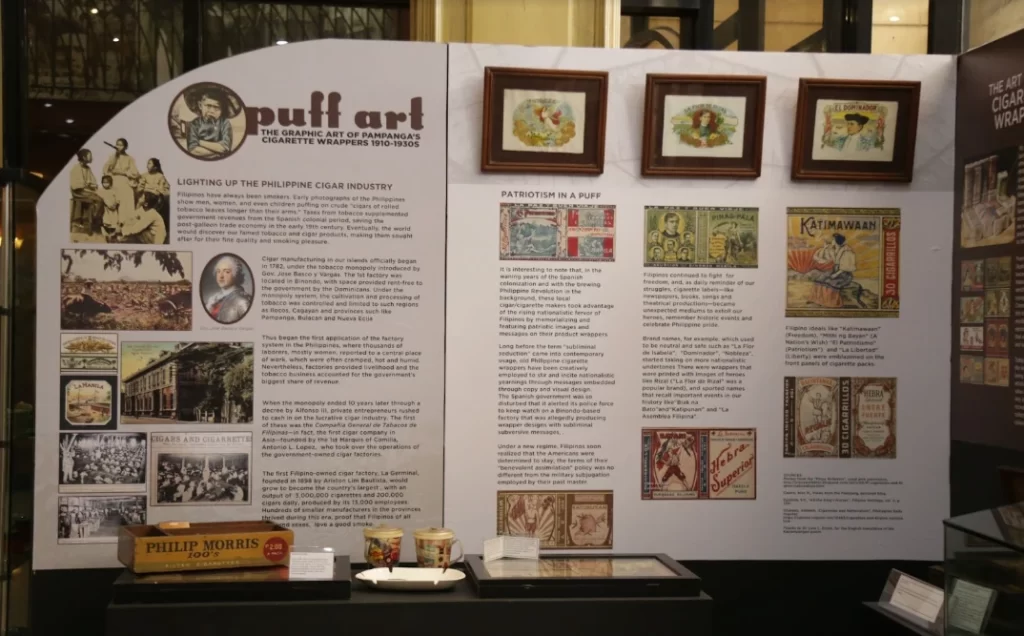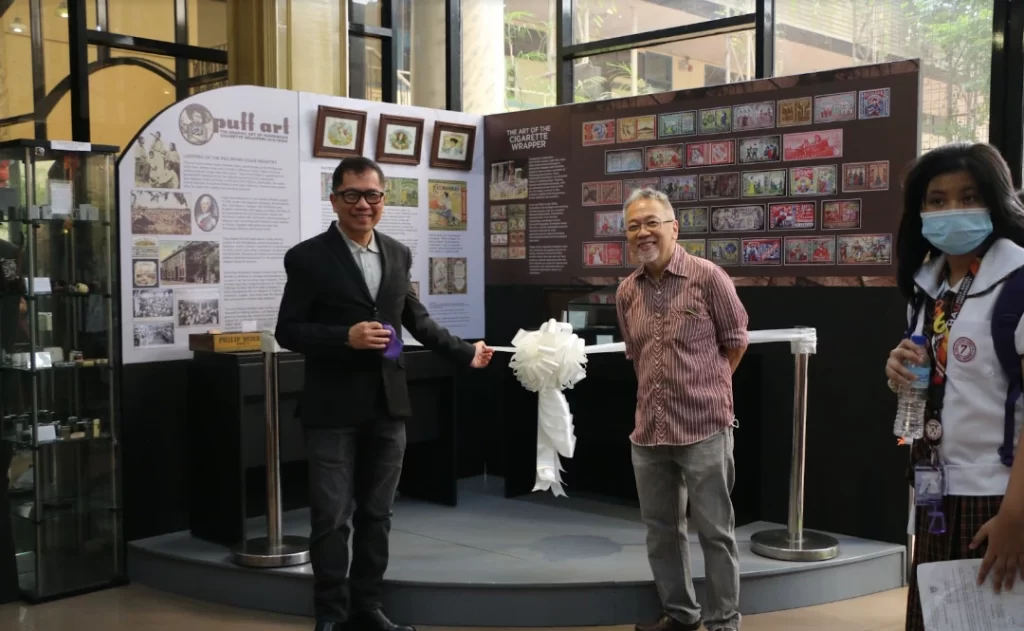 CKS director Mr. Robert Tantingco and curator Mr. Alex Castro cut the ceremonial ribbon. The morning affair was viewed by students on a museum tour, and was graced with the presence of city councilor Hon. Alex Indiongco. 
PUFF ART will run for a month, and the exhibit is open daily, during office hours at the Center for Kapampangan Studies Museum, Holy Angel University, Angeles City. CKS would like to thank Arch. Edward delos Santos, "The Pinoy Kollektor", who gave permission to reproduce his rare collection of cigarette labels. (Holy Angel University- Center for Kapampangan Studies)