"From the things that were discarded, I discovered the value of life – My Art of life".
Artist-Entrepreneur Carlo Ramos Dizon launches his first ever solo, month-long show at SM Telabastagan in Pampanga City this November 2022 with the theme "Playtime Memories."
Dizon's Art is mainly made of scrap materials to repurpose and bring them back to life.
Through his Art, he carries out the symbol of saving the environment, women empowerment, youthful innocence, community, and spirituality. Dizon continues to aspire beyond his heights to inspire artists and art lovers.
Dizon is a graduate of Fine Arts at Tarlac State University and has had different walks in his life before deciding to finally pursue his dream to be a CEO of his own multi-media company, DIZON ART, which specializes in various fields such as graphic design, interior designs, photography, costumes, sculptures, installations, drawings, and other non-traditional media apart from painting.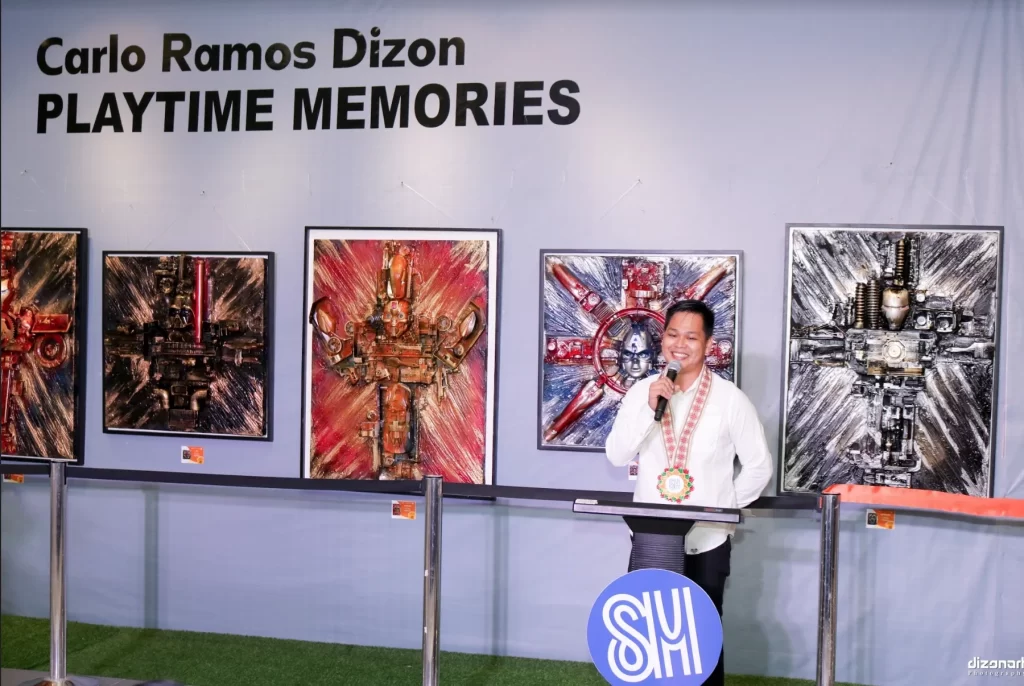 Dizon also shares his knowledge and skills with aspiring artists by conducting art tutorials and technical entrepreneurial and product development training.
Dizon is a well-known figure in the realm of culture and arts, a pride of the Tarlaquenos for his recognized works. He specializes in mixed Art, a visual art form that combines a variety of media in a single artwork. He has won multiple awards, and his paintings have been exhibited at various Art Fairs in Central Luzon and Manila. He has yet to hit another milestone by having his first solo art show.
According to Dizon's social media post, he dedicates this art show to his daughter Wynaiah Ckaeleen's journey; she was born with Spina Bifida and has inspired his art.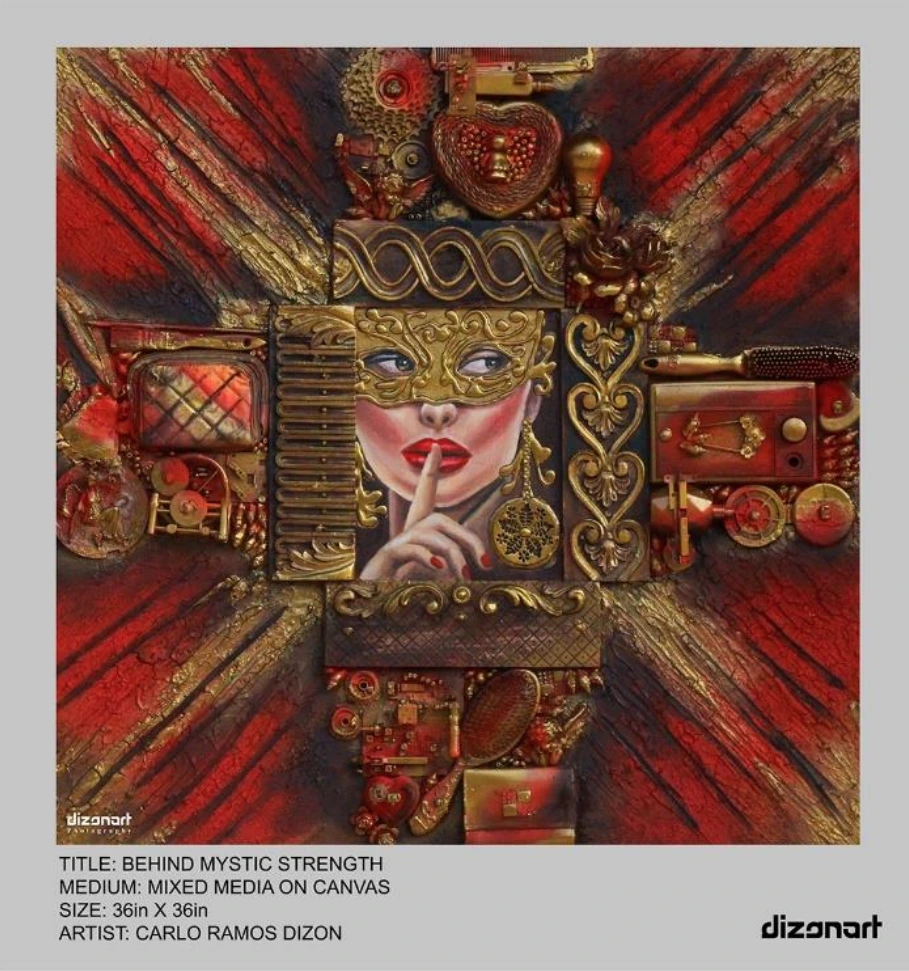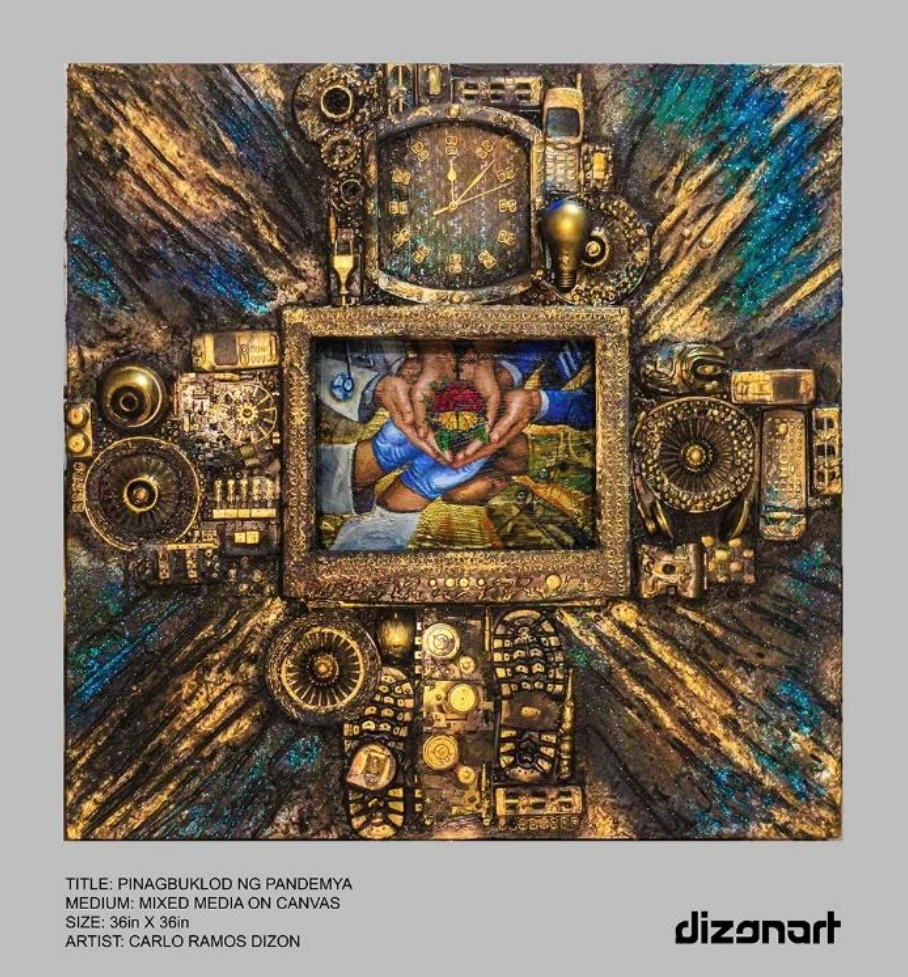 Sometimes we think that discarded things no longer serve any purpose to us, that they're no better than being stashed in the junk. But that's not the case for this artist who has found life in a stack of rejects.
"Playtime Memories" art exhibit will run from November 1 through November 30, 2022 where Dizon's Artworks will be displayed and opened for public viewing.