PORAC, PAMPANGA – Dinosaurs began showing up at Bayung Porac recently that caught much attention from the public and netizens.
Huge statues of dinosaurs like brontosaurus, triceratops, psittacosaurus among others are placed by Porac's Mayor Jaime "Jing" Capil at a vacant space and turned it into a public park.
The dinos caused a sensation both from the public and netizens alike from excitement, fueling suspicions that Capil wanted to turn Porac into a Jurassic Park-like locale.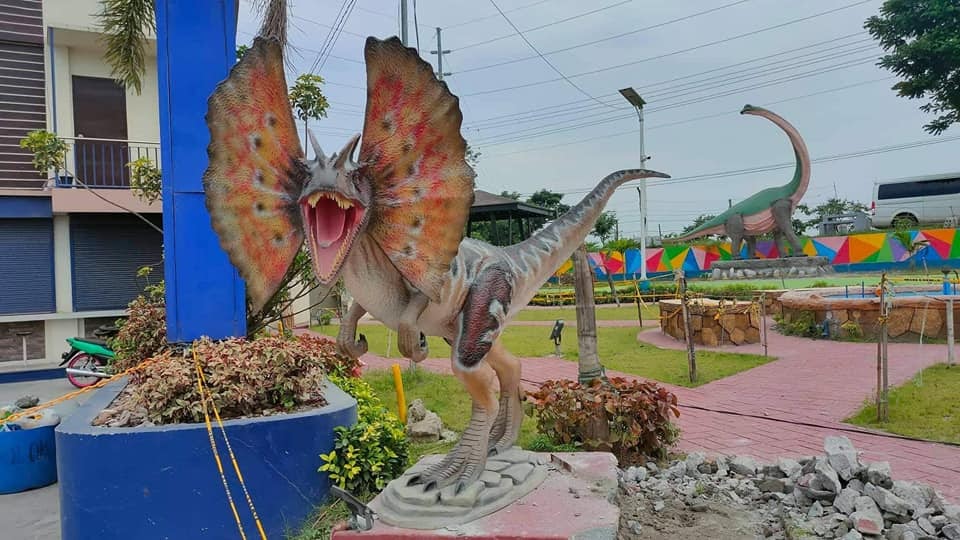 Critics noted that funds should have been spent instead on the poor who were struggling during the pandemic instead.
Mayor Capil assured the public that the municipal government did not spend on the project and the figures are donations. He also dismissed the Jurassic park-themed place remarks.
But these dinos aren't the giants that came to Porac. Years ago, a gigantic robot (locally called Babo Robot) was erected in Porac for a hollywood movie titled: Robot Warriors. It stayed in Porac for a brief time until it disappeared. Locals believe it was salvaged by scavengers and then sold part by part.
Porac is known as the largest municipality in Pampanga by land-size. Known for its hills and highlands traversing plains with tourist spots like Darabulbul Falls (or Dara Falls) in Jalung, Miyamit Falls in Sapang Uwak, Babo Pangulo which spots a viewing deck for Mt. Negron, and the hot springs of Sitio Puning.