Early last year, the Calma family of Capas, Tarlac decided to develop their one-hectare rural land into a private rest house. A few months later, they found themselves managing Nesh-V farm and flower garden and the public can't get enough of it!
Aptly named, the Calmas have always wanted a space to get some "calmness" and solitude. Still, this family's hospitality just extended this "calm" atmosphere to their neighbors, eventually, to everyone.
It Started With A Seed
Nestor and Victoria Calma, a municipal agrarian reform officer, and a school principal, we're given some Sunflower seeds by a relative to plant on their, then being constructed, rest house. They sowed the latter near the road, which grew to towering and beautiful Sunflower patches. Passers-by immediately took notice of the bright foliage and would stop to take pictures.
By word, nearby residents started visiting the place, indulging in the rare scenery they don't often see every day in their barangay. This idea clicked for the Calmas and began developing the land into a flower garden, more than the originally planned hub for fruit bearing trees and vegetables.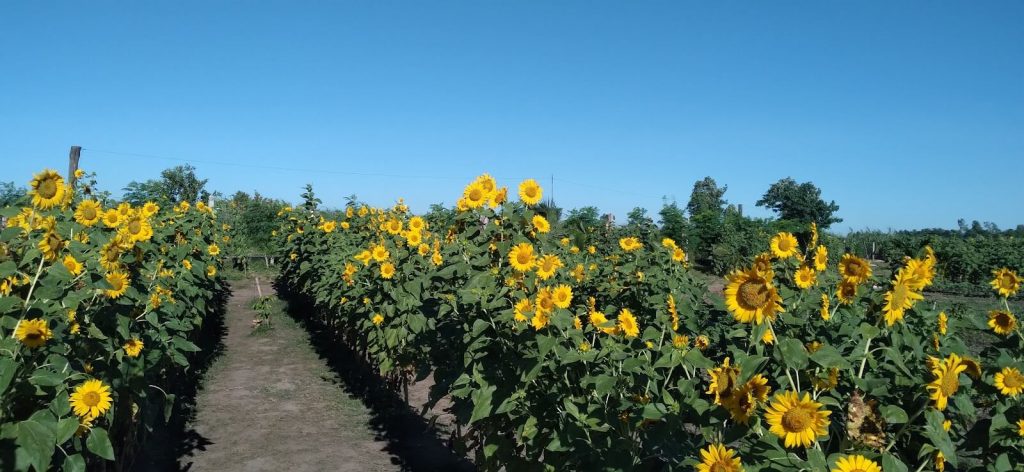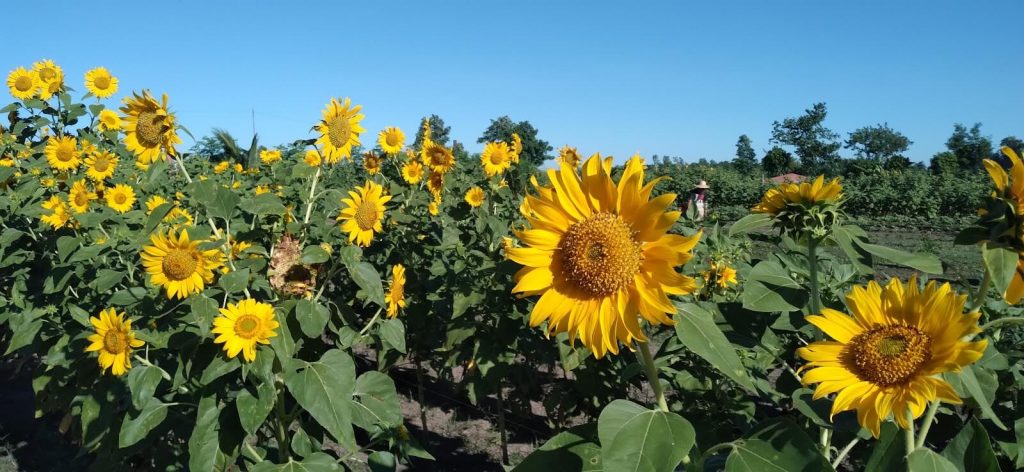 "First, we realized that the town does not have much for agro-tourism and then second, we really wanted it to be a place for people to admire God's creation… especially, this times of pandemic, lots of people are looking for places that are of nature, admiring these small creations." shared Nestor.
"People feel peaceful and relaxed," added Victoria.
Moreover, the pandemic played an accidental role in how the garden came to be. Around February 2020, farmworkers have already dug holes for planting, but the community lockdown a month after paralyzed the operations, and the family found themselves having extra time to do the labor on their own and planted a variety of other species of flora: orange and yellow Cosmos, Amarillos, Dwarf Marigolds and Malaysian mums, which grew abundantly, covering most of the grounds like a carpet of vivid colors.
As Agro-Tourism Spot
Opening the farm to the public as 2020 ends was not only a big decision but seemed an impractical one.
In the new normal, a tourist spot can make or break its status and jeopardize big efforts on the owners part. Still, after deliberating and going to great lengths to ensure people's safety, the Calmas, in their spirit of togetherness, push through.
While their parents handled the operations, their children, Paul and Nevischky, helped out in marketing, the latter managing social media postings, and the former designed the farm's logo and graphic materials.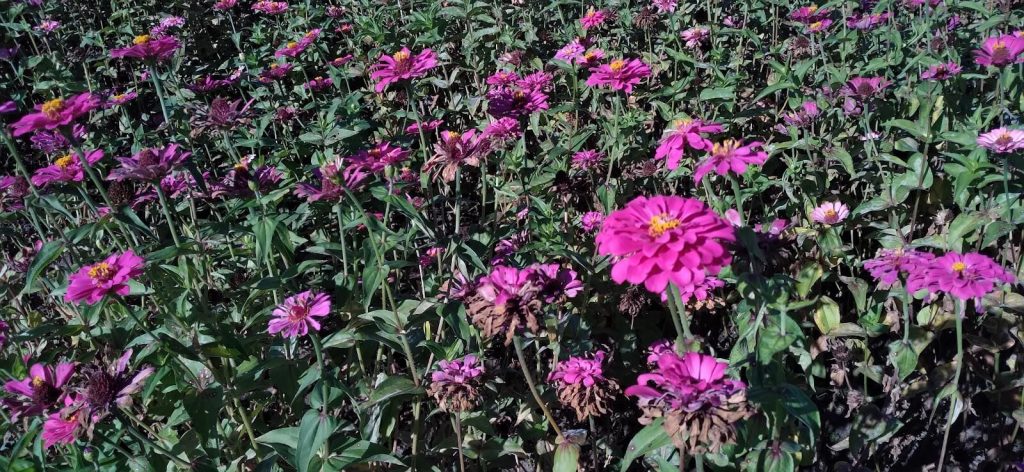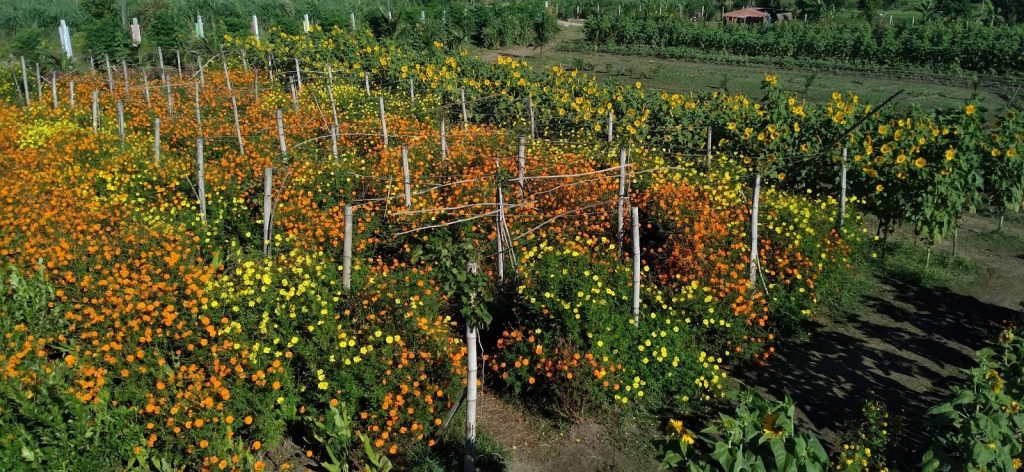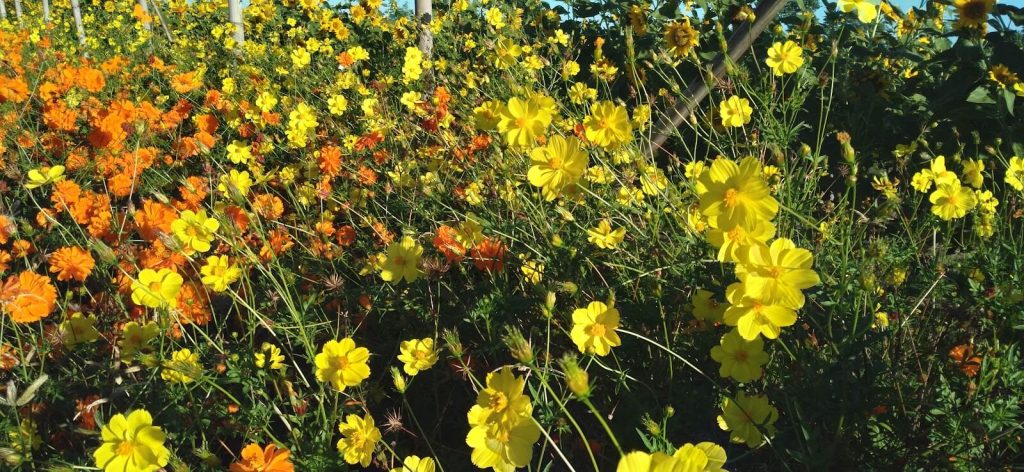 Soon, local vloggers and influencers are being drawn on the farm's social media buzz, checking it for content creation and reviews; cyclists passing by through town made it one of their must-see spots for resting, albeit travelers from other provinces such as Pangasinan, Nueva Ecija, Pampanga, even as far as Manila and Cavite made sure to take a few minutes off their journey to see the place. They garnered as one of the local favorite places for prenups and other creative shoots.
"We feel blessed… seeing the joy from people who come by for a quick visit." the owners said.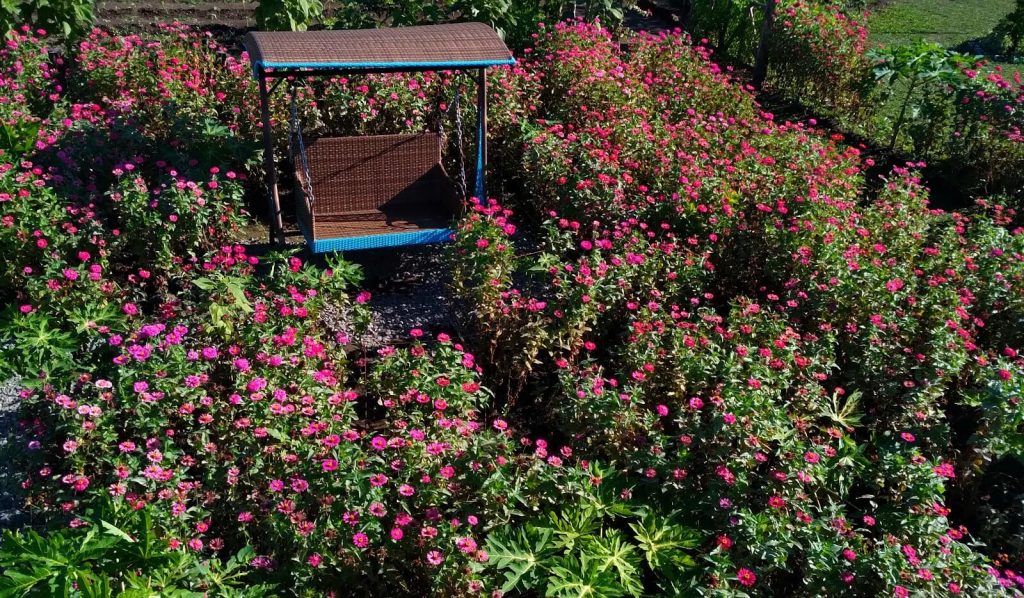 The farm charges P50 per head. Visitors must wear face masks and observe social distancing; farm helpers enthusiastically guide each group to ensure these anti-covid guidelines are met.
Despite these small constraints, visitors have so much to enjoy on the labyrinth of flower patches, putting their creativity at play for those trendy posts on their Instagram and Facebook. In fact, some even bring their own "change outfit" get-up (LOL).
Visitors can buy a stem of sunflower (price depending on the size & bouquets are called in for reservations), sunflower seeds (P50.00 small pack), and clay jars/pots for souvenirs (with dried cosmos seeds inside).
The farm also offers an overnight stay with a pool, or you can book the whole place, including an event pavilion for only P10,000.00 overnight. Strict following of anti-covid guidelines is a must though.
The Garden (Will) Grow
Yet, challenges remain on the farm. In the face of growing popularity, owners pointed out that taking care of the plants is far more important than simply showcasing them. Besides keeping them healthy and free from fungus and plant diseases, ultimate peeves are unruly behavior from visitors who pluck flowers and seeds without permission which damages their plant.
"We put signs to remind them to take care and be mindful of the flowers, but we know it would be hard to keep an eye," lament both.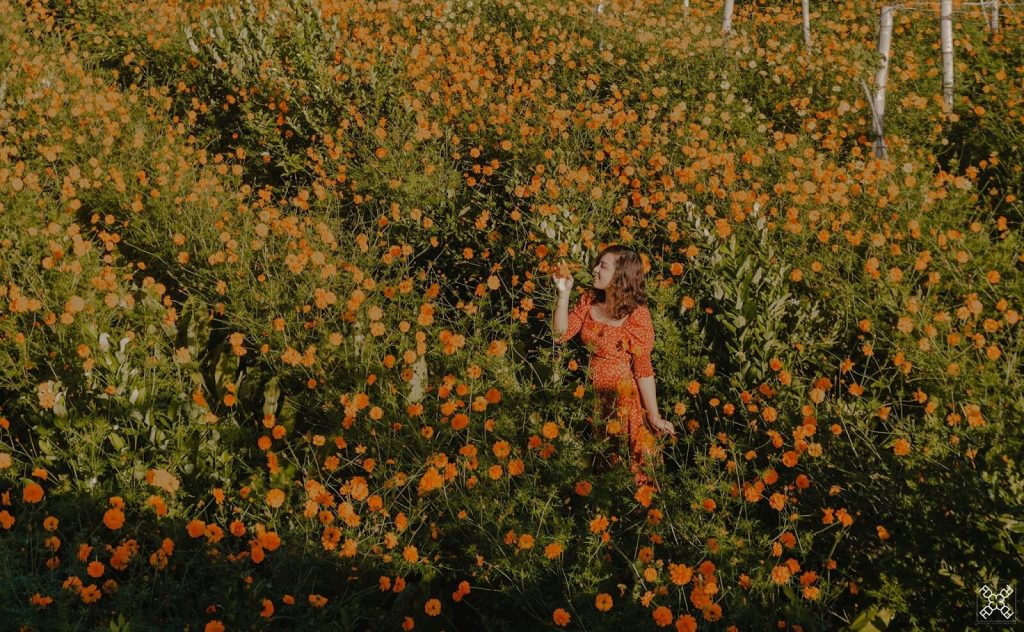 Looking forward, the family admits there will be more challenges ahead, especially with their future plans for the farm. Nestor envisioned the place to be ready once the pandemic is gone and the community recovers.
"I see that 100% of the farm will be complete; to be honest, this is just 40% done. I want our edible landscaping complete… we've added some other fruit-bearing trees, vegetables from squash, cucumbers, ampalaya, alugbati, sigarilyas, and more… we prepared pens for small farm animals as well," shares Nestor.
The new year came by as quick as the days when we were being asked to remain at home. But now, in the new normal, we cannot avoid the fact that we have been missing connection, and with our new grown love for mother nature, especially with places like Nesh-V Farm, we realize gardens and flowers have a way of bringing people together, drawing all of us from our home.