Splendid Comfort
One glimpse of Capitol Hill Hotel & Suites' facade is enough to give you a taste of the comfort you'll be experiencing once you get there. As you enter, you're greeted with the friendliest front desk and warmly welcomed by the beautiful interior of the lobby. As much as it's supposed to be a waiting area, we couldn't help but stay comfortable in the space. I had the urge to grab a warm cup of coffee, take out my laptop, do a little bit of work or watch some YouTube videos. The lobby is just a great place to chill, similar to the fancy living room of your dreams.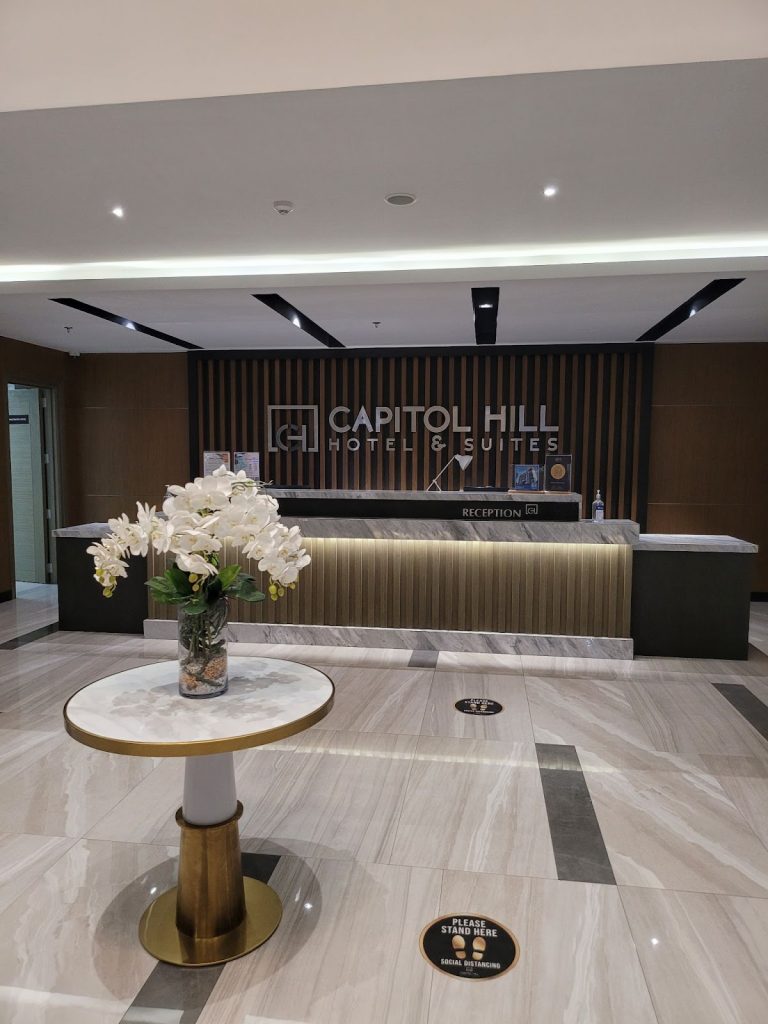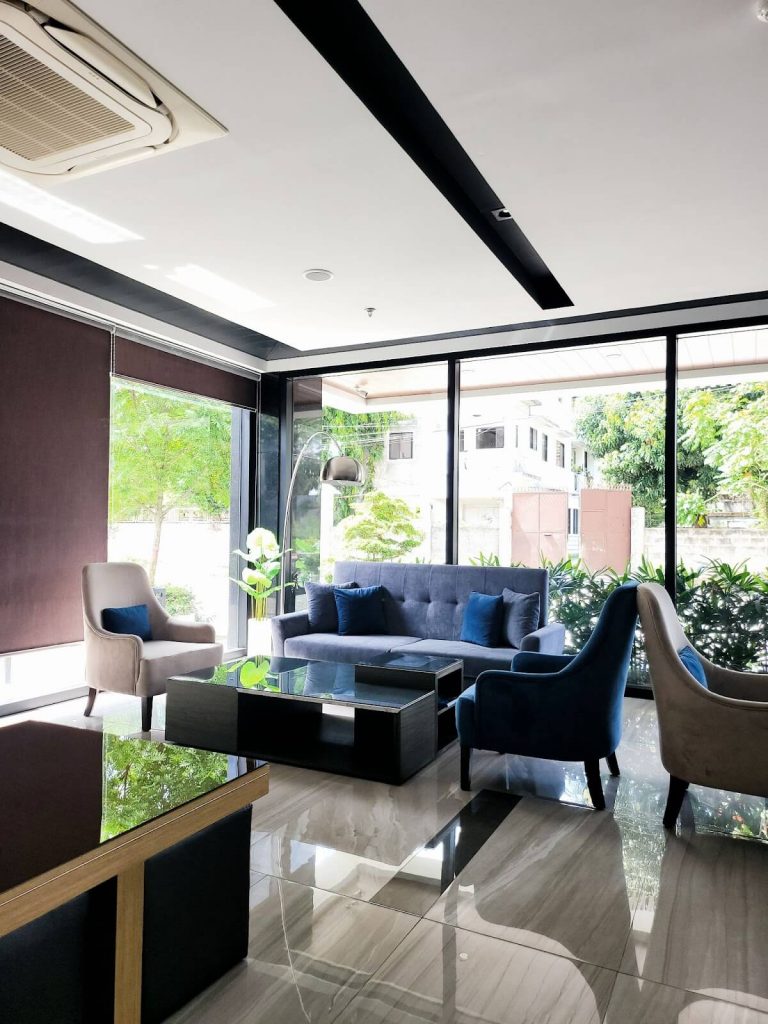 As we were getting ready to check-in, we noticed that the lobby was also filled with decor with intricate designs, to which we found out that the furniture and fixtures in Capitol Hill are one of a kind! They're designed exclusively for the hotel, so you definitely won't be able to catch them anywhere else. These little details really add up to the overall ambiance that exudes splendid comfort.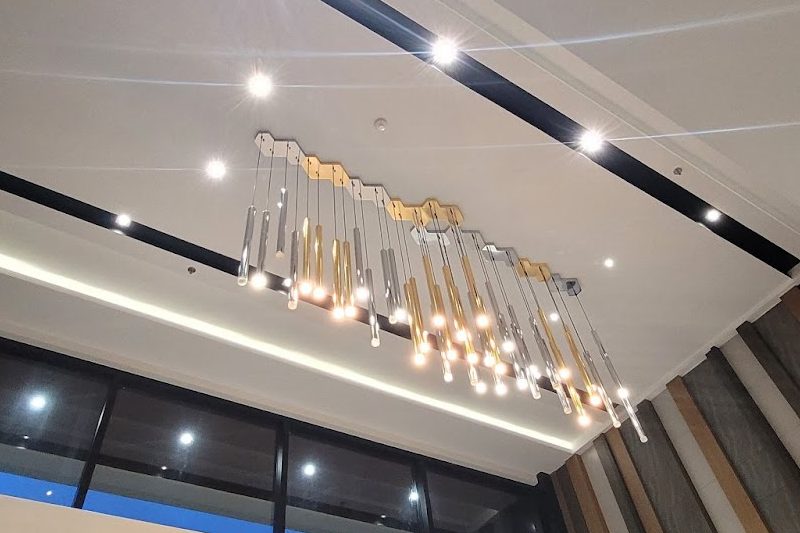 Uncompromising Convenience
Aside from the chill ambiance, the staff's hospitality made us realize Capitol's uncompromising convenience. As we entered our rooms, we felt at ease and at home in no time. Rest is the first word that came to mind. Everything we needed was in place and the staff were a call away. The staff are not only willing to go out of their way to cater to their customers' requests, but they also have the initiative to ask us if we need anything.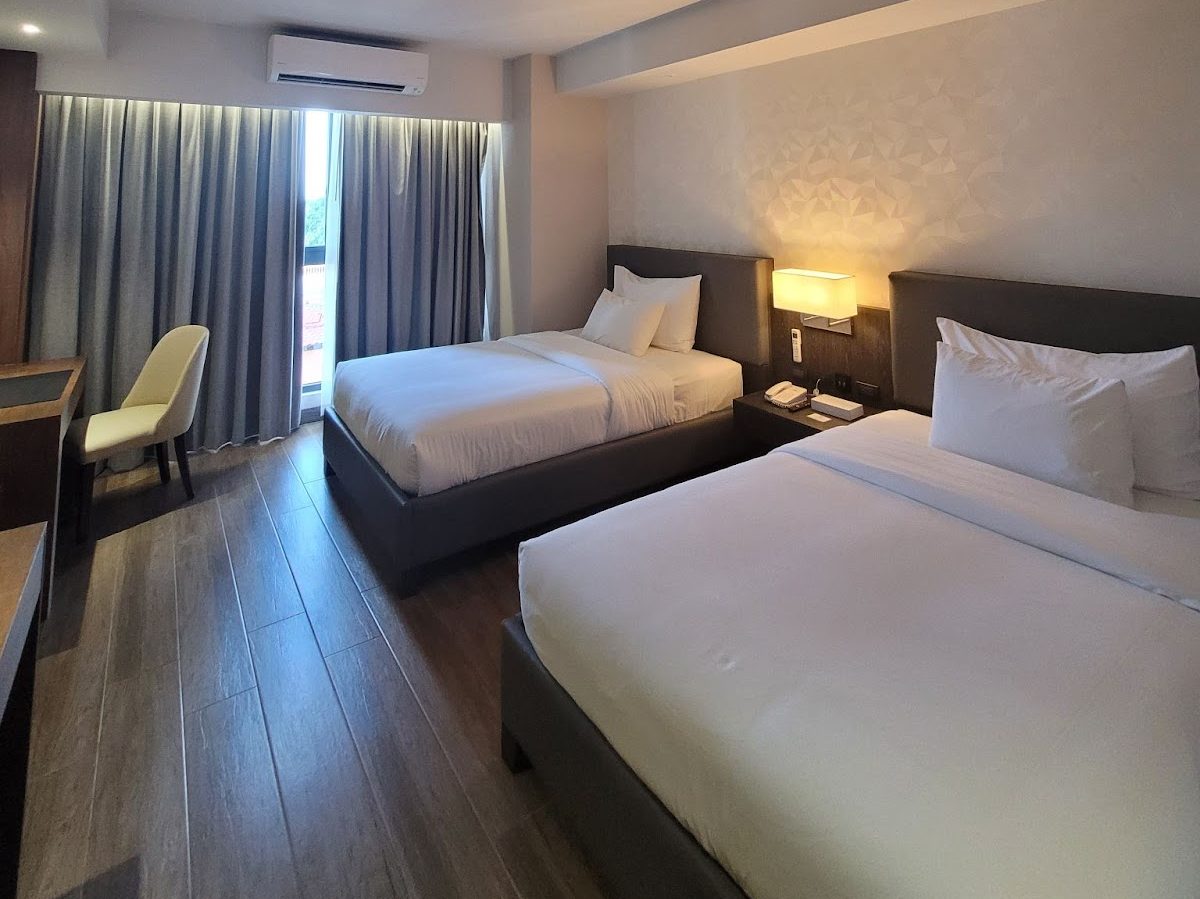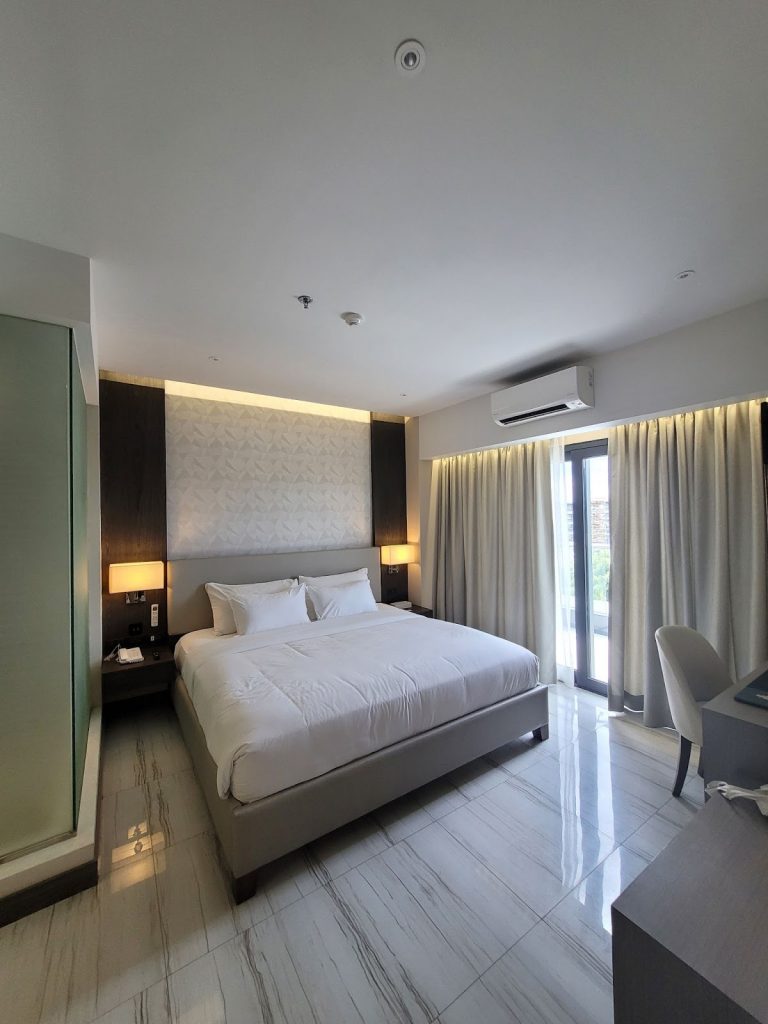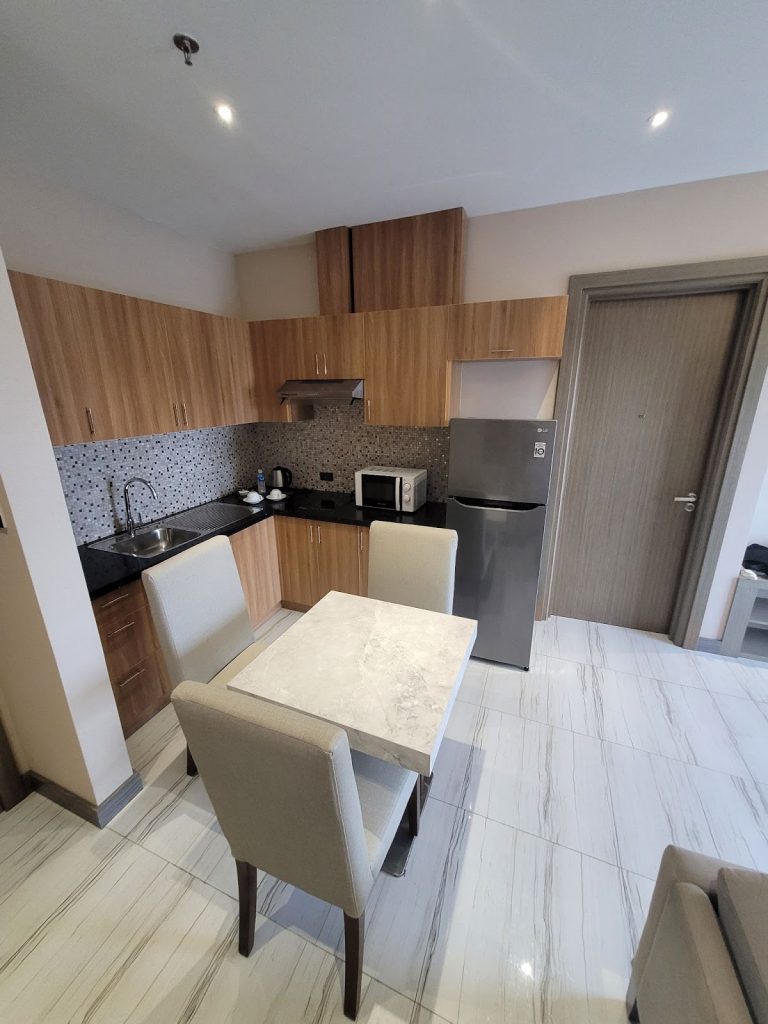 Where you witness rising to new heights
Our first look at the pool was what made us realize why Capitol Hill Hotel & Suites' tagline is Rising to new heights! We were captured by the bird's eye view of the city, accentuated by the beautifully designed infinity pool that calls you for a swim.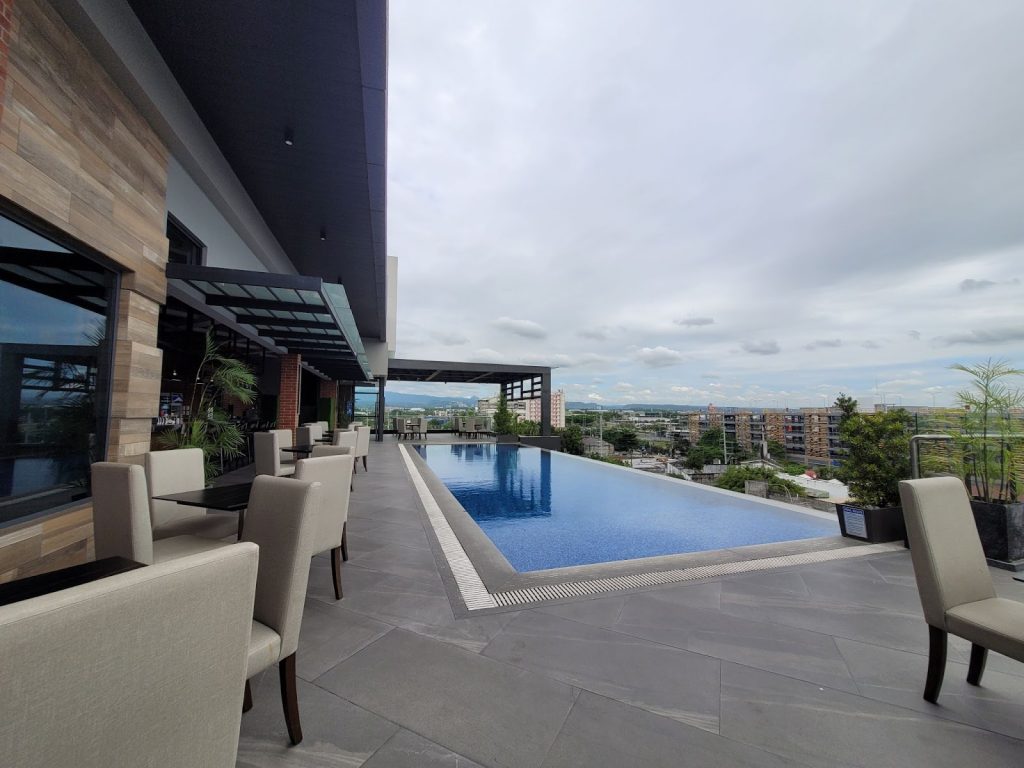 The next morning, we sat by the pool, basked in the beauty of the city while indulging in the offerings of the breakfast buffet. We were able to fill our plates and stomach to satisfaction. We started our day fresh and energized with a delicious meal that's enough to awaken our senses and a view that greets us good morning. We also had a quick dip in the infinity pool which helped us look at the view up close.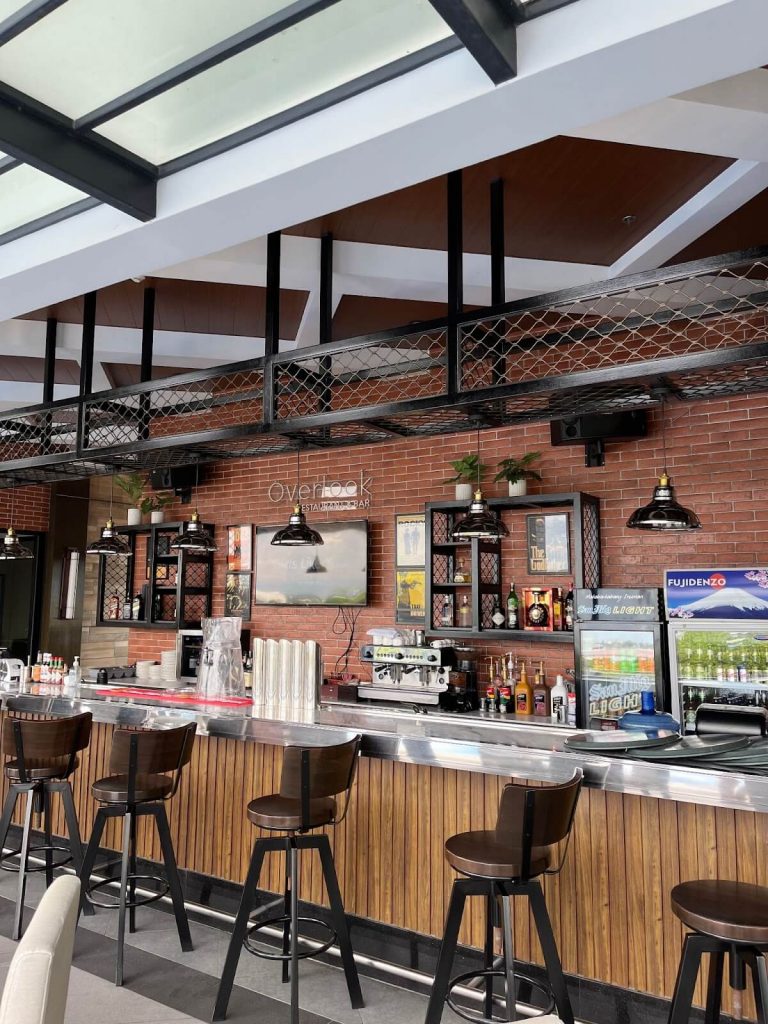 You're wrong if you think it doesn't get any better than this! The infinity pool and the beautiful view are coupled with the Overlook Restaurant and Bar, where you have a wonderful selection of dishes, desserts, and beverages!
The deck is great for intimate gatherings, where you can have the area for yourself by reserving Cecil's Function Hall end Events! With a maximum capacity of 90 people, it's great for a party or an elegant dinner! Can you imagine how great the vibe would be at night? Seeing the city lights from up high, hanging at the bar for drinks… We'll leave that and the rest that Capitol Hill has to offer to your imagination.
Our stay felt like such an escape from reality that we found ourselves wanting to stay longer! Thanks to Capitol Hill Hotel & Suites, we had a warm and cozy stay where we felt at ease. We're vouching! Capitol Hill Hotel & Suites is the perfect place for your staycation.
Wanna learn more about what's behind rising to new heights? Go visit their website or Facebook page.