Valentine's Day is fast approaching. Have you any plans yet?
Going out on this much-anticipated day has been the norm for years ever since who knows when. But with COVID prompting us to stay indoors a little bit more, we're now compelled to try something different this time around: cooking our own Valentine's Day dinners. The idea is familiar for some, while for others, it sounds like something foreign and untried. But just think of it. No long restaurant queues. No overcrowded places. No traffic jams along the way. And most probably, lesser expenses. That last one caught you, didn't it?
Here are a few simple food ideas you can cook for your Valentine's Day home date. Who knows? Maybe these will convince you to stay indoors on your future dates.
Broccoli Cheese Soup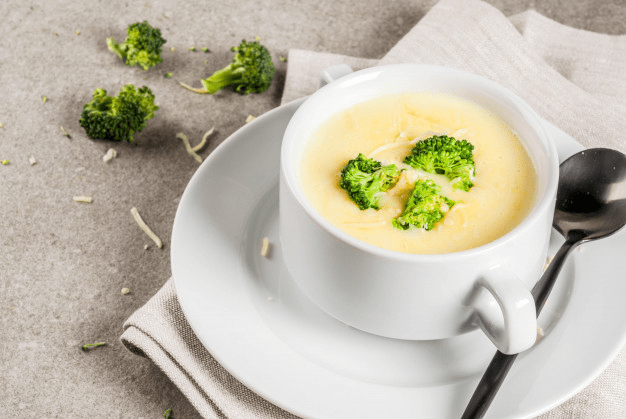 Of course, let's start things off with some appetizers from pageone.ph. If you're looking for that warm, romantic feel, then a broccoli cheese soup is right for you. A broccoli cheese soup is quick and easy to make. Just simmer chopped broccoli in a chicken broth over medium heat for 15 minutes, while in a separate skillet, you saute melted butter or margarine with chopped onions for 5 minutes or until you reach your desired tenderness. Next, add all-purpose flour to the onions and stir well, forming a pasty substance.
Gradually add some milk and stir until it becomes thick. Then, add the mixture to your broccoli broth and stir well before adding cheese and pepper. As you melt the cheese in the pot, make sure not to let the soup boil, or the cheese will break down. See? It's as easy as 143.
Chicken, Avocado and Mango Salad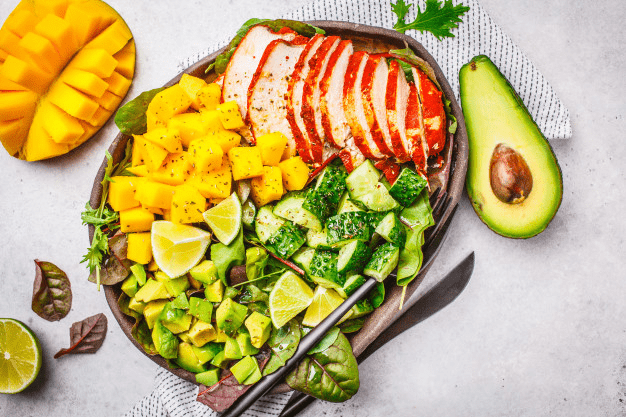 If you and your special someone are a little health conscious, then you might want to give this chicken, avocado, and mango salad recipe a try.
Arrange your spring salad mix on serving plates and top them with shredded, cooked chicken, peeled, diced mangoes, and peeled, diced avocados. For the salad's spicy lime dressing, stir brown sugar and water in a saucepan over medium-high heat. When the mixture boils, pour it into a medium bowl and stir in some garlic chili sauce and lime juice.
Now that you've got the appetizers sorted out. Let's look at your options for the main course.
Steak with Ponzu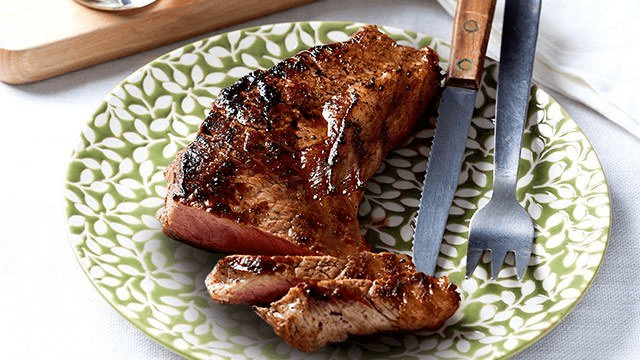 Remember those fancy, wine and dine scenes you always see in movies? You can now recreate them at your own home with this delicious steak recipe from yummy.ph.
Ponzu is a soy-based, citrus-flavored Japanese sauce commonly used as a dip for shabu-shabu, soba, sashimi, or sometimes, dumplings. But this time, we'll be using ponzu as the flavor for our sumptuous dish.
First, mix miso and butter in a bowl, then set it aside for a while. Then, pat your sirloin steak dry with paper towels and season with salt and pepper. Cook the meat to a medium-rare and add a tablespoon of ponzu and miso butter just as it was about to finish cooking. Lastly, remove the steak from the pan and let it rest for about 5 minutes. Serve the dish with more miso butter and ponzu on the side. And voila! You can now have your lavish dinner date right at home. Complete the fancy resto feel by decorating your table and lighting a few candlesticks. Bring out those wine glasses too, and toast to a happy and long-lasting relationship. Cheers!
Maple Salmon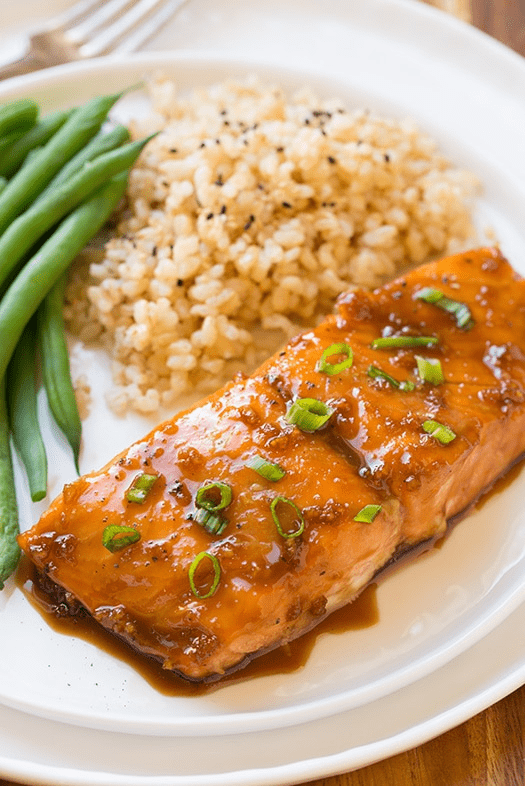 If steaks aren't really your thing, or if your partner just wants to try something new, then you might want to try this maple salmon from pageone.ph. One of the most delicious salmon recipes you can easily prepare, a maple salmon is just as fancy as any other steak!
It only takes a few simple steps to whip up this seafood favorite. Just mix maple syrup, soy sauce, garlic, garlic salt, and pepper in a small bowl. Then, grab your salmon and coat it with your maple syrup mixture. Cover the dish, then marinate in the refrigerator for 30 minutes, turning once. Afterward, preheat your oven to 400 degrees F (200 degrees C). Grab the salmon from the fridge, remove the cover, and bake it in the oven for 20 minutes. Just do all that, and you'll have a salmon dinner as sweet as your love life. But if you're looking to turn up the heat a little bit, then the next dish will surely suit your dinner date.
Shrimp Arrabiata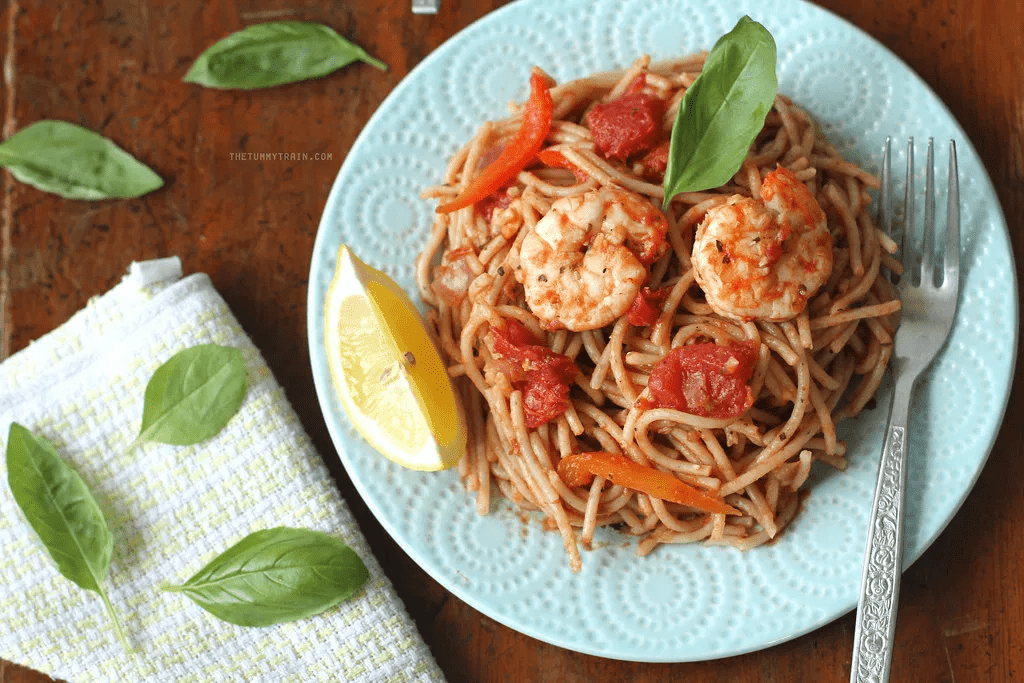 Arrabiata is an Italian, tomato-based sauce with garlic and red chili peppers cooked in olive oil, perfect for those who want to spice up their night. How do you make this fiery sauce from thetummytrain.com?
First, saute onion and garlic in olive oil for about 3 to 5 minutes over medium-high heat. Mix in some tomatoes in puree, bell pepper, oregano, basil, and chili flakes until the mixture boils. Then, lower the heat to medium and add the shrimp. Let the sauce simmer for about 10 minutes before adding it to your cooked pasta. And just like that, you can now enjoy your shrimp arrabbiata for two.
Anyone here watched "Lady and the Tramp"?
Creme Brulee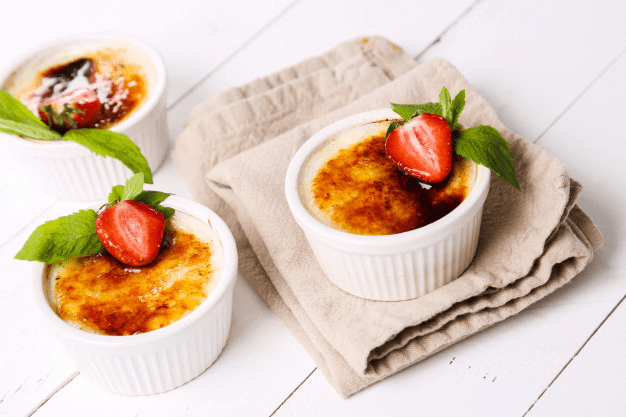 Dinner dates aren't complete without any dessert, so here's one to top off the night with a sweet sensation.
To start, preheat your oven to 300 degrees F (150 degrees C). Beat egg yolks, white sugar, and vanilla extract together until it becomes thick and creamy. Then, pour heavy cream into a saucepan and stir over low heat. Before the cream starts boiling, remove it from the heat and stir it into the egg yolk mixture. Next, mix the cream mixture over simmering water for about 3 minutes with a double boiler. Then, bake it in your preheated oven for 30 minutes. Once done, refrigerate for at least 1 hour or overnight.
Afterward, preheat the oven to broil while you mix some white sugar with brown sugar. Sift the sugar on the custard and place it on the broiler until the sugar melts. Lastly, remove the custard from the heat and refrigerate until the custard is set again.
What Really Matters This Valentine's Day
And there you have it, from the appetizer to the main dish and down to a sweet dessert, those are the six fantastic dishes you can whip up for your romantic Valentine's Day home date. Just always remember that while the food is good, spending quality time with the one you love is still the best feeling in the world.
Wait, what's that? You don't have a date on Valentine's Day?
Oh well, more food for you then.