Tara manalbe! (Let's watch!)
While many of us are hooked on Netflix and other mainstream movies to keep us entertained throughout the new normal, Pride Month is a great time to dig into some of the best and critical moments about the LGBTQ+ community on film.
Go beyond the BL series or long film feature and check out local ones that center on the different aspects on the lives of LGBTQ+ community to better understand stories usually unseen or ignored. The camera lens will open your eyes to truths that are as colorful as the rainbow only to fade behind stereotypes.
Whether you speak Kapampangan or not, here's a roundup of must-watch recent LGBTQ films you might not have heard of yet.
Lisyun Qng Geografia (Petersen Vargas)
What if you have a map that helps you retrace back memories you've left hidden in places that have grown obsolete and changed over time- will you visit the past? This spells the story of "Lisyun Qng Geografia" (Lesson in Geography), how we displaced sorrows engraved in the places we're too afraid to go to.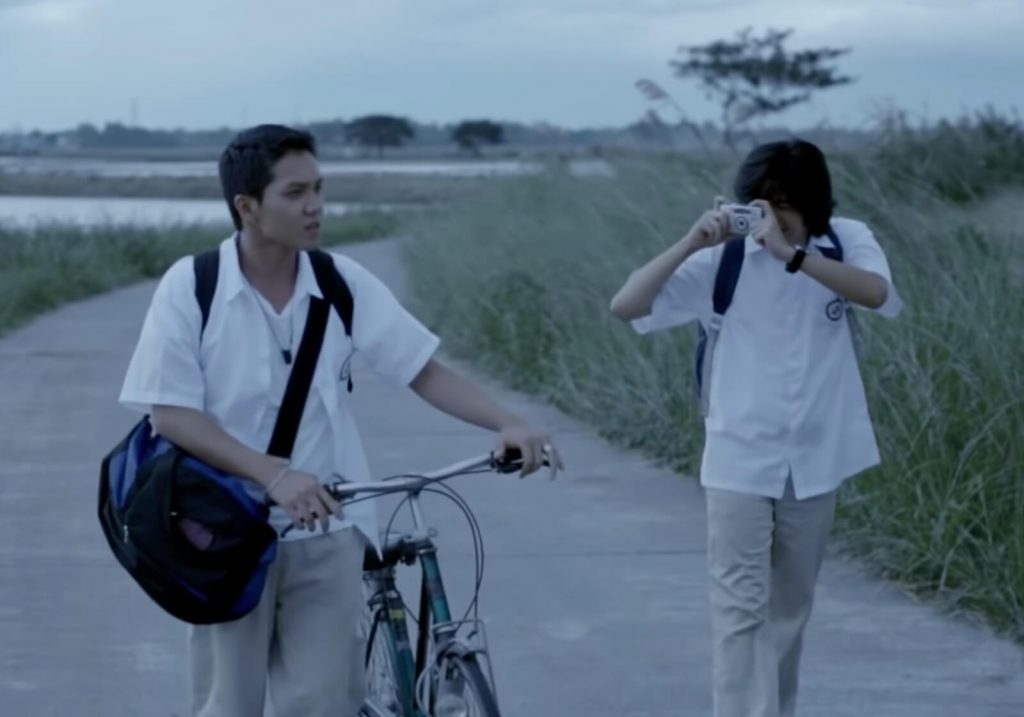 As early as now, I'm telling you, it's no love story. It's an attempt to make peace with the past where we often choose to leave things behind. A closure found in the truth that we can return to places that meant so much to us, but we cannot return the times gone and the people that made them worthwhile.
Watch the film in full here: https://www.youtube.com/watch?v=0C8T991UyTg
Ing Purmerung Kembut Nang Anton (Kelvin Aguilar)
Coming out as gay is not a walk in the park. There are those, like Anton, who are forced to become straight because of pressure from family and community norms. Along with his beshie Chona, they tried several ways on how to get rid of this so-called 'unacceptable' sexuality.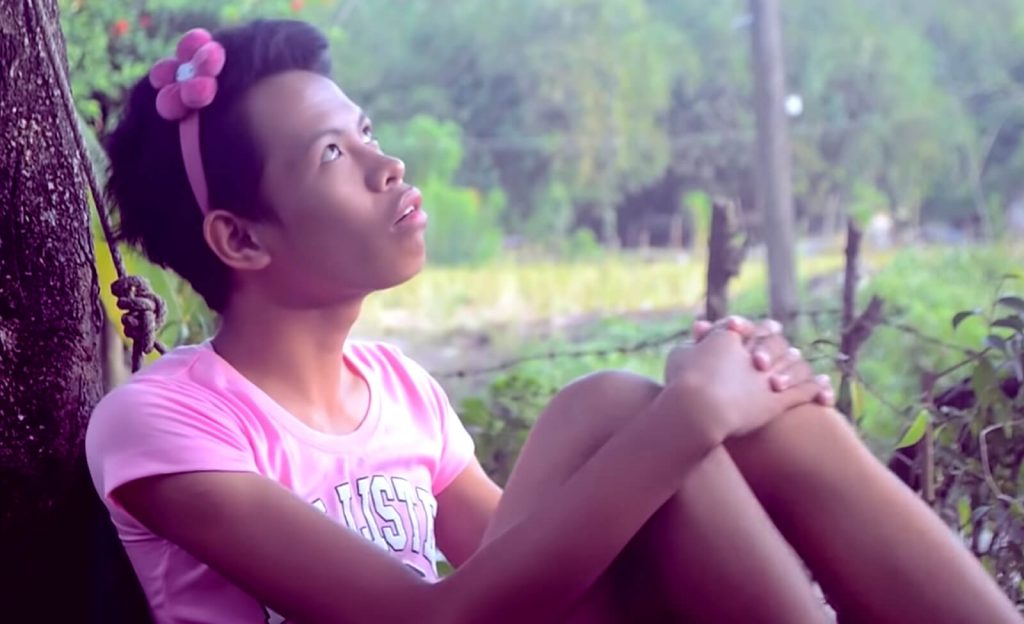 This short amateur film is painted with biting realities dressed in humor; a perspective shared by many in the society that continues to see gay individuals as funny and comedic souls oftentimes blinded by the harsh challenges gay teenagers have to endure just to be accepted.
Watch Anton's first hip shake here: https://www.youtube.com/watch?v=H6nkEatOGxg&t=37s
Gulis (Kyle Francisco)
Knowing the truth can make or break us. It can be liberating or damning, whichever comes first one thing is for sure, knowing if you are HIV positive is the beginning of a difficult road. "Gulis" (Lines) is a linear story of a father and a son and how HIV brings them back together, mending shattered spots in their relationship brought about by circumstances of the past.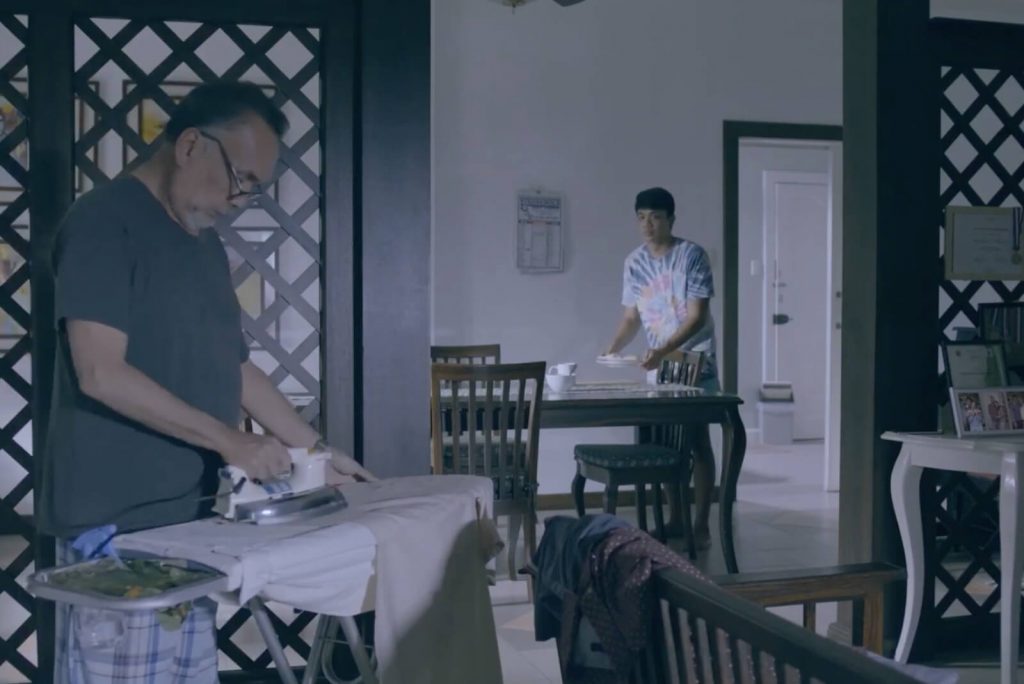 It's not a typical canvas that deals with forgiveness and reunion, rather explores the role these personal actions play in helping out people (especially those who are HIV positive) on their journey that looms uncertainty for them.
See trailer here: https://www.youtube.com/watch?v=PAuqZ07QJNc
Quing Lalam Ning Aldo (Reeden Fajardo)
Few minutes into this film, you'd think you're watching a Nescafe commercial. It's a film that mixes the aroma of longing and flavors of Kapampangan culinary art tailored on the premise of reminiscing the past and repairing the things that belonged there, hoping they'll make right whatever is left in the present.
"Quing Lalam Ning Aldo" (Under the Sun) may not bring you a gripping narrative, but sure enough its showcase of Kapampangan culture and tinge on how it tackled the problem of longing, love for family, and rebuilding a life will give you all the emotions that you never knew were there.
Watch the trailer here: https://www.youtube.com/watch?v=1mgtTWYuI5k
Akalingwan Nang Rosa (Max Canlas)
What will you do when you wake up and remember only your early years- especially the times when you haven't transitioned yet to become a woman? "Akalingwan Nang Rosa" (Rosa Forgets) tells the story of a 50-year-old trans woman who had amnesia and fails to recall she had a gender reassignment surgery upon emerging from a coma.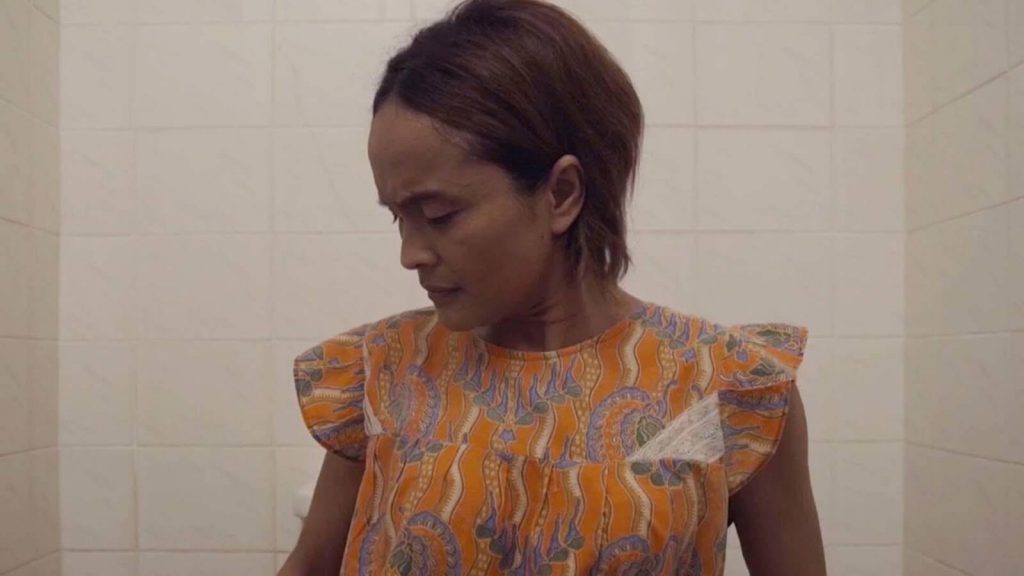 This 10-minute reel not only touches the challenges of forgetting memories but asks crucial questions about one's identity. Do we really choose who we are? Do we forget our gender identity? Our expressions? Or are they truly innate? Enough to remove confusion and find ourselves despite memories lost.
Watch the film here: https://www.viddsee.com/video/rosa-forgets/inx7c
Cinephile or not, Kapampangan or not, gay or straight, ally or counteractor- let these films inspire and help you question the adversities the LGBTQ+ community faces.
Moreover, this poses a challenge as well for filmmakers and writers to use a powerful platform in sharing LGBTQ+ stories. Gone are the days when one had to settle for Youtube shorts, hidden sections of the nearest video rental store, or a little category on Netflix. Now, we find ourselves awed by the outpour of new films highlighting queer voices throughout genres and generations.