In the quiet slants of Bunduk Aláya (Mt. Arayat), this hidden café puts comfortability and affordability in the same sentence each and every time.
A fusion of public kiosk and pop-up attributes, Cafe Aláya, is open every weekend as early as 6:00 am to 6:00 pm (or beyond in some schedule), nestled under trees at Tent City Brgy. Ayala, Magalang, Pampanga, approximately 30-35 minutes away from Clark and Angeles City.
Cafe Aláya appears local because it is local. Aláya is the namesake for the mountain it's located at, famously known as Arayat. Still, more than that, it shares a deeper meaning in Kapampangan culture and lore as it celebrates the existence derived from that which seemed nothing. The local phrase "alá ya" literally meant "that which is not there."
A first glance at the café, in its simplicity, may appear as if nothing much is going on, but once you experience Cafe Aláya, it opens up to how much it can actually provide; not just our beloved caffeine-filled drink or the mouth-watering sandwiches and pastries, but an open space where both like and unlikeliest minds can have good and deep conversations, build memories, and where strangers are families we best yet come to know.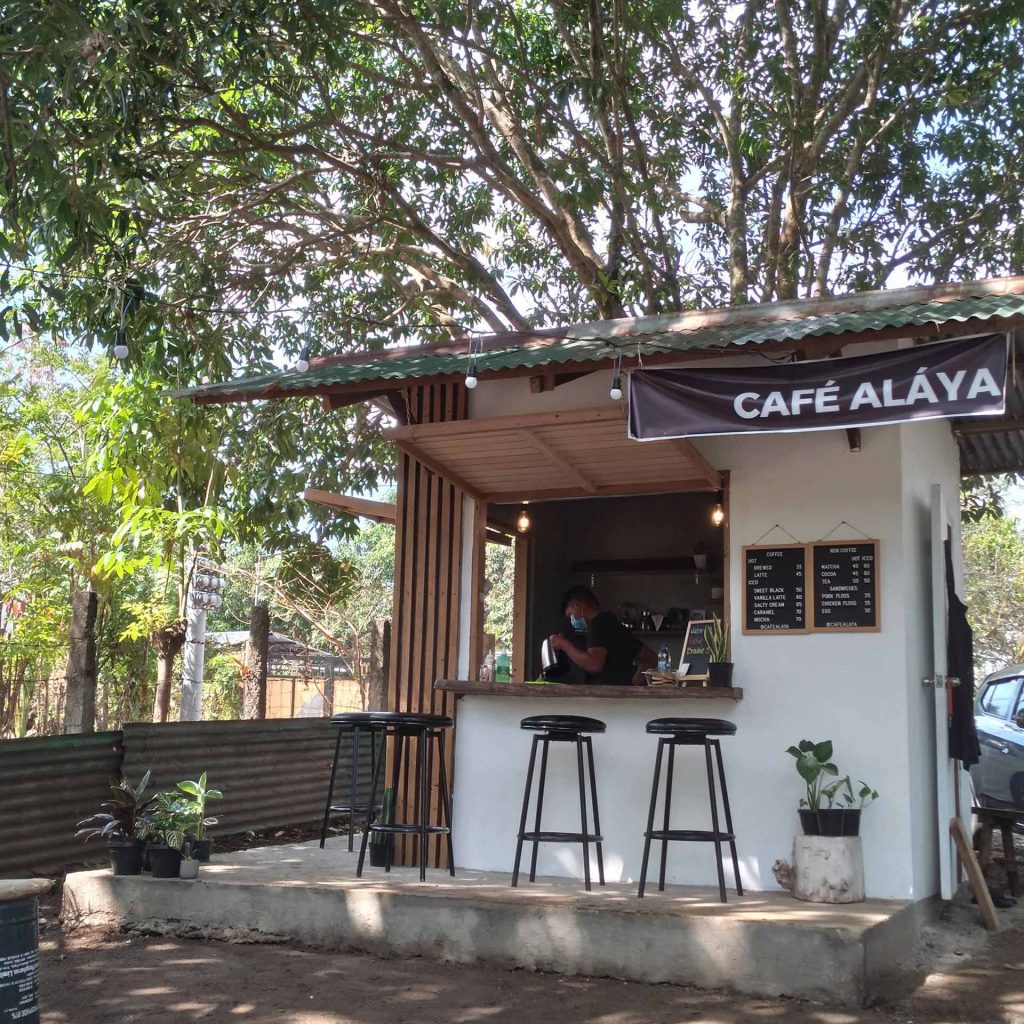 Hikers trekking the mountain and cyclists taking its route, find the place a good stopover for relaxing and fueling up before and after activities. In fact, it is a recommendable pit stop for everyone who seemed to be looking for a quiet space and time to recuperate from all that is happening at home or at work.
It's a place where you can get lost (in a good way).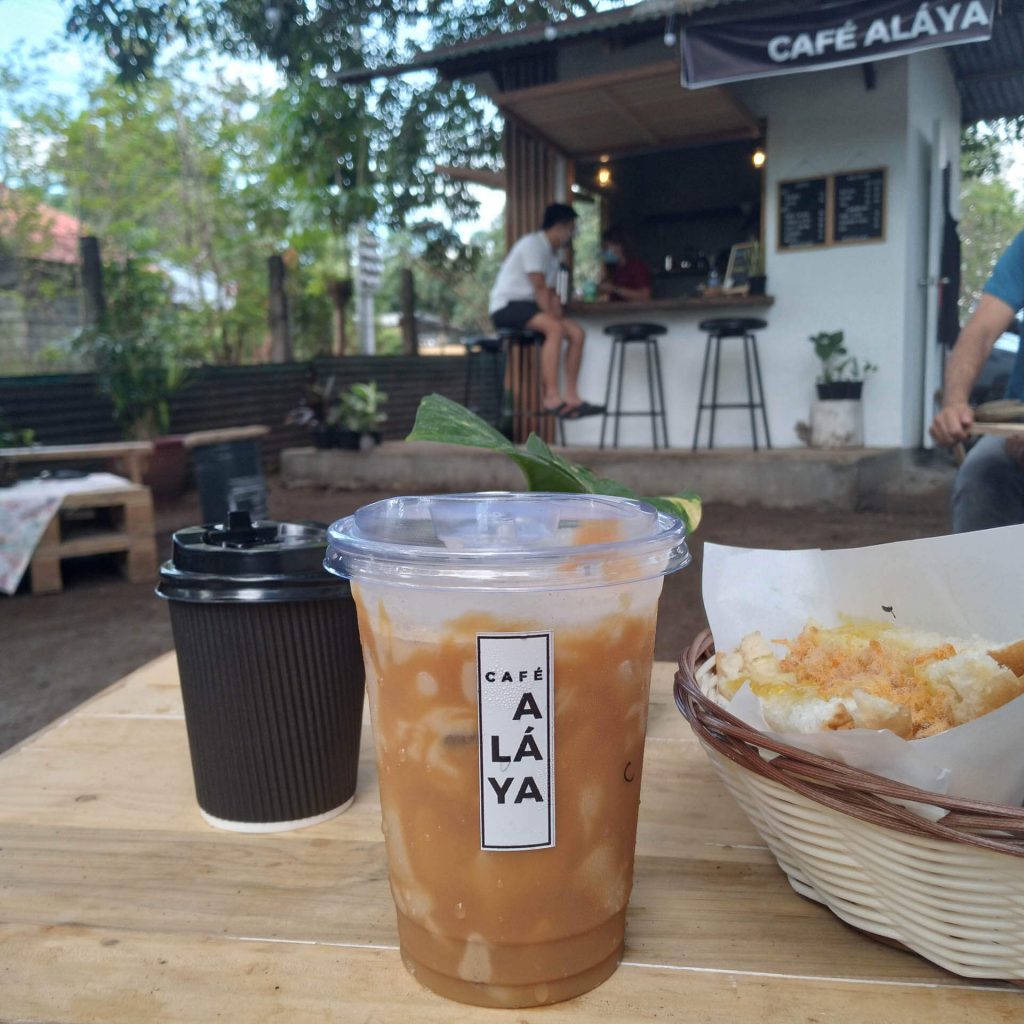 The cafe serves an array of coffee drinks from hot brew or latte, iced sweet black, vanilla latte, salty cream, mocha, and caramel (highly recommended). If you're not a coffee-lover, go for their matcha, cocoa or tea available hot or cold, as well as some of their specials like peach mango black tea.
If you're feeling a little famished, they serve delicious sandwiches. You can choose among their pork floss, chicken floss, or egg sandwich served in big bites. If you're craving for some sugar, they have arrays of sweet bakes up and cookies at the counter.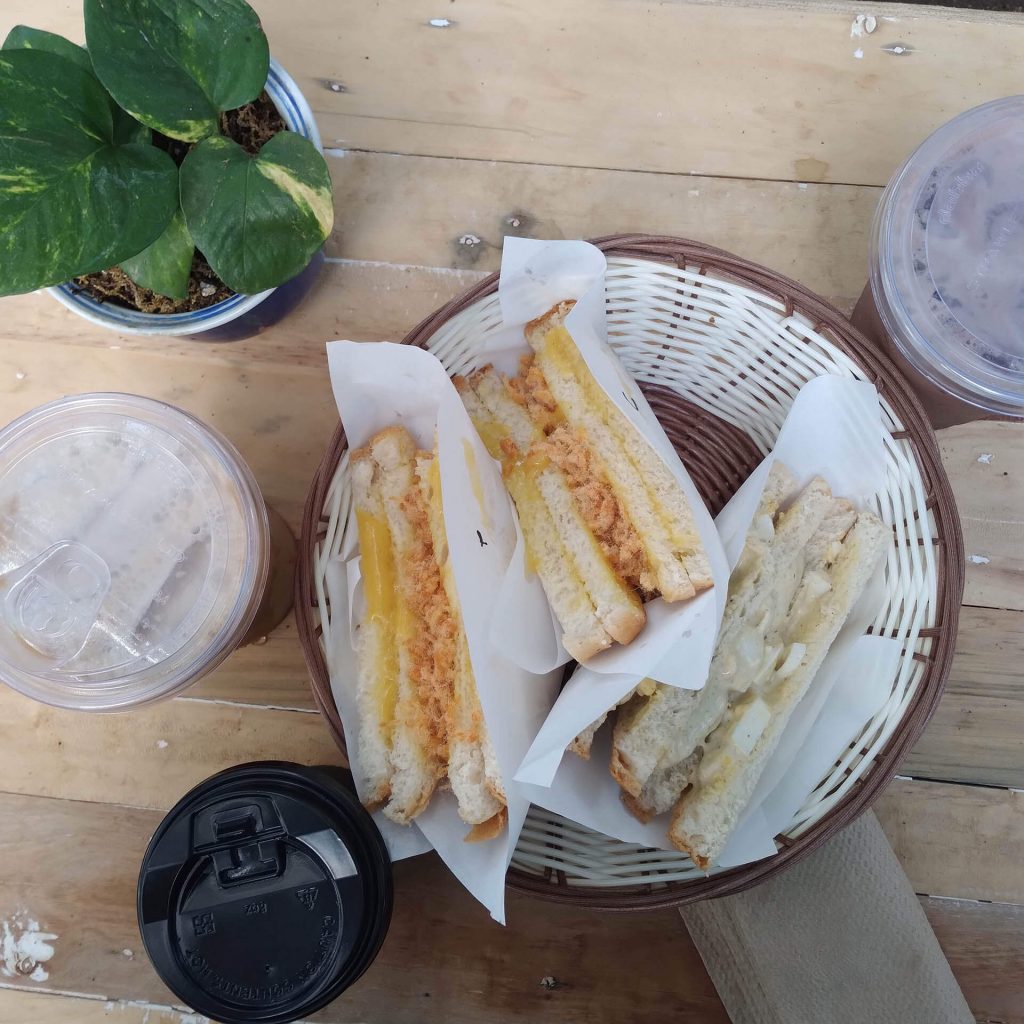 What's good with every meal?
Conversations.
Be it with friends you tagged along or new meets, you'd find good people at the cafe, people that simply just want to find moments of their own and celebrate their victories, share stories, and make the weekends worthwhile. You'll definitely find a spot in this safe space.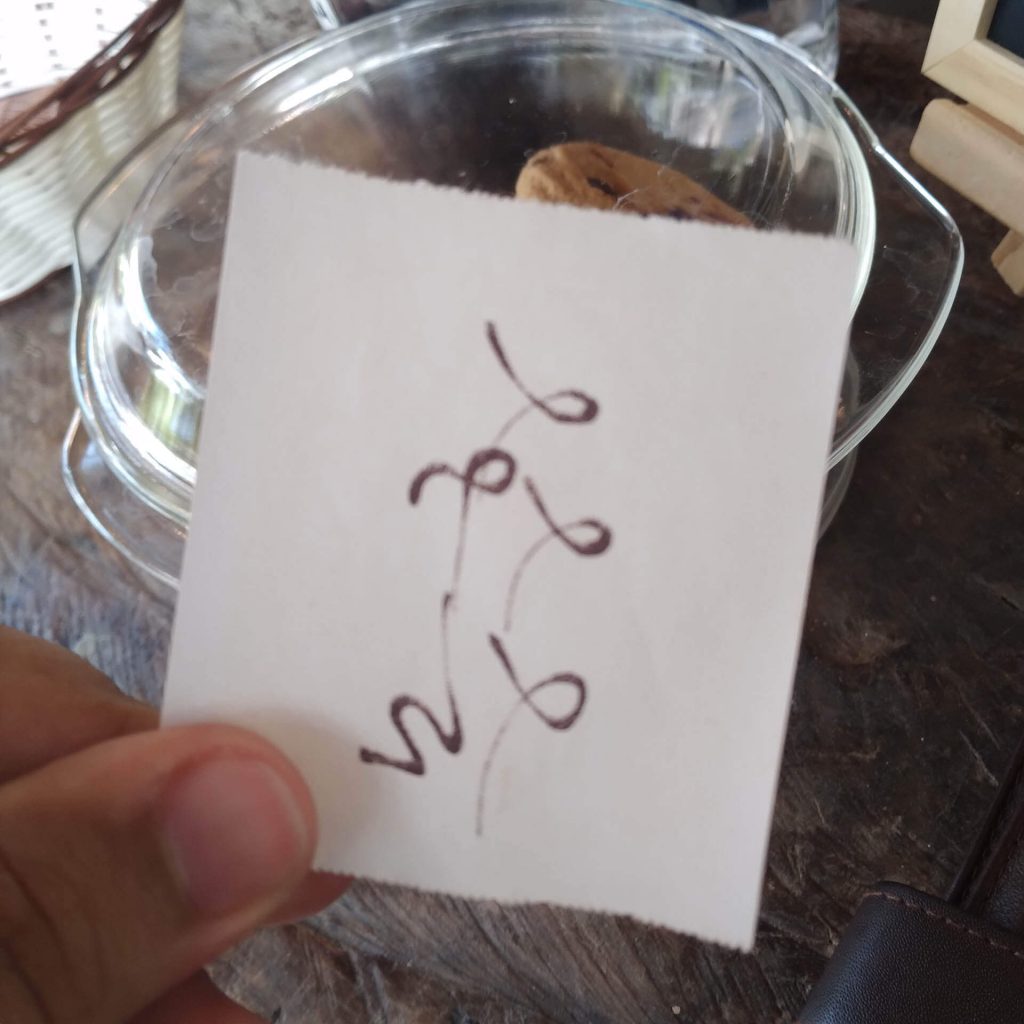 Unlike most coffee shops you'd expect to be in the bustling city, Cafe Aláya, found home beneath the lonely mountain. The view of Bunduk Aláya adds up to the picturesque environment like you're in a different country. The serene and quiet ambiance, birds chirping, and trees rustling just takes you to a different world and for once, being unfound gives you comfort to rediscover yourself with the borrowed time.
Imagine after a week of hard work, having a cup of coffee over the weekend in this most unfamiliar setting is an escape, a short vacation of some sort where you treat yourself for some peace and personal time.
Find yourself in the Aláya. You deserve it.