Bale Batu, hidden along the slopes of Brgy. Baliti, Arayat, Pampanga is a must-see monument; whether you're passing by the area or hiking the colossal mountain where it's nestled on to.
Dubbed as the "Mini Cambodia of the Philippines", Bale Batu, Kapampangan for stone house, is a small stone-structure complex with a temple-like house similar to that of Cambodia's Angkor Wat. It was built by the late Jesus "Apung Susing" Padilla who spent more than half of his entire life working on the project.
According to Teresita Padilla, Apung Susing's wife, during the 70's the original bale was an extension of their main house made of cogon and bamboo, but the mountain-pass above oftentimes caught fire because of the abundance of "ilib" (dried tall grass); fearing it could reach their easily flammable house, Apung Susing decided to rebuild it using cement and pulverized mountain rocks.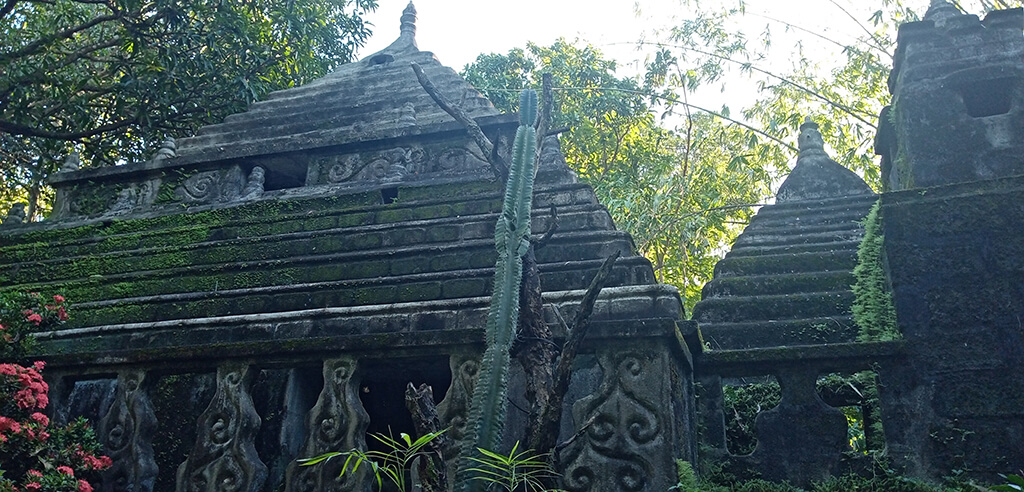 What came as a surprise though is when the creator sketched his design, what was supposed to be a simple annex house, became a pyramid-like temple with ornate and intricate carvings. Added to this are functioning rooms such as a kitchen, dining room, and bathroom. Also, the yard is decorated with pools and mini-stone huts.
"Dios ko malagnat ka yata?" (My God, are you sick?) were the only thing his wife was able to say when he showed him the sketch of what the bale would look like.
"Makananu me gawan 'yan, ala ta mung pera" (How will you build that? We don't have the money) she recalled saying to his husband.
Despite uncertainties, the couple crawled through the succeeding years by selling vegetables to get funds. Once it ran out, they halted construction. They kept this routine until the house was completed ten years later. Apung Susing's artistic vision has come to fruition, even more now that the site actually looks more of mysterious ruin- as wall moss and wild plants growing in the area added to the ambience.
Nowadays, hikers and bikers frequent the place. The family charges a small entrance fee for visitors, which are used for maintenance and improvements. Due to the pandemic, the family are implementing protocols to avoid crowding, such as only five to ten people are allowed for a short period.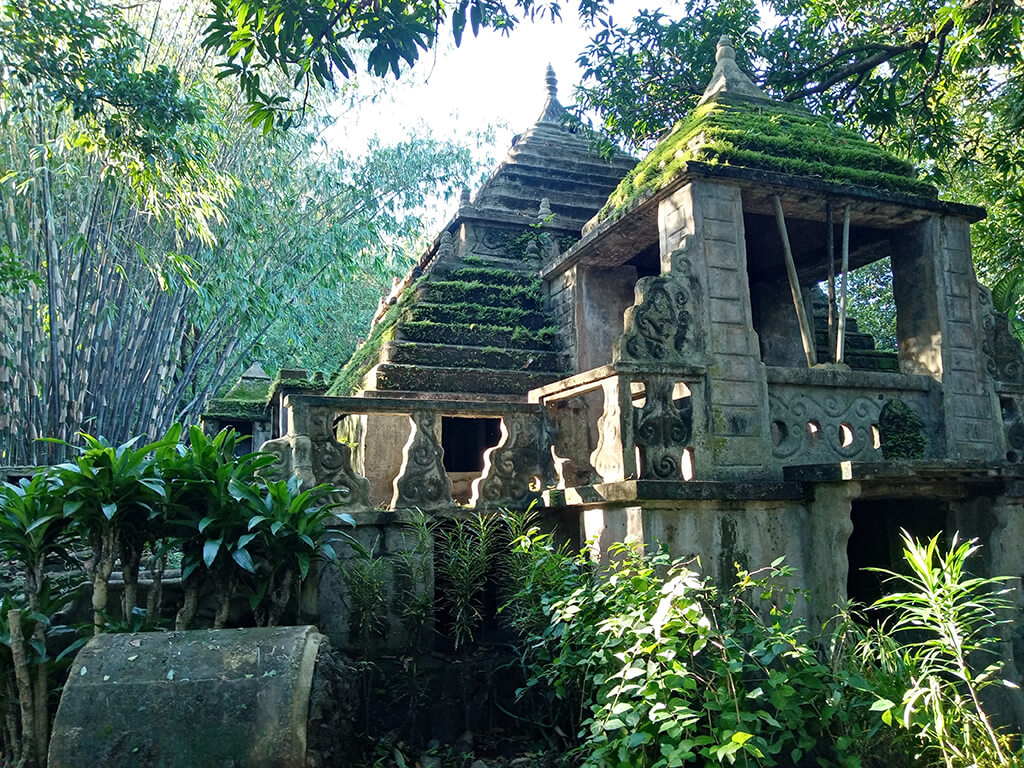 If you're planning to visit the place, please take into consideration that it is a private property and not an official tourist spot. As much as possible, respect the privacy of the house and the neighboring residences. Observe social distancing, wear facemask and face shield, avoid noises, vandalism, and littering.
One underlying reason Apung Susing built it is to provide a safe and peaceful atmosphere where people can relax. Beyond being an attraction, Bale Batu is a legacy of an artist, a mark of Kapampangan ingenuity and creativity, and a remembrance of a father to his family.