A new showroom designed to provide an elevated retail experience to consumers has just been launched in Pampanga. The Under One Roof (UOR) Experience Hub and Showroom, an experiential home solutions hub from the Midea Group and Concepcion Industrial Corporation, officially opens its 2nd branch at the Best Western Plus Metro Clark in Angeles City, Pampanga.
With a goal to provide premium home and building solutions to consumers, the new UOR showroom is a one-stop-shop that showcases top high-end home solutions from leading brands such as Midea and Toshiba. It offers design and technical consultancy, professional installation services using the right materials and tools. UOR also provides reliable after-sales service, along with complete and comprehensive builder solutions for both consumers and architects, consultants, and developers. It is also a working hub for architects and interior designers to collaborate and bring in their customer.

"Through UOR, we are able to provide our customers with a one-of-a-kind experience where they can find everything they need for their homes and even for businesses, while giving them the access to one-on-one interaction with designers and consultants who can walk them through the whole process of building their dream home," says Anna Marie M. Alejandro, Concepcion Midea Inc. Philippines' general manager. "With the opening of UOR in Pampanga, we hope to provide residents of Angeles City and other neighboring provinces the opportunity to enjoy our topnotch products and services including the best home solutions from some of the world's most trusted brands."
Moreover, the UOR has partnered with Savers Group Holding Inc., the company behind Savers Industrial & Building Solutions Inc. which is a part of the Midea Group, to give consumers more access to innovative and reliable appliance and electronic solutions from Savers such as HVAC Products, electronics, and more.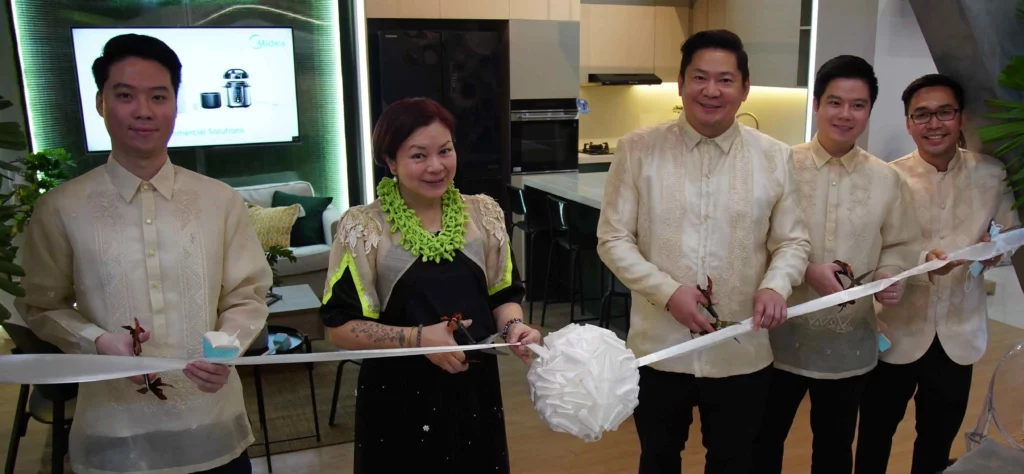 Truly providing a wide range of services to consumers, UOR also collaborates with Tandem and Steffen Development Co. Inc., one of the fastest-growing providers of state-of-the-art interior design services for upscale residential homes, restaurants, retail shops, offices, bars, and turnkey projects, to offer a full range of interior space planning and design conceptualized through construction documents and construction administration.
The press conference gathered industry leaders and key partners, and was held at the Legend Hong Kong Seafood Restaurant, known for its extensive selection of classic Cantonese and fresh seafood dishes – also soon to open in public at Best Western Plus Metro Clark.
Established in November 2020, UOR will continue to provide cutting-edge solutions and innovations, strengthened by its strategic collaborations with leading brand partners.