In every Filipino handaan, there is always that one star of a dish at the dining table where guests scream in delight. Lechon is a classic and tasty dish that makes any occasion turn into a race to grab the most flavorful and crunchiest part of the lechon on their plate.
Derived from a Spanish word, Lechon is simply a roasted suckling pig that has been one of the most popular centerpieces on every Filipino table. Yet, a certain restaurant in the city of Tarlac has given the iconic lechon that modern touch while keeping family legacy going – The Boss Rotisserie by Mang Ben's Lechon.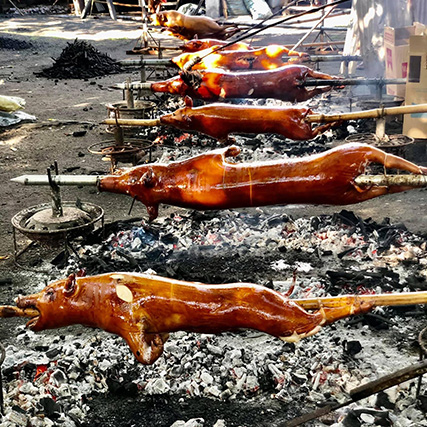 MANG BEN
First, let's get to know the latter. The Boss Rotisserie by Mang Ben's Lechon was started by Benito "Mang Ben" Serrano who is one of the pioneers in the lechon industry in Tarlac. He is known for his crispy and juicy native lechon.
It was in 1964 when Mang Ben was only focused on buying and selling native pigs in town until his "Kumpare" offered a request that he will only buy the native pig if Mang Ben can serve it roasted. Without prior knowledge in roasting a pig, it was definitely a challenging experience for Mang Ben. He had no idea how to get it done but through his hard work, ha nailed it!
Mang Ben exceeded the expectations of his Kumpare. All thanks to the special Sarsa (sauce) that he made which eventually became a perfect match for the lechon. More than 50 years later, the family legacy has been passed on to his grandson, Kennedy Soro, who opened the newest avenue for Mang Ben's Lechon legacy while adding a modern twist with The Boss Rotisserie.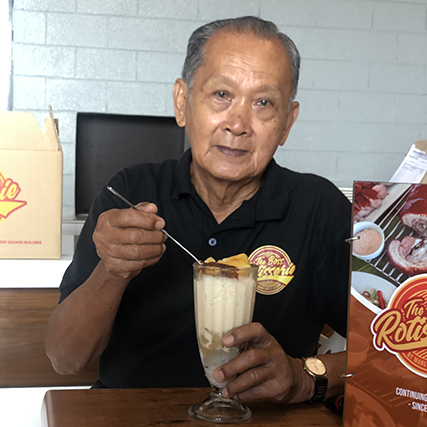 THE BOSS ROTISSERIE
The Boss Rotisserie by Mang Ben's Lechon opened its doors last June 18, 2020. Yep, in the middle of a pandemic, Kennedy Soro saw it as an opportunity to instead of a letdown to open something special. To offer something new to the Tarlaqueños and visitors of Tarlac.
"The food is Filipino, the taste is Tarlaqueño and we are passionate to continue the legacy of Mang Ben by providing high-quality delicious food at an affordable price for every family to enjoy," said Chef Kennedy.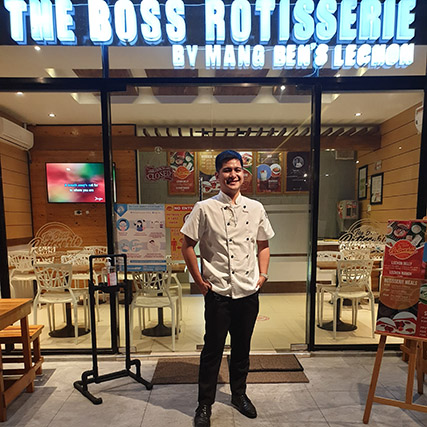 THE FOOD
Let's get to know the best-sellers from their menu, shall we?
First, is the highly recommended Lechon Belly. It's a big piece of boneless meat which was cooked in Rotisserie style, a modern way of cooking in a large oven. You can enjoy the goodness of Mang Ben's classic Lechon without worrying about the large chunk of leftovers, this is just the right amount that you can crave for every lunchtime.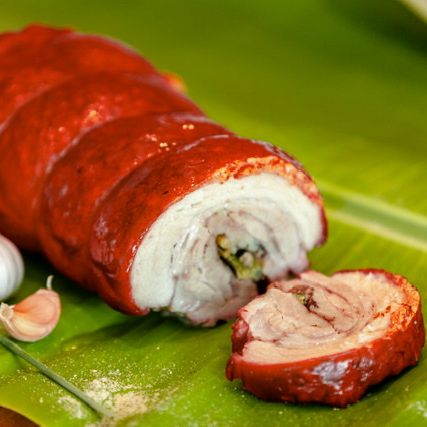 Next on our plate is their very own Lechon Shawarma, a fusion of Middle Eastern and Filipino taste. Bits and pieces of Mang Ben's Lechon along with other ingredients are put together, folded in a special wrapper, and toast to perfection. Gotta tell you though: one bite isn't enough you have to finish the whole thing for a full experience. No leftovers, please!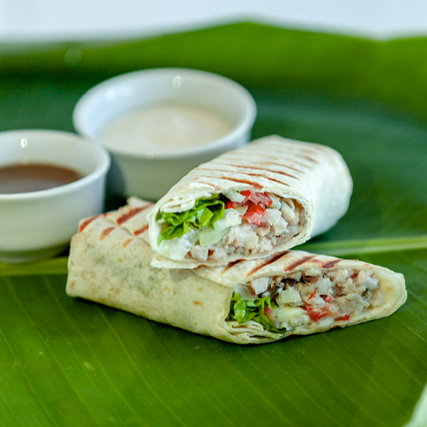 THE PLACE
Aside from cooking the delicious creations of TBR, Chef Kennedy also handled the physicality of the restaurant. He mainly focused on the design and interiors of The Boss Rotisserie taking inspiration from the traditional way of roasting lechon. The whole concept of the interiors is incorporating the use of earth colors and the use of wood in their interiors and furniture.
Chef Kennedy wanted a place that is simple and has a warm atmosphere so everyone that comes inside the restaurant feels right at home while enjoying their best-selling dishes.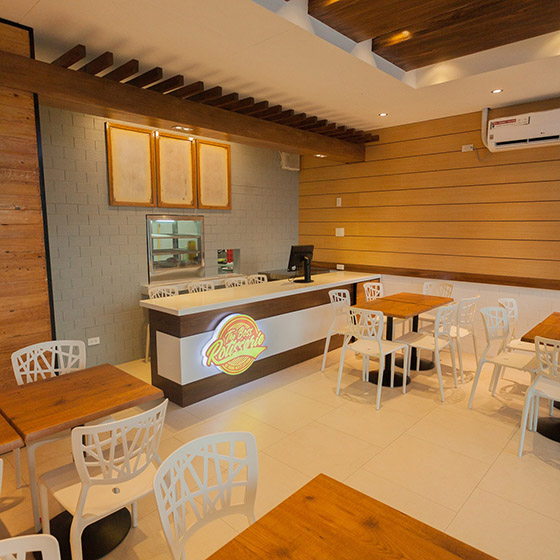 The interiors of the restaurant mainly feature wood and earth colors inspired by the traditional way of roasting lechon.
THE NEW NORMAL DINING
If you want to visit The Boss Rotisserie by Mang Ben's Lechon, you need not worry about your safety inside the restaurant.
"Customer safety is our top priority. TBR is committed to addressing key consideration on how we handle the food and deliver to our customers. Social distancing is highly observed as well as the key best practices for employee health, cleaning and sanitizing, and PPE's such as face mask and face shield. Full house disinfection is being scheduled consistently," said Chef Kennedy.
CONTINUING THE LEGACY
The Boss Rotisserie received a nod from Gov. Susan Yap, Governor of Tarlac who was proud that a local restaurant in Tarlac can produce these delectable dishes suitable for the taste buds of Tarlaqueños.
Apart from their all-time favorite Mang Ben Signature Native Lechon, The Boss Rotisserie also offers party trays for all occasions or short orders for those who want to have an awesome lunch or dinner with their loved ones.
The Boss Rotisserie by Mang Ben's Lechon is open every day from 10:00 AM to 10:00 PM. Located at Unit 6 The Conrey Square Building, Bypass Road, San Vicente, Tarlac City.
Available for Dine-In, Takeout, and Delivery. For advance orders/reservations, please call/text:
Globe (0953) 043 6773
Smart (0918) 372 0032