Many of us may have tried different Samgyupsal spots in and out of the metro ever since this Korean food sensation began. But a circle of Kapampangan friends are recreating our favorite barbecue and Shabu-Shabu cravings, not only with a delicious food menu, but also the overall dining experience.
Think al fresco dining meets Friday night music bar meets Korean street food bazaar.
All these can be enjoyed at Samgyeop On-the-Go Unlimeated KBBQ and Shabu Shabu which opened their 2nd branch in Mexico, Pampanga (Near SM Pampanga & Robinson Starmills) this September 2021.
From On-The-Go to The-Place-To-Go
It started as a food delivery service of samgy ingredients you can cook and prepare at home; owners Ken Gozun and his friends: Joseph Lou Carpio and Germaine Caraig were encouraged to debut a physical store in Sto. Tomas, Pampanga last year, after receiving waves of good reviews from customers and urging of families and friends. Evident how the business is a hit, both the store and online service, among locals, they decided to open a second branch in Mexico with a new co-partner, Anne Tuazon.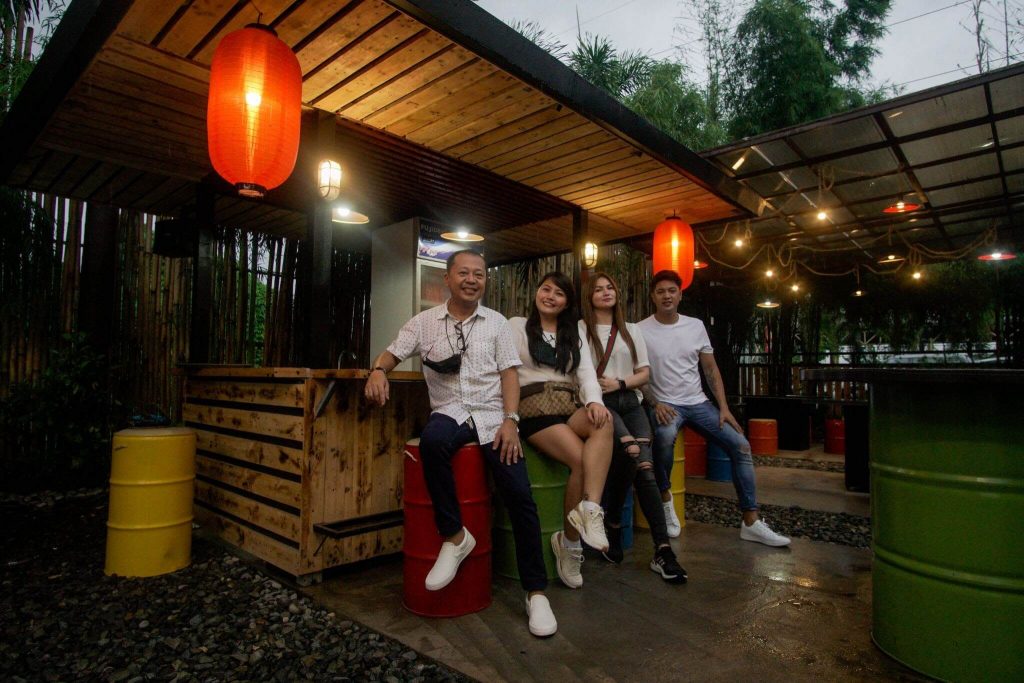 Championing not only their signature mouth-watering KBBQ staples, they also conceptualize the place as a comfortable hang-out that would cater to various diners based on their preferred dining experience.
Conveniently located near the main highway, customers can dine indoors or outdoors alfresco style. The aesthetic design feels like you're walking the streets of Korea and a plus for your IG worthy photos when you visit.
Photo taken by: Mark Lester Castro
Korean Food Experience Like No Other
When you dine in, you're not simply getting the usual KBBQ and sides. Their marinated meat is of excellent quality with thin stripes that allows even cooking and with more flavor, not to mention their various signature marinades, special homemade sauces, and plentiful side dishes that compliments well. Plus, there's seafood options to match.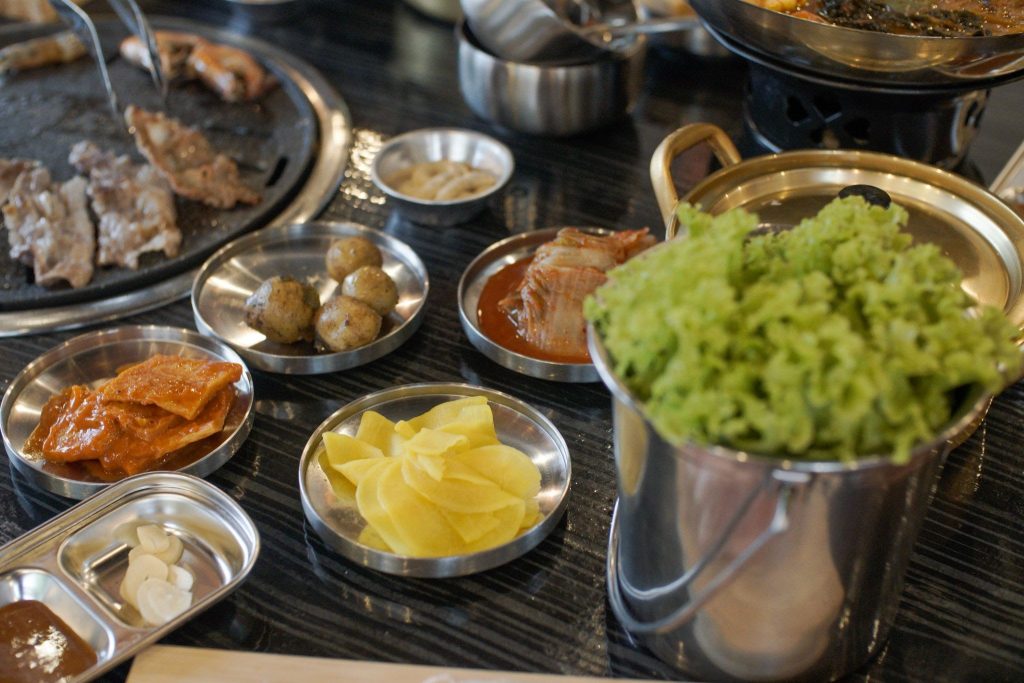 Another must-try is their Kimchi based soup for Shabu-Shabu. The subtle spiciness with a hint of savory and sweet just warms up your body in every sip, especially on cold rainy days (it's basically the food equivalent of a hug.)
Also recommended is their Ramyeon. The place offers a la carte menu with various Ramyeon selection: Classic Ramyeon, Kujirai Style Ramyeon, Naeng Ramyeon, Shrimp Ramyeon, Rabokki Ramyeon, Meaty Ramyeon, Soy Sauce Ramyeon, and a crowd favorite- Creamy Ramyeon.
Moreover, a kiosk serving as a sushi bar stationed outside is always ready when you order customized kimbap (you can see the chef make your kimbap right in front of you!), Korean street foods like fish cakes and Tteokbokki, and Korean drinks (yes, you can even order a Soju mix!)
Other bar mixes you can order are Soju Latte, Soju Sangria, Soju Lemon, and the Soju Bomb. Korean and local beers are also available for you and your friends' booze nights.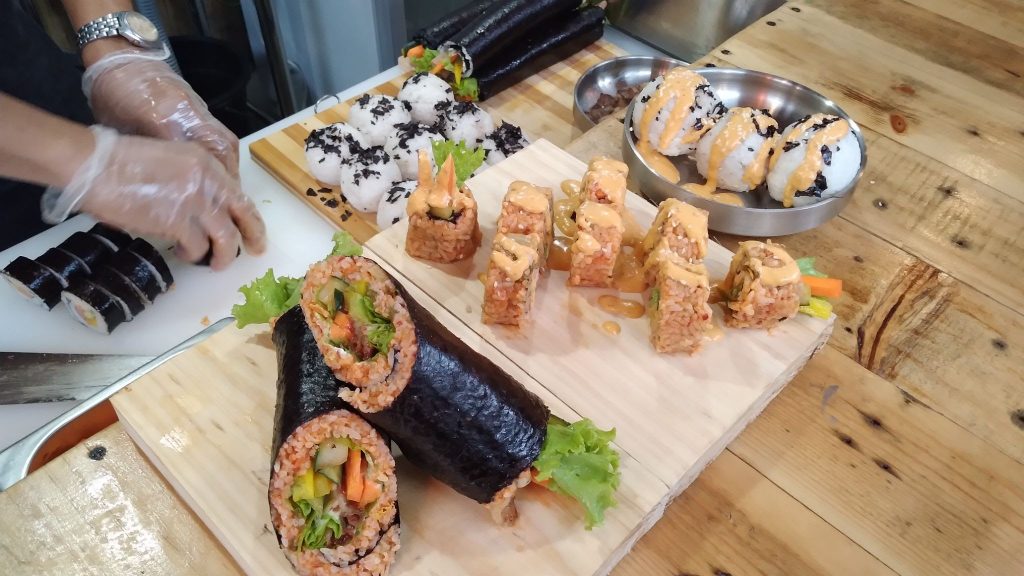 Photo taken by: Mark Lester Castro
Get Serenaded on BTS
Oh did we mention there's a live band?
No, it's not BTS like the K-Pop group. They have (Biyernes To Sunday) guest musicians that only serenade you with good music while enjoying your yummy KBBQ meals and conversation with family and friends, but also will play your favorite songs at request.
This would definitely make weekend nights worth celebrating.
So if you have any celebrations, special days, or even an ordinary one, make them extraordinary with Samgyeop On-the-Go Unlimeated KBBQ and Shabu Shabu.
Don't forget to practice wearing your face masks and observe safety and health protocol. Rest assured the establishment is always on the track in making sure your dining experience is safe.
Experience Korean food at the heart of Pampanga. Invite friends and families and visit their newest branch at 556 Lagundi Highway, Mexico, Pampanga. You can check their social media page and get updated on their food offerings.
Photo taken by: Mark Lester Castro
Check their food menu:
Interested in franchising? Message their page!