Today, most of Philippines' agriculture and fishing industries still have traditional practices; these make rural sectors skyrocket in potential, especially if it branches out into technological advancements and the digitization of its marketing strategy. If you couple digital marketing with the aqua-agri industries and well-established business growth practices, development and success is guaranteed.
In pursuance of the needs, Pampanga State Agricultural University (PSAU) recently established Sibul Agri-Aqua Technology Business Incubation (Sibul-ATBI) under the Department of Agriculture-Bureau of Agricultural Research (DA-BAR) and Department of Science and Technology (DOST).
Through Sibul-ATBI, PSAU strives to support mature technologies in the aquatic and agricultural sector, providing various online workshops, including a collaboration with Emerge.
"In pursuit to operate our incubator efficiently in the months to come, our team led by Mr. Christian Manalac and I endeavored to dive deep into business-related subject matters, one of which is branding and marketing for startups. This being said, we contacted Emerge to facilitate this workshop. We are grateful, of course, to Emerge, who lent their time and shared knowledge with our young team." Sibul-ATBI conferred,
With this in mind, Emerge hosted "Effective Marketing Strategies for Startup Business and Overcoming Difficulties in Today's Aqua and Agribusiness Industry" with PSAU. Speaker Carissa Coles, Chief Marketing Officer and Co-Founder, conveyed her perspective on the importance of digital marketing, branding, and digital marketing strategies. The seminar also covers marketing strategies for aqua-agribusiness startups, along with solutions to their modern-day problems.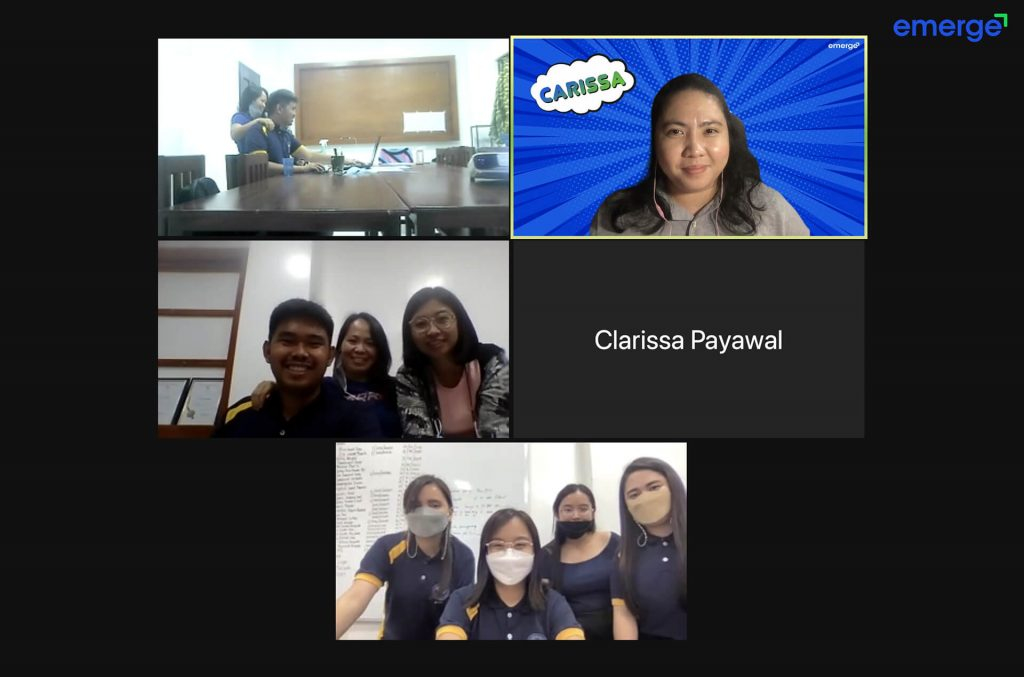 In line with this, Emerge shared its "Digital First is the New Rule" approach with PSAU, the perfect ignition to kickstart the transition of the sector from traditional to digital, which will lead to Aqua-industries and agribusinesses' bright future.
Enthusiastically, Sibul-ATBI said: "May this simple activity prosper into something more – a possible partnership or collaboration with the agency – so that we could better cater marketing services to our to-be agripreneurs.
Learn more about PSAU and SIBUL-ATBI. If you work in the agribusiness or aqua industry, are a farmer, fisherfolk, or agricultural landowner, and want to know more about digital marketing and related services, check with us at EMERGE.