Angeles City, Pampanga – marked for the 124th Philippine Independence Day celebration, the National Historical Commission of the Philippines (NHCP) and the Museum of Philippine Social History (MPSH), in partnership with the Kuliat Foundation, Inc. – Museo Ning Angeles, and the Angeles City Government, conducted Kayadduangan: Suluran ing Amun ning Daratang a Bukas, a visual art exhibit, poetry reading, musical concert, and Kulitan (Kapampangan indigenous script) demonstration.
Angeles City Mayor Carmelo "Pogi" Lazatin, Jr. led the ribbon-cutting for the exhibit, alongside Vice-Mayor Vicky Vega-Cabigting; MPSH Curator Bettina Arriola; Pampanga Provincial Tourism Officer Kristian Mark Alvarez; Kuliat Foundation Inc. (KFI) President Lincoln Baluyut; KFI Vice- President Cecile Lazatin;exhibit organizer artist Norman Tiotuico; and, artist Dr. Vittorio Pantig.
Mayor Lazatin and Alvarez both pointed out how the pandemic has crippled many local artists, including poets and singers, especially Kapampangan, in gathering and setting up exhibits to showcase their creations, art, and performances.
Still, silverlining is evident as the community quarantine provided time for the latter to create new art pieces in their homes.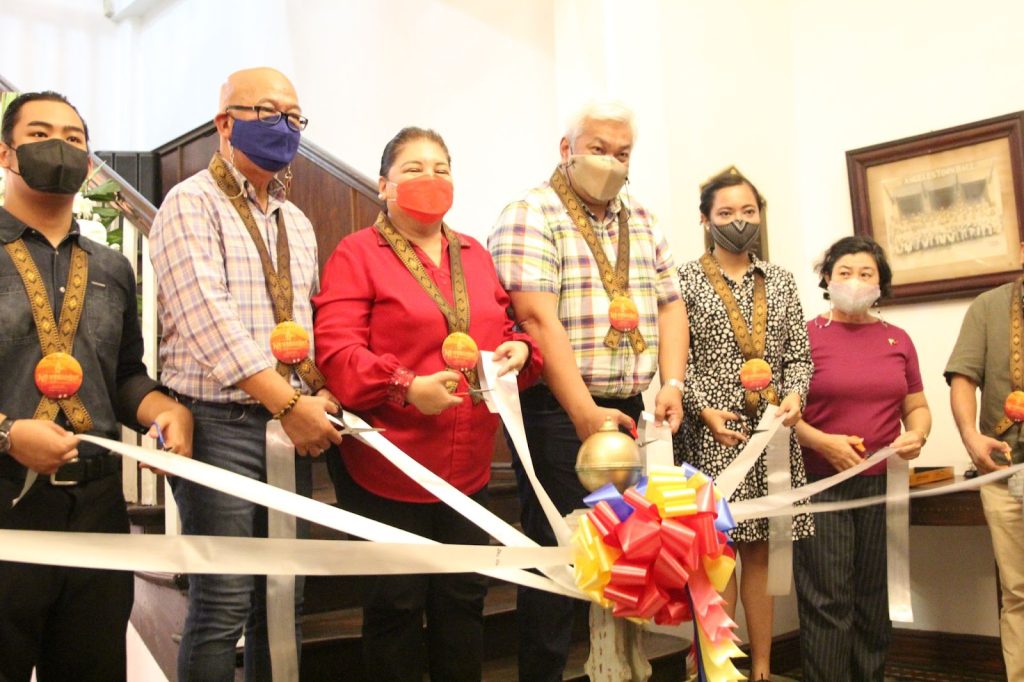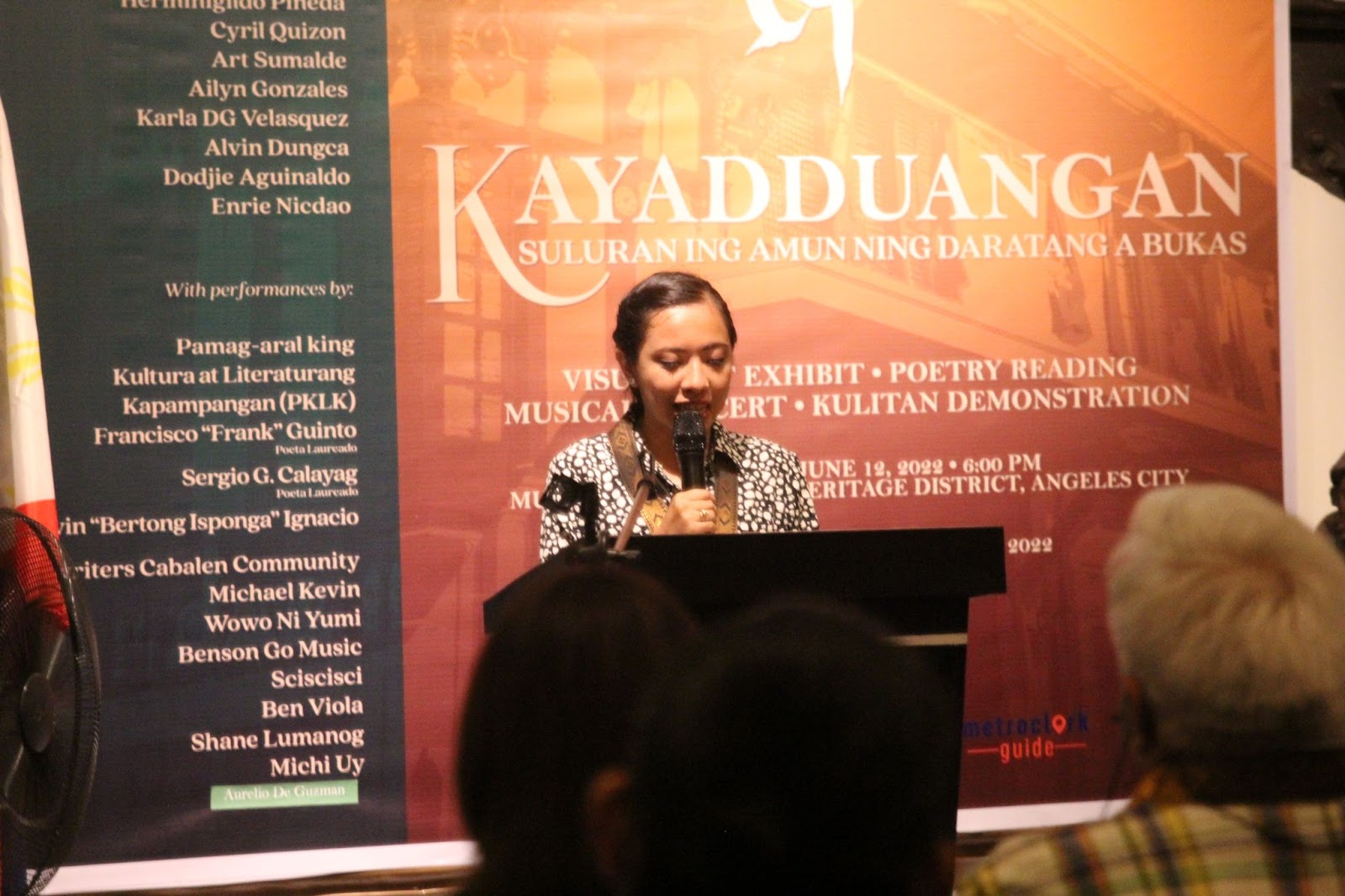 Exhibitors and artists include: Dr. Vittorio Pantig (Vitt Pantig), Badet Tiotuico, Paul Del Mundo, JoJo La Madrid, Billy Corcuera, Iwag Palattao, Marylou Millan, Heidy Macabenta, Jing Sararana, Andy Bondoc (Copper Bonsai by Andy Bondoc), Sim de Pio (Sim de Pio, Painter), Arnel David Garcia, Ramcos Nulud, Romel Abapo Obellano, Herminigildo Pineda, Cyril Quizon, Art Sumalde, Ailyn Gonzales, Karla DG Velasquez, Alvin Dungca, Dodjie Aguinaldo, Enrie Nicdao, and Norman Tiotuico whose bamboo sculpture serves as a centerpiece at the Plaza de Angeles near the museum.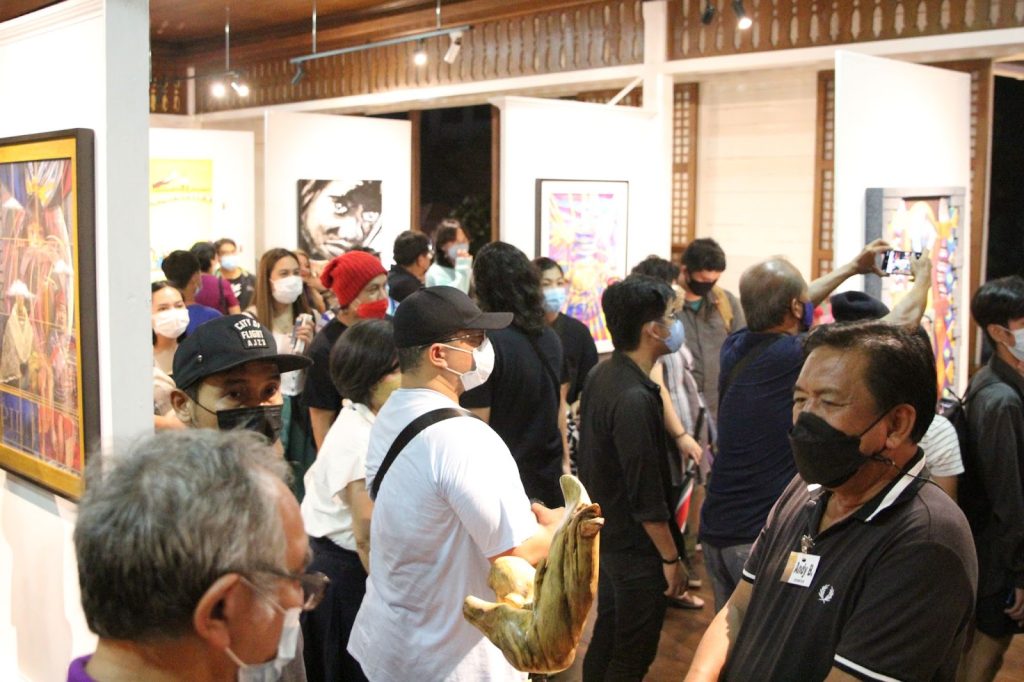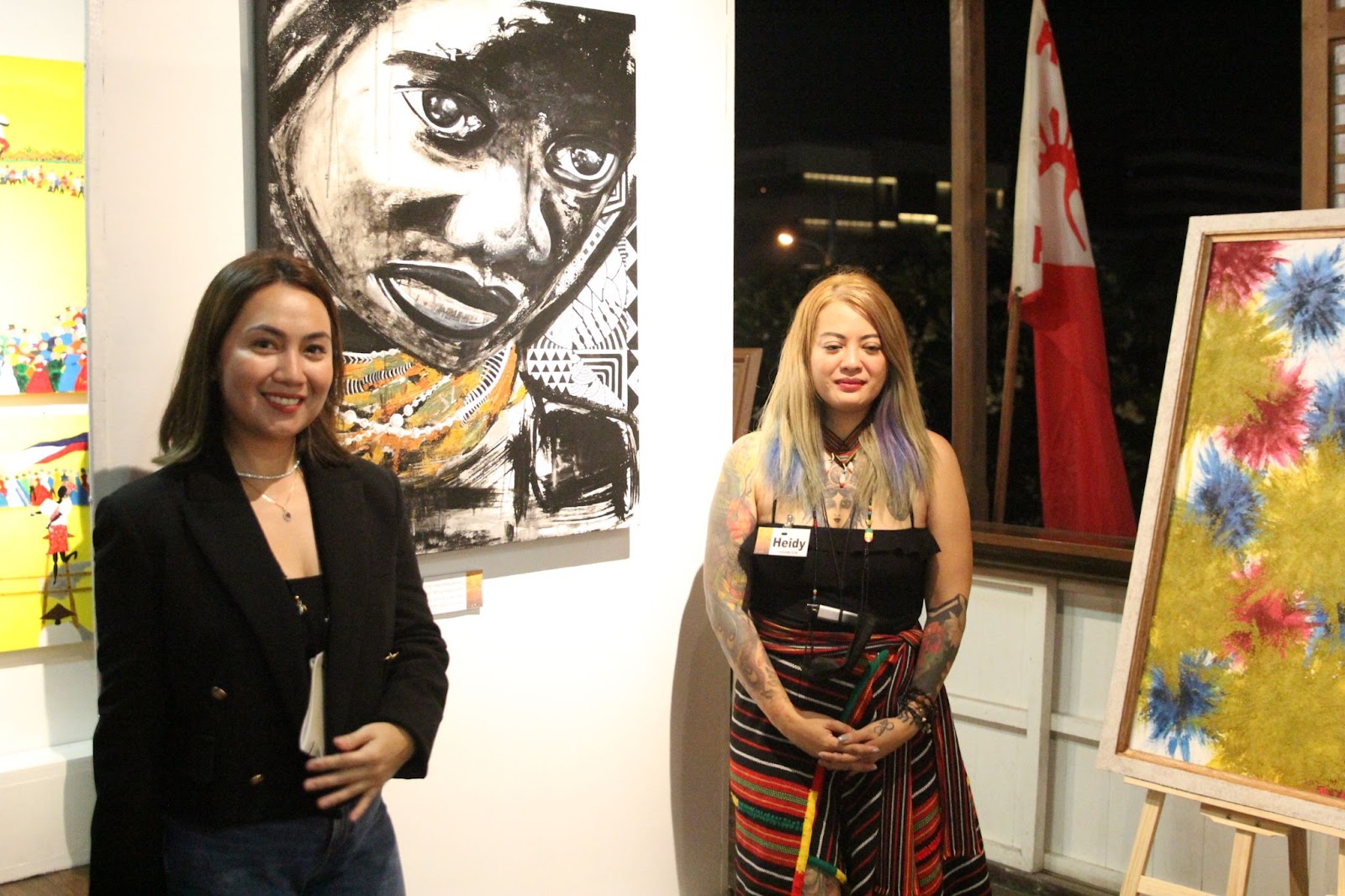 Performances serenaded visitors at the plaza with poetry reading from Poeta Laureado- Francisco "Frank" Guinto and Sergio Calayag, including a Crissotan with famed poet Alvin "Bertung Isponga" Ignacio, all members of the Pamag-aral king Kultura at Literaturang Kapampangan (PKLK).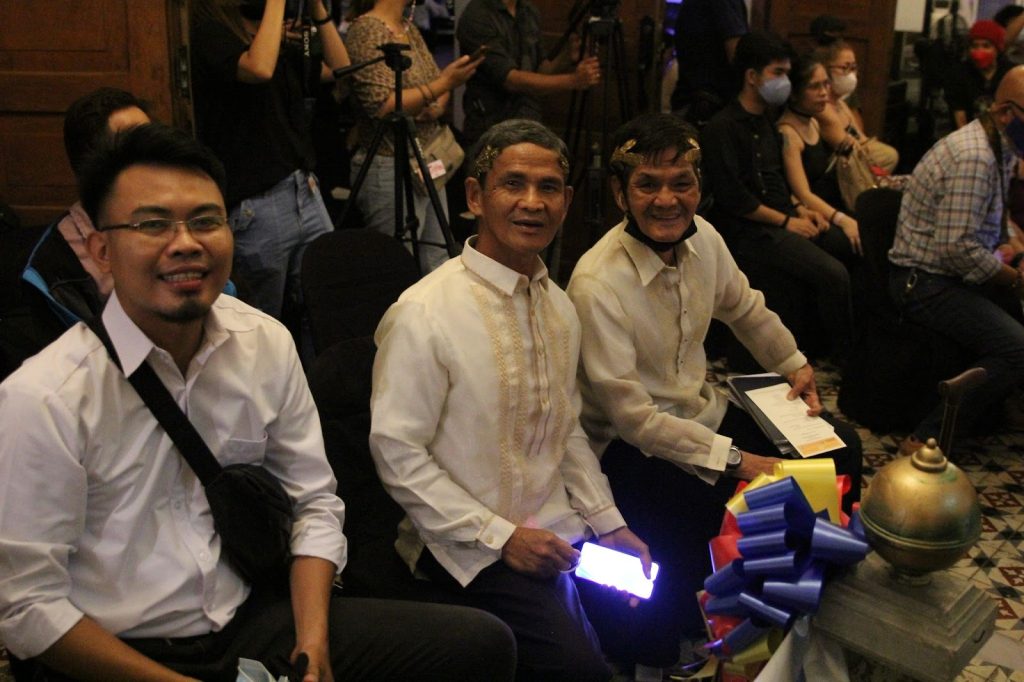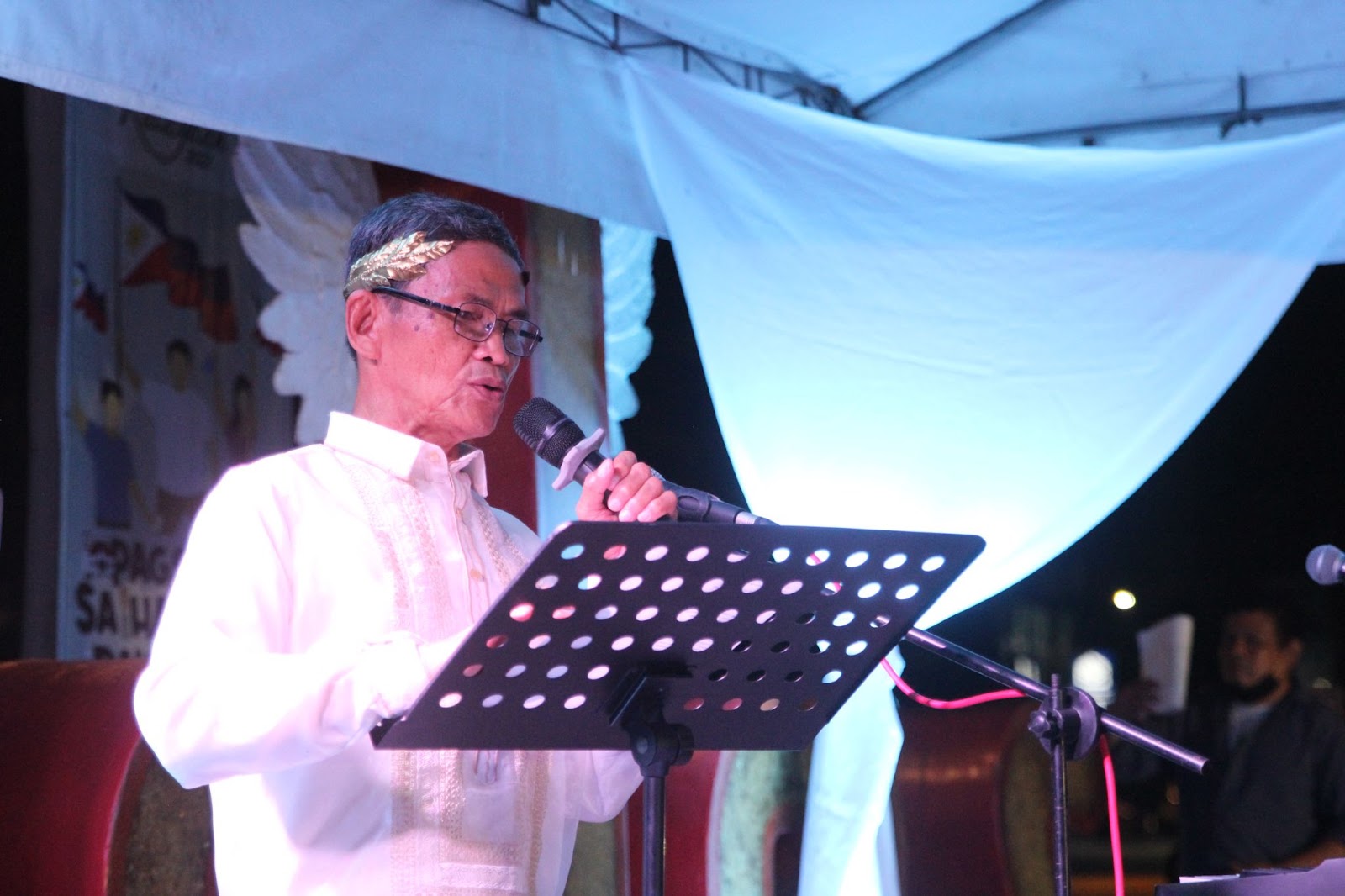 Moreover, the Songwriters Cabalen Community with Michael Kevin, Wowo Ni Yumi, Benson Go Music, Sciscisci, BenViola, Shane Lumanog, and MICHI UY shared songs for the crowd.
Kayadduangan is a Kapampangan word for someone who helps, shares, or reaches for something you cannot.
Exhibit runs until 12 July 2022, at the Museo ning Angeles, Heritage District, Santo Rosario, Angeles City.