The Spring-Summer 2022 Collections got down on the runway! Looking for new inspirations to curate your fits for your Instagram Game? Cop that minimalist-vintage look with Antabe Apparel! Their shirts and totes are curated with a touch of modern and historical Kapampangan designs. After all, the classic minimalist-vintage vibe can never go out of season.
Antabe is a Kapampangan word that translates to "kaagapay". In line with its name, Antabe Apparel is local community merchandise launched by Sulagpo in collaboration with established brands loved amongst Kapampangan. For the love of shared admiration towards goodness, Antabe aims to be a helping hand to those in need, practices sustainable fashion and promotes appreciation for everything local.
Sulagpo Shines as a Ray of Hope
In light of the recent pandemic, Sulagpo envisions helping Angelenos thrive through the new normal. The youth organization does this by bridging local youth communities and developing various volunteer projects supporting Kapampangans who are trying to cope with these challenging times.
To this day, Sulagpo heads the launching of scholarship programs, information hubs, movements, webinar series, fundraising projects, and other community initiatives. With the continuous surge of cases at Angeles City, Sulagpo chose Ospital Ning Angeles as its primary beneficiary for the proceeds of this project through donating hospital beds and necessary medical supplies.
Learn more about how you can help Sulagpo and their fundraising projects here: LINK
Sustainable but still Fashionable – Antabe Apparel's project partners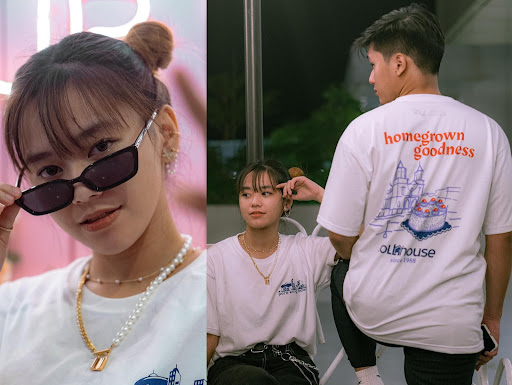 With the vision of putting a smile on the faces of those in need while providing essentials for every Angeleno, Antabe Apparel by Sulagpo partnered with various establishments Kapampangans know by heart. Toll House, Paizano's Pizza, and Oxford Barbershop joined forces with Antabe Apparel in this cause to spread good vibes for collective goodness.
HOME. COMFORT. Toll House's shirt design focuses on these two things. The perfect representation as a well-known restaurant to Kapampangans serving various comfort dishes, from delicious pasta, sweet cakes and more mouthwatering Filipino favorites. Starting off as a mini coffee shop, the diner-turned-iconic-Kapampangan-resto brings sweet and savory cravings for locals. Surely, every Kapampangan has a comforting memory of childhood at Toll House. The restaurant's crowd favorite cake, the Black Forest, is in the spotlight. Angeles City's Poblacion soul, the Holy Rosary Parish, served as the scene for the design.
Visit Toll House's page to find out more: LINK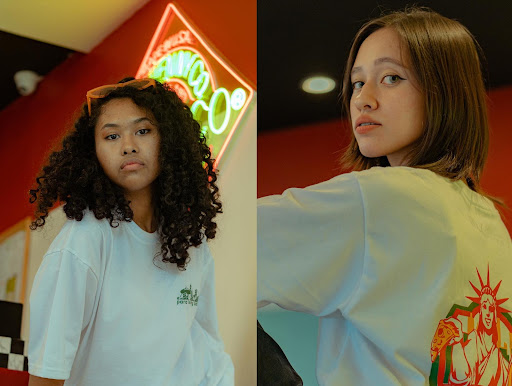 Paizano's Pizzeria is a local pizza place located in various sites in Angeles City that delivers the taste of New York served in a box right at your doorstep. As the Angeles City pizza icon of the pandemic era, this pizza joint serves authentic New York-style pizzas for every family to enjoy. Their Antabe shirt design remained authentic to the branding's identity as it accentuates the New York City skyline along with Paizano's hero, the Statue of Liberty. Paizano's Pizzeria refreshes us that a slice of life can be experienced in a bite of pizza.
To find out more about Paizano's Pizzeria, visit their page here: LINK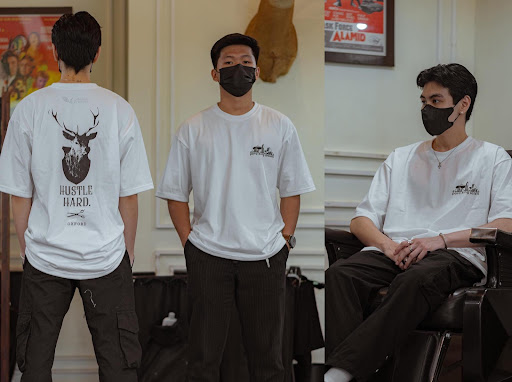 BOLD IN BLACK. Oxford is a premiere men's grooming center located at the heart of Nepo Center, The Quad in Angeles City. Their Antabe shirts showcase the barbershop's symbol in getting it right, the taxidermy. It signifies men's qualities, strength, and authenticity. Oxford delivers quality grooming and pampering for every man's charisma.
Check their page to learn more about Oxford here: LINK
Quality Goods supporting Ethical Efforts for Sustainable Goals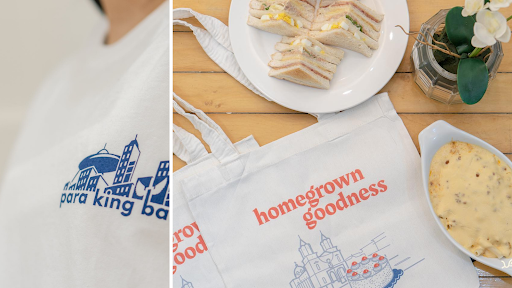 Made of Cotton and Canvas, Antabe Apparel's Shirts and Tote Bags are intricately designed with top quality to last you for years! Antabe's products are made-to-order as a part of practicing sustainable fashion, so zero waste is guaranteed! 
Despite the pandemic, Sulagpo, through Antabe Apparel, braves the challenge of bridging gaps for safe communities through fashion and collaboration.
Support their cause and learn more about Antabe Apparel here: LINK