Emerge was recognized as the "Most Trusted Diverse Digital Marketing Services Provider" at the 23rd Q Asia's Quality Excellence Awards. The awards ceremony took place on October 19, 2023, at the Diamond Hotel, where Emerge stood out for its unwavering commitment to excellence.
Emerge has earned acclaim for its unwavering dedication to delivering exceptional digital marketing services, building trust with clients, and consistently surpassing expectations in the ever-evolving digital marketing landscape. This award is a testament to Emerge's commitment to quality, innovation, and client satisfaction.
"This recognition has been very valuable part of our success as an agency. An award prove to clients that our campaign ideas really are great and we value the excellence delivery of our solutions. It brings client-agency relationship more strength and trust than ever," said CEO and founder Mr. Richard Noromor.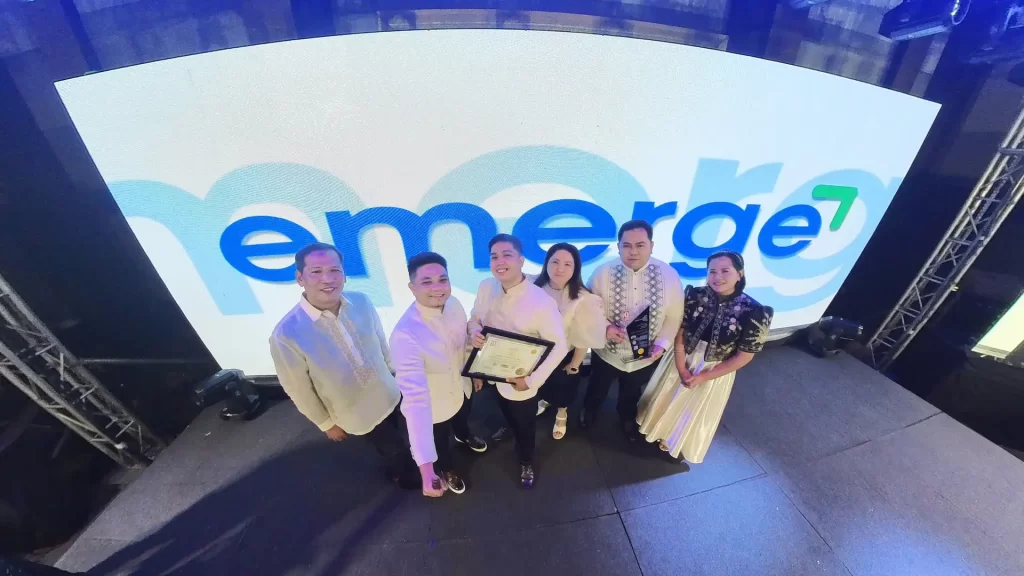 The award was received by the key individuals behind the success of Emerge: CEO and founder, Mr. Richard Normor; COO & Co-Founder, Ms. Carissa Normor; Marketing Manager, Mr. Jimmar Merino; and Creative Design Lead, Mr. Patrick Lee Orquiola.
"Receiving this award was a proud moment for us, proving that our work was doing exactly what we wanted it to do, and helping us achieve the mission and vision of the company," said by Mr. Richard Noromor.
The Q Asia's Quality Excellence Awards, a highly respected platform in the business and quality excellence community, acknowledges organizations and individuals who have demonstrated exemplary achievements in their respective fields.
Criteria for Product and Service Quality excellence include the ability to meet consumer needs, minimize defects, fulfill commitments, maintain high standards, establish trustworthiness, and deliver high value.
Award recipients also receive the prestigious Seal of Product and Seal of Quality Service, which acts as symbols to assure consumers that the product or service has not only met rigorous standards of quality but will also meet expectations for customer satisfaction.
Mr. Noromor later added, "The Most Trusted Diverse Digital Marketing Services Provider award validates every team members's work, For us, this award is a huge marker of our success as an agency, and we always look forward to serve more clients in the coming years and elevate the digital marketing industry."
Emerge extends its gratitude to its clients, partners, and the dedicated team that has made this achievement possible. The company remains committed to maintaining excellence and looks forward to continuing to deliver trusted and cutting-edge digital marketing services.
For more information about Emerge and its award-winning digital marketing solutions, you may reach their Revenue Operations team at sales@emergelocal.com and discover how Emerge can elevate your business's digital presence.